---
The Host - Matthew Aaron
---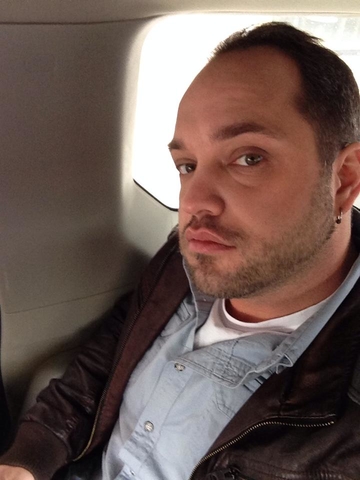 MATTHEW AARON has hit some of the most renowned comedy stages from coast-to-coast. Starting at the legendary Second City Theater, in Chicago, Matthew Aaron was in a troupe that performed many shows at Second City. He credits Second City for helping him hone in on his comedic talent. Upon leaving Second City, Matthew moved to Los Angeles where he performed at multiple venues such as the Comedy Store, theImprov, and the Laugh Factory. It's at these venues that his one hour show, FYL (F@#k Your Life) was conceived.
Upon returning to Chicago, Matthew debuted his one-hour comedy concert, a show that talked about current political issues and explored society's infatuation with complaining. He has also produced numerous digital shorts, with impersonations of celebrities such as Louie Anderson, Elizabeth Berkeley, Julia Child, Michael McDonald, Al Pacino & Harvey Fierstein, to name a few. Matthew has been involved with Piven Workshops and is in development on a TV series based on his stand-up act.
In January 2013 Matthew shot a new unscripted, reality based, multi-camera TV talk show pilot called "Dine and Dash" which featured Matthew sitting down to dinner with five well know celebrities to talk various topics.
Guests included Writer/Director Joe Carnahan (The Grey, The A-Team, Smokin' Aces,) Rapper/Actor Common (Wanted, American Gangster,) Actress Kate Walsh (Private Practice, Grey's Anatomy,) Actress Lucy Lawless(Spartacus, Parks & Rec, Xena: Warrior Princess) & Actor Dermot Mulroney (The Grey, About Schmidt, My Best Friends Wedding.)
Matthew Aaron created & hosted "Dine and Dash" as well as Executive Produced along with Writer/Director Joe Carnahan.
In 2014 Matthew sold a comedy pilot to LD Entertainment, his writing partner on the project is Award winning Writer/Director Jacob Aaron Estes (Mean Creek, The Details.) Matt and Jacob met when Jacob was a guest on The Matthew Aaron Show. The untitled project is still in development.
In late summer 2014 Matthew Aaron wrapped production on his debut feature film "Bromance", an observational comedy about modern dating and sexuality. Matthew starred in the film as well as directed.
In early 2015, while post production on Bromance was still underway, Matthew began pre-production on his second feature film, the ensemble comedy "The Way We Talk" which will feature many of the same faces from Bromance and will see Matthew back on the screen as well as back behind the camera as director. Principle photography is scheduled to begin April 2015 in Wisconsin.
---
The Co-Host - Lee Kepraios
---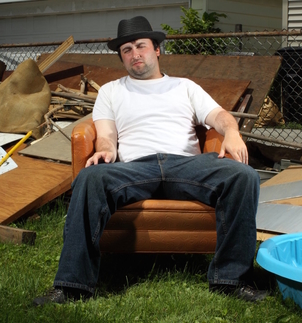 LEE KEPRAIOS has co-hosted The Matthew Aaron Show since its debut in 2011, having been picked by host Matthew Aaron for his on-air naturality, quick-wit, and perceptive insight into movies and the world of entertainment. He has interviewed hundreds of guests from a multitude of circuits including television, film, music, comedy and sports to name a few.
A Chicago stand-up comedian for over ten years, Lee has entertained audiences throughout the country. He kicked off his career with the one man stand-up show, Don't Forget to Try The Veal, that he wrote and performed as kind of senior thesis before his graduation from The Evergreen State College in Washington State.
A lifelong cinephile, Lee is currently heavily involved in the world of movies both on and off camera. A student of Chicago's prestigious Piven Theater Workshop, Lee can be seen in The Matthew Aaron Show's independent debut feature film, Bromance, and its new feature The Way We Talk.
He also presently teaches film at The Wip Theater in downtown Edison Park. "Film Night at the Wip Theater" is where you will find him screening films and leading discussions in five week long sessions. Past programs have includedBeneath the American Dream, Uncommon Gems of the 90's and Introducing Albert Brooks.
On top of all this, he has a natural pine and sandalwood scent and holds the world's 6th highest score for Galaga probably.
---
The Producer - Patrick Tobias
---
PATRICK TOBIAS always wanted to be involved in the entertainment buisness, having studied Film/TV in College he was eager to get his foot in the door.
Pat currently serves as Executive Producer of Matthew Aaron's radio show "The Matthew Aaron Show", he also books all the guests who appear on the show. He played a key role in the building of a Worldwide audience and maintains a strong relationship with many talent Agents, Managers, Publicists, Studios & PR firms.
In 2013 Pat expanded his duties as Producer on the unscripted, multi-camera TV talk show pilot "Dine and Dash" which was created and hosted by Matthew Aaron. Pat booked all the guests for the pilot as well.
Dine and Dash is Executive Produced by Matthew Aaron along with Writer/Director Joe Carnahan.
Pat was also brought on as Co-Producer of Matthew Aaron's feature film debut "Bromance" to help guide the film through the festival circuit and generate publicity.
---
Familiar Voices
---
STEVE WEIRICH is a freelance videographer,editor, photographer and concert stagehand. Steve earned his bachelor's degree in television writing and production from Columbia College Chicago. His experience in video ranges from camera operator for division one college sports, concerts, and corporate events. Additionally he has overall production experience running lighting and sound for live broadcasts.
As an editor Steve focuses on highlight videos,corporate videos and short films.
---
LEONARD CANNATA grew up in Cicero, Illinois and has always had a passion for politics and movies. He obtained his BA from DePaul University Chicago, his MPA from The University of Illinois at Chicago, his law degree from The John Marshall Law School and is also pursuing a LLM. His passion for politics led him to working on numerous political campaigns for local, state, and national figures.
He is a licensed Illinois Attorney focusing on Voting and Election Law, municipal and government law, as well as serving as Counselor to many small and mid-size business entities. Lenny continues to reside in Cicero.
---
CHUCK SALVATORE was born and lives on the south side of Chicago. He was a journalism major, who spent over three years as a reporter, radio host and blogger before turning to a career in human resources.
Chuck studied improvisational comedy at The Annoyance Theater and studied and performed at iO (formerly improv Olympics) Theather, both in Chicago.
---
MIKEY TERZO - Bio Pending...
---
ALEX LOISI - Bio Pending...
---