The season of love is upon us so we here at The Matthew Aaron Show wanted to share our recommendations on just what to get that special someone.
---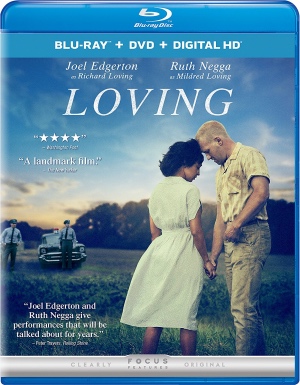 In 1958, in the state of Virginia, the idea of interracial marriage was not only considered to be immoral to many, it was also illegal. When Richard (Joel Edgerton, Black Mass) and Mildred (Ruth Negga, World War Z) fall in love, they are aware of the eyes staring at them and the words said behind their backs. It is when they get married, however, that words and looks become actions, and the two are arrested. The couple decide to take their case all of the way to the Supreme Court in order to fight for their love in this passionate and gripping drama.
Blu-ray & DVD Special Features Include:
Making Loving
A Loving Ensemble
Loving v. Virginia
Virginia: A Loving Backdrop
Feature Commentary with Director Jeff Nichols
---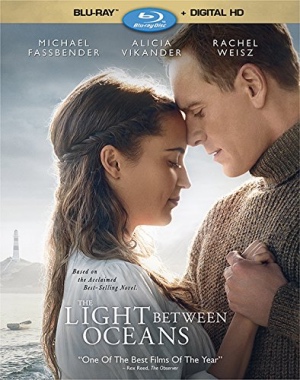 Lighthouse keeper Tom Sherbourne (Michael Fassbender) and radiant, spirited Isabel (Alicia Vikander) live together in married bliss on a remote, rugged island off the coast of Australia. But their windswept world is turned upside down when Isabel learns that she's unable to bear a child. One day, a drifting lifeboat washes ashore with a crying baby in it. The dilemma the couple now face will echo far beyond the island, engulfing and irrevocably impacting their world -- and that of a stranger (Rachel Weisz) -- in a passionate story about love, hope, and a fateful choice.
Blu-ray & DVD Special Features Include:
Bringing THE LIGHT to Life -- Experience Cape Campbell, New Zealand, with the cast and crew, and discover how director Derek Cianfrance's directing style influenced the actors' performances and accentuated the movie's themes
Lighthouse Keeper -- Learn the history of the Cape Campbell Lighthouse and what a lighthouse keeper's life was like during those early days.
Audio Commentary -- With Director Derek Cianfrance and his film studies professor, Phil Solomon.
---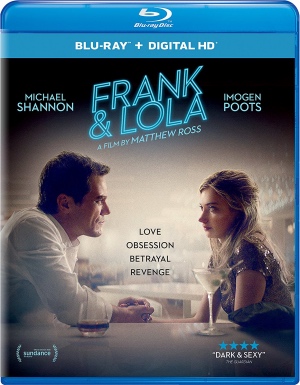 A seductive and intense noir romance for our times, Frank & Lola is the story of two people locked in a battle of passion and obsession. When talented chef Frank meets aspiring fashion designer Lola, he is instantly and violently in love. As the secrets of Lola's dark past are revealed, the lovers are drawn into a web of sex, jealousy and revenge. With outstanding performances from Michael Shannon and Imogen Poots, Frank & Lola is a haunting examination of love, obsession and domination that weaves a twisted yet irresistible spell.
Blu-ray & DVD Special Features Include:
Digital Copy of Frank & Lola
Includes UltraViolet
---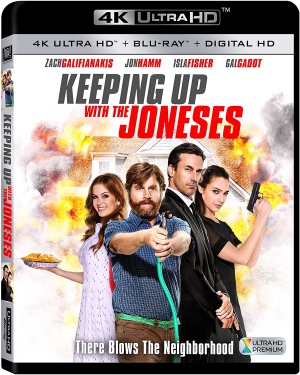 Go deep undercover in this hilarious action-comedy with an all-star cast including Zach Galifianakis, Jon Hamm, Isla Fisher and Gal Gadot. An ordinary suburban couple finds it's not easy keeping up with the Joneses — their impossibly attractive and ultra-sophisticated new neighbors — especially when they discover Mr. and Mrs. Jones are covert spies embroiled in international espionage.
Blu-ray & DVD Special Features Include:
Deleted Scenes – Four hilarious deleted scenes, plus the original opening.
Spy Game – The stars reveal their roles in the car chases, love story and goofy bromance that melded into the perfect blend of 'burbs and bullets.
Keeping Up With Georgia – Go on location and see how Georgia doubled as the backdrop for both a sleepy, idyllic neighborhood and a stunt-filled setting for spycraft.
---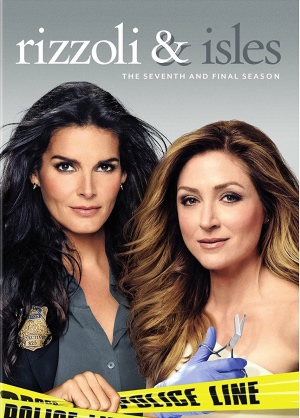 The seventh and final season of Rizzoli & Isles, which is as thrilling and dangerous as the show has ever been, opens in the aftermath of a shooting that took place in the prior season's finale episode. The team must use every tool at their disposal to find the elusive Alice Sands they've been hunting for, and bring her to justice before she succeeds in destroying Jane's life. Also this season, along with some of the most challenging mysteries to date, friends and family members return, wills are tested, love blossoms and all look ahead to the future.... Adam Sinclair becomes a series regular this season, starring as the quirky assistant medical examiner in Maura's office.
---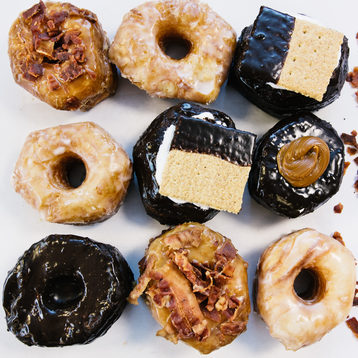 FOODYDIRECT is an online marketplace bringing the most delicious food in the country right to the doorstep of your home or office.
The restaurants and artisan producers featured on our site are a highly select group. Each has won awards, garnered high praise from critics and bloggers and, most important, gets rave reviews from passionate and loyal customers. Each prepares and serves up a menu of mouthwatering dishes. Each is equipped to ship their sensational food anywhere in the USA. And all are committed to delivering the highest level of care and customer service.
FoodyDirect is a curated national restaurant row. Learn about our Partner's rich and colorful histories, which you can savor and enjoy in the comfort of your home or office.
FoodyDirect is online and always open. No waiting in long lines. No struggling to make reservations. And no tips or corkage fees!
Producer Pat says... What better way to show someone you love them then delicious food delivered right to their doorstep, I love it, saves me from having to put on pants. You better hurry though, the last date to order for delivery by Valentine's Day is this SUNDAY.
Gift Cards are also available to purchase.
---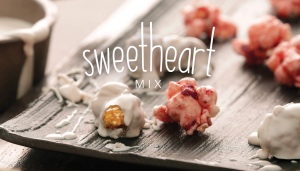 GARRETT POPCORN SHOPS, a Chicago institution since 1949, strives to deliver to its loyal clientele hand-crafted, small batch gourmet Popcorn. We serve our loyal following by creating an unparalleled Popcorn experience one kernel at a time.
Producer Pat says... I know I'm probably starting to sound like a broken record but Garrett is the perfect gift for anyone and they have outdone themselves this year.
Make sure to pick up a tin of their latest concoction, Sweetheart Mix, sweet, all-natural strawberry-glazed popcorn mixed with premium white chocolate-covered CaramelCrisp.