Well it's that time of year again folks, the Halls have been decked, the Bells have been jingled and the stockings have been hung, the only thing missing are the presents, luckily we here at The Matthew Aaron Show have come up with a selection of gifts ideas to help make this years holiday a happy holiday.
We've got our Blu-ray/DVD recommendations for the adults & kiddies alike, plus a few bonus products.
Happy Holidays from all of us here at The Matthew Aaron Show.
---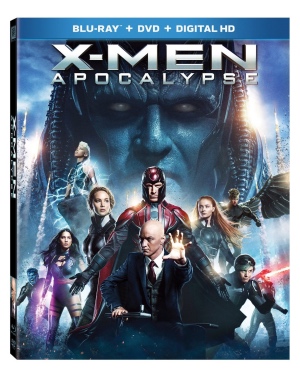 X-MEN APOCALYPSE reunites the fan-favorite trio of OSCAR Winner Jennifer Lawrence as Raven, Michael Fassbender as Magneto and James McAvoy as Professor Charles Xavier – who lead a powerhouse cast including Olivia Munn as the mesmerizing Psylocke, Sophie Turner as Jean Grey and Evan Peters as the comical Quicksilver.
In director Bryan Singer's extraordinary follow-up to X-Men: Days of Future Past – Apocalypse – the world's first and most powerful mutant – has awakened to find a world led by humans. Intent on cleansing the Earth of mankind, he recruits a group of mutants to create a new world order. In a desperate race to save humanity, Professor X (McAvoy) leads the young X-Men in an epic showdown – against an unstoppable enemy – that will determine the fate of the world.
X-MEN: APOCALYPSE Blu-ray Special Features Include:
12 Deleted/Extended scenes with optional introduction by Bryan Singer
X-Men: Apocalypse Unearthed Documentary:
En Sabah Nur: Setting the Stage for Apocalypse
Clan of Akkaba: Apocalypse and His Horsemen
Answering the Call: Assembling the New X-Men Team
The End of Times: Creating a New Age of Apocalypse
Unlimited Powers: VFX, Stunts and Set Pieces
What's Next
Wrap Party Video
---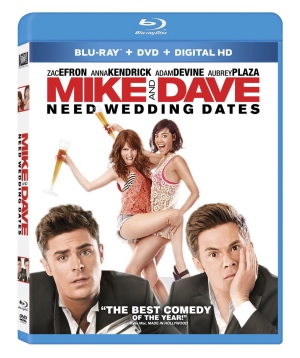 MIKE AND DAVE NEED WEDDING DATES. You are cordially invited to the comedy event of the year! In order to avoid embarrassing their family, hard-partying brothers Mike (Adam Devine) and Dave (Zac Efron) place an online ad to find "respectable" dates for their sister's Hawaiian wedding. Instead, the boys find themselves out-hustled by an uncontrollable duo (Anna Kendrick, Aubrey Plaza). Based on hilarious true events, Mike and Dave Need Wedding Dates is the perfect marriage of over-the-top humor and outrageous fun!
MIKE AND DAVE NEED WEDDING DATES Blu-ray and DVD Special Features Include:
Over 90 Minutes Of Outrageous Content
14 Deleted Scenes
16 Extended Scenes
Alternate Storyline Pig Sequence
Bits on Bits on Bits
Line-O-Rama
Gag Reel
Funny Or Die Shorts
Director Commentary
Gallery
Red Band Trailer
Theatrical Trailer
---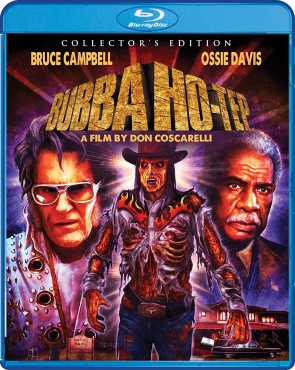 BUBBA HO-TEP: COLLECTOR'S EDITION. Bruce Campbell (Army of Darkness) "gives his greatest and most entertaining performance to date" (Premiere) as an aging and cantankerous "Elvis" in this "zinger-filled crowd-pleaser" (The Hollywood Reporter) from writer-director Don Coscarelli (Phantasm, John Dies At The End)! When mysterious deaths plague a Texas retirement home, it's up to its most sequined senior citizen to take on a 3,000-year-old Egyptian mummy with a penchant for cowboy boots, bathroom graffiti and sucking the souls from the barely living!
BUBBA HO-TEP BLU-RAY Special Features include:
NEW Audio Commentary With Author Joe R. Lansdale
NEW All Is Well – An Interview With Writer/Director Don Coscarelli
NEW The King Lives! – An Interview With Star Bruce Campbell
NEW Mummies And Make-up – An Interview With Special Effects Artist Robert Kurtzman
Audio Commentary By Don Coscarelli And Bruce Campbell
Audio Commentary By "The King"
Deleted Scenes With Optional Commentary By Don Coscarelli And Bruce Campbell
"The Making Of Bubba Ho-Tep" Featurette "To Make A Mummy" Make-up And Effects Featurette "Fit For A King" Elvis Costuming Featurette "Rock Like An Egyptian" Featurette About The Music Of Bubba Ho-Tep Joe R. Lansdale Reads From Bubba Ho-Tep
Archival Bruce Campbell Interviews
Music Video
Theatrical Trailer
TV Spot
Still Gallery
---
THE CHICAGO CUBS 2016 WORLD SERIES COLLECTOR'S EDITION includes all 7 games of the Fall Classic, as well as a bonus disc of the pennant-clinching NLCS™ Game 6 at Wrigley Field™. Relive every moment of the 2016 World Series starring Kris Bryant, Anthony Rizzo, Dexter Fowler, Javier Báez, Jake Arrieta, Jon Lester, and World Series MVP Ben Zobrist.
2016 WORLS SERIES Blu-ray/DVD Special Featues include:
All 7 games from the 2016 World Series
The complete NCLS Game 6
Four Audio options: TV, home radio, away radio, and Spanish-language broadcast
Sleevestats insert with game trivia, official stats, and more
---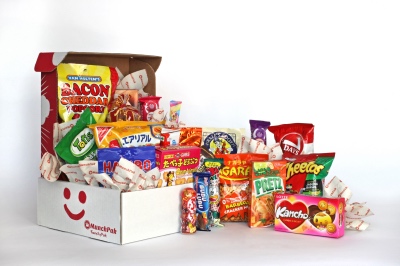 MUNCHPAK started as a subscription box that takes snacks from all over the world and delivers them right to your door.
Today, MunchPak offers many customizable options that allow you to pick your preference of snacks, the number of snacks you would like to receive, all the way down to how often you would like to receive a MunchPak - no longer just a monthly service.
MunchPaks are available as a monthly subscription, or may be given as a gift. MunchPak offers many personalized ways to enjoy convenient munching.
The snack experts at MunchPak scour the planet, selecting the finest snacks from around the earth, and make eclectic selections to place in your MunchPak, and send them right to your home.
These boxes are filled to the brim with all sorts of out of the ordinary snacks that you can't find in your local convenience store.
Whether you order MunchPak one time, gift it to a friend, or receive a monthly subscription, MunchPak offers many personalized ways to enjoy convenient munching.
---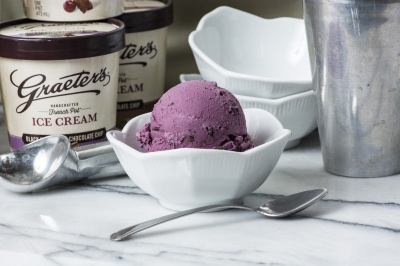 GRAETER'S ICE CREAM produces craft ice cream and gelato lines using a small-batch, artisanal method of production dating back over a century. Graeter's has won the hearts of ice cream enthusiasts across the country as well as the respect of the nation's most influential foodies. The Cincinnati-based company remains family-owned and operated and continues to handcraft ice cream 2½ gallons at a time. Today, Graeter's has 40 retail stores and ships over 300,000 pints annually for online mail order sales. Graeter's can also be found in more than 6,000 grocery stores in 46 states.
---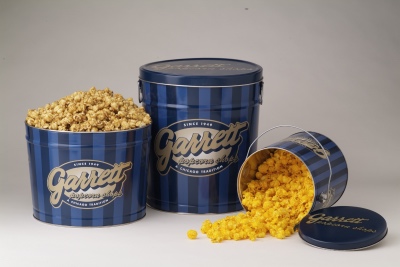 GARRETT POPCORN SHOPS, a Chicago institution since 1949, strives to deliver to its loyal clientele hand-crafted, small batch gourmet Popcorn. We serve our loyal following by creating an unparalleled Popcorn experience one kernel at a time.
Producer Pat says... I happen to LOVE caramel corn but don't get to have it that often, but when I hard Garrett Popcorn Shops had come out with Chocolate Covered Caramel Corn I had to try it. I popped the top of my 1 Gallon tin and it was like I had died and gone to caramel corn heaven, the smell was so delightfully overwhelming that I had to sit down for a few minutes to compose myself. The tin is filled to the brim with both plain caramel corn and chocolate covered caramel corn, from the first bite to the last I was in a trance, the zombie apocalypse could have happened and I never would have know it, hands down the best caramel corn I have ever had.
When I say that the caramel corn is covered in chocolate, I'm not talking about a light little drizzle here and there, this stuff is BATHED in chocolate, emerging with a thick layer.
This stuff is definitely a diet buster but well worth it, let's be honest, who diets during the holidays anyway, thats why they invented new years resolutions. HIGHLY recommend.
---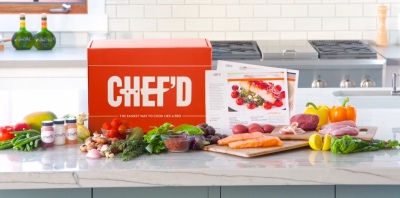 CHEF'D. The ultimate meal kit delivery service! Chef'd provides you with pre-portioned ingredients to 300+ recipes curated by your favorite chefs. No subscription.
---

SPIRITED GIFTS was started to provide a website dedicated to helping you find the perfect gift. Whether vodka, a bourbon basket, or a classic Manhattan gift set the gifting of wine and spirits is our specialty. We will help you select the perfect gift and have it shipped anywhere in the US in the most efficient and easiest way possible. Every bottle we offer is hand selected and every gift set was curated by us. Give them a unique gift from Spirited Gifts for your next holiday or celebration.
---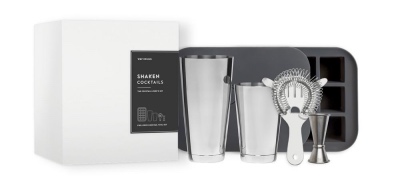 The SHAKEN COCKTAIL SET from W&P Design includes all the essentials for shaking up cocktails at your home bar. Complete kit includes, Jigger, Hawthorne Strainer, Cocktail Shaker & Everyday Ice Cube Tray.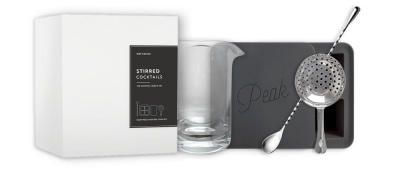 The STIRRED COCKTAIL SET from W&P Design includes Bar Spoon, Julep Strainer, Mixing Glass & Large Ice Cube Tray
---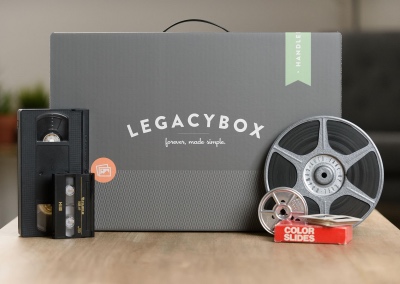 LEGACYBOX is an all-in-one, mailed kit, for digitizing life's treasured moments, stuck on tapes, film, & pictures. Forever, made simple.
---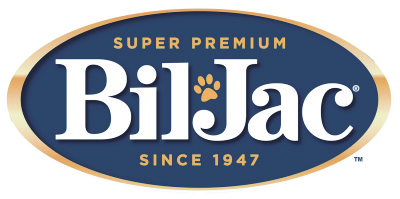 BIL-JAC offers a full line of nutritional super premium dog foods and treats, and is committed to feeding dogs at every stage of life, which makes Bil-Jac the one complete dog food that is for all dogs, throughout their entire life. Your dog's food and health is not only our business – it's our passion. More real chicken meat is put into every bag. In fact, 12 lbs. of real chicken is used to make a 15 lb. bag of Bil-Jac Super Premium Dog Food. Bil-Jac Treats offer a treat alternative in a smaller size convenient for dog training or rewarding smaller dogs. Furthermore, Bil-Jac provides resources for puppies in training, health tips, puppy food and answers to dog related questions for owners.