Ep. 101 | Scott Hicks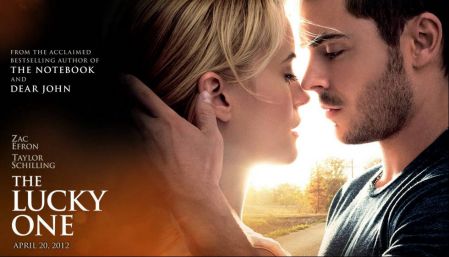 ---
Oscar Nominated Director Scott Hicks (The Lucky One, The Boys Are Back, Shine) talks with Matt on The Matthew Aaron Show this Thursday (4/19) afternoon starting at 4pm PT.
Scott will be discussing his career, what it's like being a two-time Oscar nominee as well as his new film THE LUCKY ONE, which stars Zac Efron and hits theaters nationwide this Friday. That Efron kid is going places.
---
Show starts at 4pm PT (6pm CT / 7pm ET). Subscribe for free and download the show on APPLE PODCASTS. You can also listen on the go on your Android/iPhone/iPad device via SPOTIFY.
---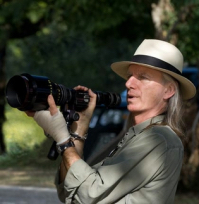 SCOTT HICKS received international acclaim for the 1997 sensation "Shine," which earned seven Academy Award® nominations, including Best Film, with Hicks receiving nominations for direction and screenplay. The film was awarded Best Film by the U.S. National Board of Review and won nine Australian Film Institute (AFI) Awards, including Best Film and Best Director. Eight BAFTA and five Golden Globe nominations also followed, in addition to nominations for Hicks from both the Directors' and the Writers' Guilds of America.
Hicks had already made his mark as a documentary filmmaker. In 1994, he received an Emmy Award for his direction of "Submarine: Sharks of Steel," a four-hour series which he also co-wrote. His earlier work "The Great Wall of Iron," an extensive portrait of the People's Liberation Army of China, won the prestigious Peabody Award for Best Documentary Series Broadcast in the U.S in 1989. His most recent documentary was "Glass: A Portrait of Philip in Twelve Parts," which he directed, produced and filmed. This cinema film, celebrating the iconic composer's 70th year, won the AFI Award for Best Feature Length Documentary in 2009. It was also short-listed for Academy Award® nomination.
Hicks' first studio film, "Snow Falling on Cedars," featured a powerful ensemble cast including Ethan Hawke, Youki Kudoh, Max von Sydow, Sam Shepard, James Cromwell and Reeve Carney. Hicks co-wrote the screenplay with Ron Bass, adapted from the best-selling novel by David Guterson. He also directed "Hearts in Atlantis," starring Anthony Hopkins and Anton Yelchin, based on stories by Stephen King as well as "No Reservations," starring Catherine Zeta-Jones, Aaron Eckhart and Abigail Breslin. His most recent feature was "The Boys Are Back," starring Clive Owen, which Hicks filmed in his homeland of South Australia.
Hicks has also enjoyed extensive success in American television commercials, one of which is in the permanent collection of the Museum of Modern Art in New York. In addition he has held three exhibitions of his own still photography.
Born in Uganda and raised in Kenya, Hicks migrated with his family first to England and then Australia as a teenager, graduating with Honors from the Flinders University of South Australia in 1975. He was awarded an honorary doctorate in 1997.
Hicks was honored as South Australian of the Year in 1999 and nominated as Australian of the Year for South Australia in 2008, both high accolades from his homeland. He is also Patron of the Helpmann Academy Foundation and the Tutti Choir, and an Ambassador for the Sight For All Foundation.
He and his wife and collaborator, producer Kerry Heysen, live in Adelaide, South Australia, where they maintain their own Yacca Paddock Vineyards.