Ep. 301 | Chavo Guerrero Jr & Terry Dunn Meurer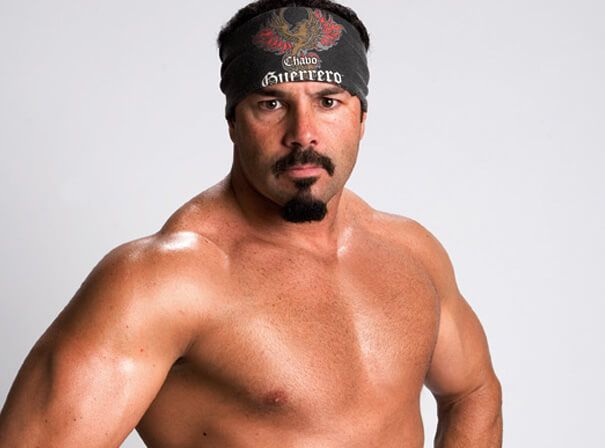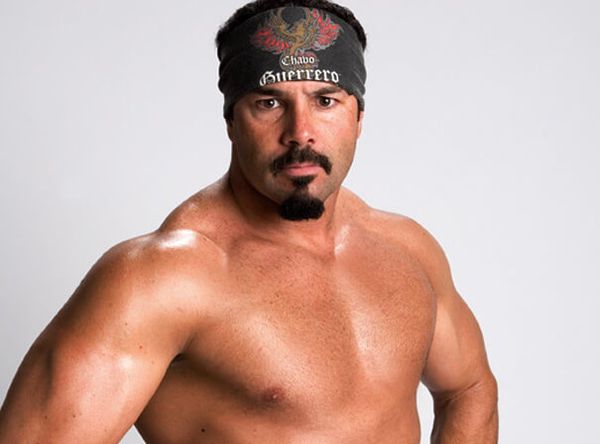 ---
Former WWE Superstar Chavo Guerrero Jr. & 7-Time Emmy Nominated Producer Terry Dunn Meurer (Unsolved Mysteries, Erie, Indiana...) joins us on The Matthew Aaron Show this Thursday (4/15) as we broadcast from Chicago.
Chavo will be with us to talk about his former life as a WWE Superstar, the legendary Guerrero wrestling family, his current life as an actor, stuntman and wrestling coordinator for YOUNG ROCK on NBC & GLOW on Netflix, plus much more.
YOUNG ROCK airs Tuesday nights on NBC.
---
Terry then joins us to discuss her career making true crime docs and series, co-creating and Executive Producing UNSOLVED MYSTERIES, its legacy, the new episodes on NETFLIX, and the recent adaption of the series into a weekly Podcast, all that plus much more.
---
Volume 1 & 2 of Unsolved Mysteries is currently available on NETFLIX.
---
The UNSOLVED MYSTERIES PODCAST can be found on APPLE PODCASTS, SPOTIFY and everywhere podcasts are available.
---
Subscribe to THE MATTHEW AARON SHOW for free and download the show on APPLE PODCASTS. You can also listen on the go on your Android/iPhone/iPad device via SPOTIFY & our NEW platform ANCHOR.
---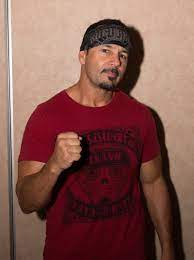 CHAVO GUERRERO JR is a third-generation veteran of professional wrestling and a member of the famous  Guerrero wrestling family. After a 20+ year wrestling career and working at the top of the wrestling business for companies such as WCW and WWE, Chavo decided to step away from being in front of the camera, and concentrate on creating content behind the camera. In 2014, Chavo became the Supervising Producer of Mark Burnett's critically acclaimed hit show, "Lucha Underground", a comic book-like wrestling television show that was the #1 show on Director Robert Rodriguez' "El Rey" Network.

In 2016, Chavo became the wrestling coordinator for Netflix's Emmy-winning GLOW, a show loosely based on the 1980's Saturday morning show that showcased an all-woman wrestling cast for the very first time.

In 2020, Chavo became the Wrestling Coordinator for the #1 show on TV, Young Rock, the story of Dwayne Johnson's life.

Chavo has been nominated for 3 SAG Awards, winning in 2018.

Chavo also partnered with Lion Forge Comics, to create a Comic Book, "Warrior's Creed", based on his Family's Legacy.

In 2019, Chavo collaborated with Alosta Brewing Co, to create his own award-winning craft beer, "Los Guerreros Mexican Lager".

In the industry that Chavo grew up in, he is an avid believer in his fitness and knows how important it is to keep healthy. Knowing how quickly this industry evolves, he is always willing to learn new training techniques. That is why Chavo has partnered with "Rock Solid Nutrition", to help Chavo achieve his fitness goals.
---
TERRY DUNN MEURER is the president of Cosgrove/Meurer Productions (CMP) and the co-creator and executive producer of Unsolved Mysteries.

Meurer began her career producing, directing, and writing documentaries for HBO's America Undercover series. Her credits there include 5 American Guns — 5 American Kids, Vanished: Missing Children, Losin' It: Sex and the American Teenager, and Murder or Mercy, which examined issues surrounding euthanasia. Meurer's documentary Missing Persons: Four True Stories inspired the creation of Unsolved Mysteries when it resulted in a missing adult being located.  
Before and after founding CMP in 1987, Meurer and her business partner, John Cosgrove, produced a wide variety of documentary and reality-based series and specials for primetime television, and cable. Meurer has also executive produced 16 scripted television movies for NBC, CBS, and Showtime.
Her accolades include multiple Emmy® nominations, a CableACE Award, and top honors at the American Film Festival, WorldFest-Houston International Film Festival, New York Film Festival, and Montreal World Film Festivals. She is a member of the DGA and the WGA.