Ep. 102 | Steve Skrovan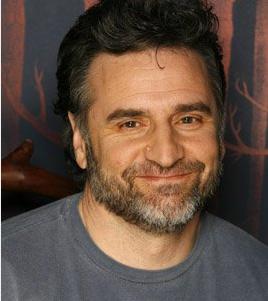 ---
Two-time Emmy Winning Writer/Producer Steve Skrovan (Everybody Loves Raymond, Hot in Cleveland) stops by Detroit Coney Dog LA for The Matthew Aaron Show live this Monday (4/23) afternoon starting at 4pm PT.
Steve will be dropping by to discuss his career as well as his upcoming charity gig STAND UP FOR MAIN STREET, a comedy benefit on behalf of Public Citizen featuring fellow writer/performers Ray Romano, Dana Gould, Marc Maron, Rick Overton & others at the Writers Guild Theater in Beverly Hills on Sunday, April 29.
---
The fun starts at 4pm PT (6pm CT / 7pm ET.) Stop by Detroit Coney Dog LA and see us, otherwise subscribe for free and download the show on APPLE PODCASTS. You can also listen on the go on your Android/iPhone/iPad device via SPOTIFY.
---
STEVE SKROVAN has worked as a stand-up comedian and TV comedy writer for twenty-seven years. He has written for many shows, most notably, the entire nine year run of "Everybody Loves Raymond."
He is also Co-director/writer/producer of "An Unreasonable Man" a documentary about the career of Ralph Nader, an official selection of the Sundance Film Festival and on the Motion Picture Academy Award "shortlist.