Ep. 106 | Devon Sawa & Wes Chatham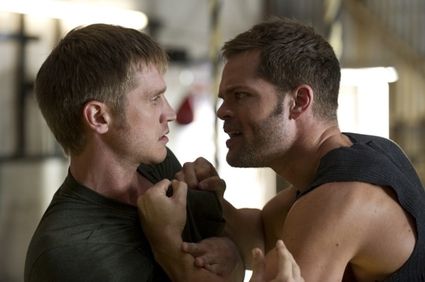 Actors Devon Sawa (Final Destination, Idle Hands) & Wes Chatham (The Unit, The Help) stop by Detroit ConeyDog LA for The Matthew Aaron Show live this Thursday (5/10) afternoon starting at 4pm PT.
Devon & Wes will be here to discuss the AFTER DARK ACTION film THE PHILLY KID which they both star in that will be released to theaters in 10 select cities for one week only May 11th - 17th and will also be available on Video-On-Demand.
---
The fun starts at 4pm PT (6pm CT / 7pm ET.) Stop by Detroit Coney Dog LA and see us, otherwise subscribe for free and download the show on APPLE PODCASTS. You can also listen on the go on your Android/iPhone/iPad device via SPOTIFY.
---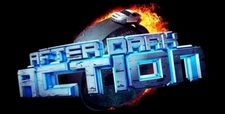 DARK CASTLE HOME ENTERTAINMENT and AFTER DARK FILMS debut the new action movie franchise AFTER DARK ACTION. The first generation of AFTER DARK ACTION movies includes five original, adrenaline-pumping films starring international stars such as Jean-Claude Van Damme, Dolph Lundgren, Peter Weller, Jim Caviezel, Cung Le and Christian Slater. AFTER DARK ACTION will showcase the movies theatrically as a commercial film festival in theaters in 10 select Cities and on VOD on May 11.
AFTER DARK ACTION combines the talents of Joel Silver's Dark Castle Home Entertainment and After Dark Films for a series of high quality, high-octane action pictures.
The first installment of AFTER DARK ACTION includes:
Transit – Starring Jim Caviezel, James Frain, Elisabeth Rohm, Harold Perrineau and Sterling Knight; and directed by Antonio Negret and written by Michael Gilvary
Dragon Eyes – Starring Jean-Claude Van Damme, Cung Le and Peter Weller; and directed by John Hyams and written by Tim Tori
The Philly Kid – Starring Neal McDonough, Devon Sawa and Wes Chatham; and directed by Jason Connery and written by Adam Mervis
Stash House – Starring Dolph Lundgren, Sean Faris, Briana Evigan and Jon Huertas; and directed by Eduardo Rodriguez and written by Gary Spinelli
EL Gringo – Starring Christian Slater, Scott Adkins and Yvette Yates, directed by Eduardo Rodriguez and written by Jonathan W. Stokes
---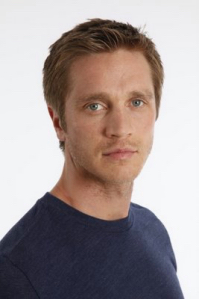 DEVON SAWA was born in Vancouver, British Columbia. He started his career in 1992 as a children's action toy spokesperson and his acting career rapidly developed throughout the 1990s. He has appeared in lead roles in the films Little Giants, Casper, Now and Then, Wild America, Idle Hands, and Final Destination.
In 2000, he portrayed the role of Stan in an Eminem music video "Stan" alongside singer Dido who played Stan's girlfriend. He then became a voice actor, portraying the voice of Flash Thompson in Spider-Man: The New Animated Series. Sawa has continued to work steadily on independent films in recent years, including Extreme Dating, Shooting Gallery, Devil's Den, Creature Of Darkness, Endure and Sibling.
In 2011, Sawa guest-starred on the CW television drama Nikita as Owen. He also joined the cast of two horror films, 388 Arletta Avenue and Sibling.
---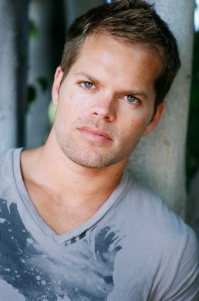 WES CHATHAM was discovered by chance at the age of five when his mother took his sister to an audition in Savannah, Georgia. While waiting in the lobby, a casting director noticed him and offered him a national campaign for Tide.
While Wes was kicked out of high school, it actually turned into a positive change as he was sent to the Gift Center in Lawrencville, GA to finish school. The Gift Center was a second chance school for troubled youth, offering very small classes and a higher standard of education than his past public school. While attending these classes, a professional theater company out of Atlanta started a mentoring program with the school and Wes was chosen to write a play that was later performed by his classmates. It was this experience with the theater that Wes found his passion for the arts.
After high school, he joined the military as an aviation firefighter on the flight deck of the USS Essex, working in crash and salvage for four years. Wes's first break came just three months before his tour was finished when Denzel Washington chose his ship to shoot the movie 'Antwone Fisher'. While searching for authentic military servicemen for the movie, casting director Robi Reed found Wes and gave him his first movie-making experience. That was when he decided he wanted to pursue his lifelong dream of acting. Following 'Antwone Fisher', Robi convinced Wes to make the move to Hollywood and shortly thereafter cast him in his first series regular role on Showtime's Barbershop.
Wes began to garner attention when Paul Haggis cast him alongside Tommy Lee Jones as 'Corporal Steve Penning' in In the Valley of Elah.
Since then he has worked with Oliver Stone in 'W', David Mamet and Shawn Ryan on the CBS series 'The Unit', and was part of the SAG Award-winning ensemble cast of DreamWorks 'The Help'.
Wes just finished his first starring role in Joel Silver's 'The Philly Kid' and is currently working on a pilot for FX called 'Powers' with Jason Patric and Lucy Punch.