Ep. 109 | Sadie Alexandru & Joshua Bitton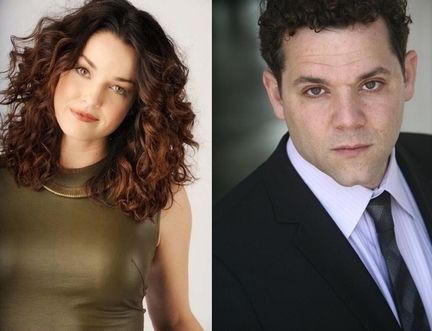 ---
Actress Sadie Alexandru (Mad Men) & Actor Joshua Bitton (Harry's Law, The Pacific) stop by Detroit Coney Dog LA this Wednesday (5/23) afternoon starting at 4pm PT.
Sadie will be here to talk this past Sunday's episode of MAD MEN in which she played Scarlett, the new secretary at Sterling Cooper Draper Price.
---
Josh then drops by to discuss what it was like working on the Emmy winning HBO mini-series THE PACIFIC, his upcoming movie FOR THE LOVE OF MONEY & his work coaching up and coming actors and celebrities like Eminem and Sean Combs.
---
The fun starts at 4pm PT (6pm CT / 7pm ET.) Stop by Detroit Coney Dog LA and see us, otherwise subscribe for free and download the show on APPLE PODCASTS. You can also listen on the go on your Android/iPhone/iPad device via SPOTIFY.
---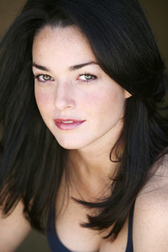 In May 2012, Sadie made her debut as Scarlett, the sassy new SCDP secretary on AMC's critically acclaimed Emmy Award winning series Mad Men.
Her film credits include the HBO/Cinemax film noir Femme Fatales opposite Casper Van Dien, Firoozeh in Sinbad: The Fifth Voyage with Patrick Stewart and the action blockbuster, Gamer starring Gerard Butler and Michael C. Hall. Her indie credits include the upcoming features Starting From Scratch and Act Naturally, which just received the Audience Choice Award at the United Film Festival. Television credits include As the World Turns and Neighbors, a new series produced and directed by Laura Prepon.
Los Angeles theatergoers are familiar with her starring role in the critically acclaimed production of Love Sucks. The Ovation Award nominated hit played to full houses throughout its five-month run at West Hollywood's Coast Playhouse.
Sadie has been featured in dozens of national commercials and was the original face of the What Happens in Vegas, Stays in Vegas spot shot by Oscar nominated DP, Emmanuel Lubezki. This hugely popular commercial launched the iconic Vegas tourism campaign and secured the number one slot on Adweek's "Spots to Watch" list. She can also be seen in commercials for Comcast, Jared Jewelers, Swiffer, Coors, Wendy's, Merck, Turbo Tax, Staples, 1-800-Flowers, Milky Way, Hasbro and Bud Light (featuring Carlos Mencia) and more.
Sadie received her Bachelor of Fine Arts Degree in Acting from Rutgers University's Mason Gross School of the Arts. She also studied at the London Academy of Theater under Patron Dame Judi Dench and at the William Esper Studio in New York City. Her Los Angeles training includes on camera studies at the Steve Eastin Studio and the Academy of Theatrical Combat.
Even though she has no problem being referred to as "A Jersey Girl", Sadie is a native New Yorker born on Manhattan's upper east side. The catalyst for her relocation to Los Angeles was courtesy of Jersey Films (Danny DeVito) and Fox Network who brought her out to screen test for a series regular role The American Embassy pilot.
---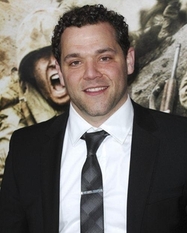 JOSHUA BITTON is most recognized for his work as J.P. Morgan, the hot-tempered, young private from Brooklyn, in the HBO mini-series, The Pacific. He has recently guest starred on, Harry's Law, Unforgettable, The Mentalist, Justified and Necessary Roughness in roles ranging from a vocal gay activist trying to save his brother's life to a loveable but mentally disturbed, degenerate gambler, to an emotionally distraught war veteran from the south.
Josh plays the supporting role of a hard edged cop opposite Jon Seda in the Tom Hanks directed feature Larry Crowne and has a lead role as an upstanding and loyal Israeli family man in the feature For the Love of Money (Premieres in June 2012 in Los Angeles & Israel).
Josh has also been seen in 8 Mile, Stop/Loss, Lenexa 1 Mile, Without A Trace, NCIS, NCIS: Los Angeles, Detroit 187, Miami Medical, CSI:NY, as a man who believes he is Napoleon Bonaparte on The Job and a series regular on the Spike TV pilot, A.M.P.E.D.
Josh is a NY native and a graduate of Rutgers University. When he is not on set, he is coaching up and coming actors as well as celebrities (Eminem, Sean Combs, Kim Cattrall, etc) and teaching classes in the Meisner Technique. Josh also does a considerable amount of stage work. He received critical acclaim starring as the nebbishy but loveable Calvin who is looking for love in all the wrong places in Love Sucks, a raucous, Three's Company style farce that L.A. Weekly called "hilarious".