Ep. 11 | Mike Royce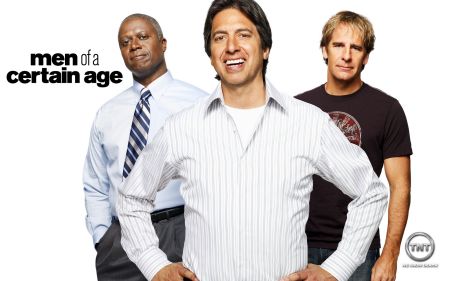 ---
Two-time Emmy Winning Writer/Producer Mike Royce (Everybody Loves Raymond, Men of a Certain Age) joins us on The Matthew Aaron Show LIVE this Monday (6/20) evening starting at 8:30pm CT.
Mike will be with us to discuss his TNT series MEN OF A CERTAIN AGE and much more.
---
Our favorite TV critic Bruce Fretts from TV Guide will be calling as well to chat with Michael, Matt and the boys.
---
Show starts at 8:30pm CT (6:30pm PT / 9:30pm ET). Subscribe for free and download the show on APPLE PODCASTS. You can also listen on the go on your Android/iPhone/iPad device via SPOTIFY.
---
MIKE ROYCE is a producer and writer, known for Everybody Loves Raymond (1996), Men of a Certain Age (2009) and Little Brother (2012).
From 1988 to 1999, Royce was a standup comedian in New York City. For several years, he was also a warmup comedian for such shows as The Maury Povich Show, Viva Variety, and Spin City. In 1997, he got his first job as a writer on MTV's Apartment 2F, which starred Randy and Jason Sklar. In 1999, Royce joined the writing staff of Everybody Loves Raymond, where he eventually worked his way up to the position of executive producer for the last two seasons. In 2005, Louis C.K. asked Royce to be the executive producer and show runner of a new sitcom, HBO's Lucky Louie. In 2008, TNT ordered a pilot for a new series written by Royce and Ray Romano. By January 2009, TNT had ordered 10 episodes for the new series Men of a Certain Age, which premiered on Monday December 7, 2009 at 10:00. TNT has picked up Men of a Certain Age for a second season as the ratings have increased with men in the age demographic of 25 to 54. On July 15, 2011, TNT cancelled the series after two seasons.
Royce was nominated for an Emmy Award in 2003 for Outstanding Writing for a Comedy Series, for the Everybody Loves Raymond episode "Counseling." He and the other Raymond writers and producers won the Emmy for Best Comedy twice, in 2003, and 2005.