Ep. 110 | Ken Marino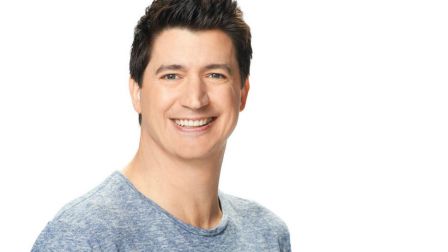 ---
Actor/Writer Ken Marino (Wanderlust, Party Down, Role Models) swings by Detroit Coney Dog LA for The Matthew Aaron Show live this Tuesday (5/28) afternoon starting at 4pm PT.
Ken will be here to talk to us about his new online comedy series BURNING LOVE which stars Ken, is produced by Ben Stiller and features an impressive lineup of comedic actors including Michael Ian Black, Malin Akerman, Kristen Bell, Adam Scott and more.
Burning Love debuts on Yahoo Screen June 4th.
---
As a bonus, the always entertaining Ann Lopez joins us as our special GUEST CO-HOST.
---
The fun starts at 4pm PT (6pm CT / 7pm ET.) Stop by Detroit Coney Dog LA and see us, otherwise subscribe for free and download the show on APPLE PODCASTS. You can also listen on the go on your Android/iPhone/iPad device via SPOTIFY.​​
---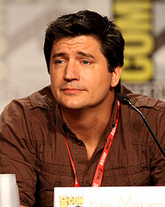 KEN MARINO has been a constant presence in film and television since his acclaimed comedy group, The State, first appeared on MTV. In recent years, he's added to his numerous acting credits by expanding into writing and producing features and TV pilots. Ken co-wrote with David Wain and played a key role in the hit comedy, Role Models. Most recently, Ken may be seen in the [Adult Swim] series CHILDREN'S HOSPITAL. Ken appeared as a regular on the Starz series Party Down. Ken starred in Universal Pictures WANDERLUST, which he, David Wain, and Judd Apatow produced, David Wain directed, and in which Paul Rudd and Jennifer Aniston are starring.
Ken wrote, produced and starred opposite Paul Rudd in the indie release, Diggers. He also co-wrote, starred in, produced and wrote soundtrack lyrics for the indie comedy The Ten, which opened after a successful Sundance premiere.
Ken also starred in Wet Hot American Summer and Love For Rent. In addition, he was featured in Reno 911!: Miami, Joe Somebody and Tortilla Soup.
In television, Ken has recurred on "Reaper," "Veronica Mars," "Charmed," "Dawson's Creek" and "Reno: 911," and guest starred on "Whitney", "Happy Endings,""The Exes,"  "Private Practice," "Californication," "Grey's Anatomy," "The Sarah Silverman Program," "CSI: Miami," "NYPD Blue," "Monk" and "In the Motherhood."  He was a series regular on "Men Behaving Badly," "Leap of Faith" and "First Years."
---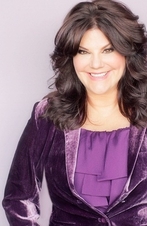 ANN LOPEZ has entertained millions through her work in multiple facets of the entertainment industry. After receiving a BFA in Theater from Southern Methodist University, she spent 5 successful years performing in regional theater before pursuing on-screen acting roles in Los Angeles. Once in LA, Ann's comedic talent and appeal to wide audiences broke her into multiple commercials and over 60 national and regional spots. However, Ann realized there were other opportunities in Hollywood for her to conquer. "I loved being in front of the camera but I had been acting since I was 11 years old and wanted a change," states Ann. Ann was offered a job casting at Disney for Hollywood Pictures and later went onto Tepper Gallegos Casting, where she casted over 400 commercials.
Ann then began her run at producing for television, including television specials such as Ray Charles: 50 Years in Music for FOX, America's Dance Honors for ABC, America's Hope Award Honoring Oprah Winfrey for ABC, Tall, Dark & Chicano for HBO and America's Mexican for HBO. Her television movies include The Wonderful World of Disney's Presentation of the Christmas movie Naught or Nice for ABC and Mr. Troop Mom for Nickelodeon.
Still delighting audiences with her acting, she recently appeared on "The Black Swan" episode of Curb Your Enthusiasm and filmed a pilot for an ensemble talk show Chit Chat with NBC, Extra and Telepictures.
In 2005, Ann donated a kidney to her then husband George Lopez. She and George became the National Spokespeople for The National Kidney Foundation and also founded The Lopez Foundation, a non-profit organization that creates permanent change for underprivileged families as well as increasing awareness about kidney disease and organ donation.
"I feel so blessed to have been able to give my husband the gift of life. My goal is to help garner national attention to organ donation, especially live organ donation, as well as education about prevention and screening for kidney disease". Ann also currently works with Donate Life America, Donate Life Hollywood and One Legacy. Ann presented live donors in the 2010 Rose Bowl Parade on the float Seize the Day that won the Theme Trophy for best presentation.
Ann lives in Los Angeles with her wonderful daughter Mayan and 7 dogs, a cat and a fish.