Ep. 112 | Matt Walsh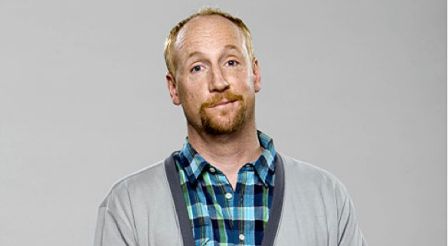 ---
Actor/Comedian Matt Walsh (Veep, The Hangover, Old School) rejoins The Matthew Aaron Show LIVE this Wednesday (6/12) evening starting at 6pm PT.
Matt will be discussing his work on the HBO series VEEP, his future projects as well as his upcoming special appearance at Frugul Muse Books here in the Chicago land area this weekend.
Show starts at 6pm PT (8pm CT / 9pm ET). Subscribe for free and download the show on APPLE PODCASTS. You can also listen on the go on your Android/iPhone/iPad device via SPOTIFY.
---
MATT WALSH is a founding member of the "Upright Citizens Brigade." Walsh was also instrumental in the start of "Upright Citizens Brigade's" two theaters, in NYC and LA, where he continues to perform and teach today. Walsh has instructed accomplished comedians such as Ed Helms, Rob Corddry, and Rob Riggle. UCB is the only accredited school in the country for the art of improvisation, teaching improv to more than 1,000 students at any given time. Additionally, Matt wrote and starred in their self entitled show on Comedy Central for three seasons.
Credits for Walsh include starring in Comedy Central's critically acclaimed "Dog Bites Man", acting as a correspondent for "The Daily Show with Jon Stewart" from 2001-2002, and regular appearances in MTV's "Human Giant." He has appeared in such movies as "Semi-Pro" opposite Will Ferrell for New Line, "Old School," "Bad Santa," "Road Trip," and "Elf." He also wrote and starred in the cult indie-comedy "Martin & Orloff."
More recently, Matt has appeared in "The Hangover" opposite Bradley Cooper, Ed Helms, and Zach Galifianakis for Warner Bros, David Wain's "Role Models" opposite Paul Rudd for Universal, Adam McKay's "Step Brothers" opposite Will Ferrell for Columbia, "Cyrus" opposite Marisa Tomei, John C. Reilly, and Jonah Hill, and "Due Date" with Robert Downey Jr., and Jamie Fox for Warner Bros. Walsh consulted on the 2009 comedy "Bruno" starring Sacha Baron Cohen. Matt will soon appear in "Queens of Country", opposite Lizzy Caplan and Ron Livingston.
Matt can be seen recurring on HBO's "Hung" and recently recurred on the NBC series "Outsourced" and guest starred on NBC's "Community," ABC's "Happy Endings," Adult Swim's "Children's Hospital" and "NTSF:SD:SUV::," and on Comedy Central's "Jon Benjamin Has a Van."His directorial debut, which he also co-wrote is entitled "High Road" starring Abby Elliott, Rob Riggle, and Lizzy Caplan. It premiered at the 2011 Newport Beach Film Festival and sold to Millennium Films. His 1/2 hour comedy series "Players" premiered last year for Spike TV, which Matt created, executive produced, wrote, and starred in. He will also appear in TED, directed by Seth MacFarlane for Universal.