Ep. 113 | David Morse & Janet Varney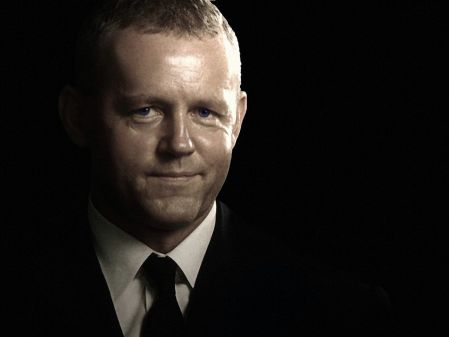 ---
The immensely talented David Morse (Collaborator, The Green Mile, The Rock) & the beautiful Janet Varney (Dinner and a Movie, Entourage) & talk with Matt this Wednesday (6/20) evening on The Matthew Aaron Show starting at 6pm PT.
Janet will be discussing her Podcast, THE JV CLUB, on the Nerdist Network as well as current and future projects.
---
David talks with Matt about his new film COLLABORATOR which releases on Video-On-Demand June 19th and in theaters in NY & LA on July 6th.
---
Show starts at 6pm PT (8pm CT / 9pm ET). Subscribe for free and download the show on APPLE PODCASTS. You can also listen on the go on your Android/iPhone/iPad device via SPOTIFY.
---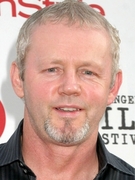 DAVID MORSE has long been recognized as an actor of great talent and versatility in film, television and theatre. Morse made his motion picture debut in Richard Donner's acclaimed drama INSIDE MOVES, and then went on to star in two Sean Penn directed dramas, THE INDIAN RUNNER and THE CROSSING GUARD (Independent Spirit Award nomination – Best Supporting Actor). Morse has starred in countless standout film roles such as Alex and Andrew Smith's independent film, THE SLAUGHTER RULE opposite Ryan Gosling; Scott Hicks' HEARTS IN ATLANTIS with Anthony Hopkins and Hope Davis; Frank Darabont's highly acclaimed prison drama, THE GREEN MILE (Screen Actors Guild Award nomination for Outstanding Cast Performance); Lars Von Trier's musical drama DANCER IN THE DARK (which won the Palm d'Or at the Cannes Film Festival) opposite Bjork and Catherine DeNeuve; and Taylor Hackford's thriller PROOF OF LIFE alongside Meg Ryan and Russell Crowe. Morse's other feature film credits include: 16 BLOCKS, DOWN IN THE VALLEY, NEARING GRACE, THE DREAMER, CRAZY IN ALABAMA, THE NEGOTIATOR, THE ROCK, 12 MONKEYS, THE GOOD SON, PERSONAL FOUL, DISTURBIA, PASSENGERS and the Oscar winning film HURT LOCKER.
Morse was most recently seen in SHANGHAI directed by Mikael Hafstrom and co-starring John Cusack and DRIVE ANGRY with Nicholas Cage. He will next be seen in the Peter Hedges directed film THE ODD LIFE OF TIMOTHY GREEN with Jennifer Garner and Joel Edgerton. Morse recently wrapped production on a trio of films; Nick Cassavettes' YELLOW co-starring Sienna Miller, Melanie Griffith and Ray Liotta, Alex Smith's WINTER IN THE BLOODand Marc Forster's WORLD WAR Z with Brad Pitt. WORLD WAR Z, based on Max Brooks' best-selling book of the same name, will be released in late 2012.
In television, Morse is currently on the HBO critically acclaimed show " Treme," created by Emmy Award Winner David Simon. As part of an ensemble cast that includes Steve Zahn, Melissa Leo and Khandi Alexander, Morse plays a police Lieutenant in a Post-Katrina New Orleans police precinct.
Morse portrayed George Washington in the HBO mini-series " John Adams" with Paul Giamatti and Laura Linney for which he received an Emmy Nomination for Best Supporting Actor in Miniseries. He played a rival to Hugh Laurie's character in a multi-episode arc on the critically acclaimed television series " House," for which he received an Emmy Nomination for Outstanding Guest Appearance. Morse is best known for his role as Dr. Jack "Boomer" Morrison in the Emmy- winning ensemble drama, " St. Elsewhere." His other TV series roles include CBS's " Hack," ABC's " Our Family Business" and the sitcom, " Big Wave Dave's." Morse also starred in the telefilms " Diary of a City Priest," " Murder Live," " Prototype," Stephen King's " The Langoliers," " When Dreams Come True," " Six Against the Rock," " Down-Payment on Murder," " A Place at the Table," " Winnie," "Brotherhood of the Rose," " Cry in the Wild," " Cross of Fire" and TNT's " Tecumseh: The Last Warrior."
On stage, David starred in the Seattle Rep world premiere presentation of Redwood Curtain and worked in over thirty productions from 1971 to 1977 with the Boston Repertory Company. He made his Broadway debut in the role of Father Barry in the theater adaptation of On the Waterfront, and triumphantly returned to the Off-Broadway stage in Paula Vogel's Pulitzer Prize-winning drama, How I Learned to Drive. For this starring role, Morse won the Drama League Award, the Lucille Lortel Award, the Drama Desk Award and the Obie Award. Additionally, Morse won Drama League and LA Weekly awards for his performance in the Los Angeles production of Of Mice and Men. Other stage appearances include the Off-Broadway productions of The Trading Post, Threads and A Death in the Family. Morse was most recently seen on stage in the Tony Nominated Broadway play, The Seafarer, directed by Conor McPherson.
---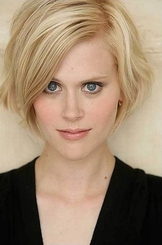 JANET VARNEY stands apart from her peers. A gifted actress and improvisational artist, who gaining a huge following and attention from the industry with her enormous talents as the host of innovative podcast, the jv club and as the voice of the titular character on Nickelodeon's wildly popular animated Avatar series, The Legend of Korra.
the jv club is an upbeat, humorous and informative weekly podcast that features interviews with well known women that host Janet Varney believes set an example for girls who are trying to find their voices and be comfortable in the world, as well as for women who are making sense of their career goals, their families, and their experience of what Varney calls "adult-lescence."
Varney says the show is about "Intelligent, complicated, thoughtful women who recognize that life is messy and that we do the best we can to create meaningful paths for ourselves, mistakes and all." The podcast is a combination of things close to Varney's heart -- her admiration of the ladies she calls friends and role models, a commitment to putting something positive into the world for young women, and her love and gift of comedy.
In the The Legend of Korra, Varney plays Korra, the latest in the long line of legendary avatars, born to bring balance to a tumultuous world. For her part, Varney describes the teen character as "Cool, complicated, stubborn and too big for her britches, who also has a really great heart," pointing to this mix of traits as the reason why the character appeals to this freshman voice actress and why Korra appeals millions of viewers every Saturday morning.
Janet appears in the new Web series "Burning Love" which is a hilarious spoof on all the Bachelor-style reality dating shows which can be seen on the Yahoo! Comedy Channel and is executive produced by Ben Stiller.
Varney is perhaps best known for her wildly successful and long-running stint as co-host of TBS' Dinner and a Movie and her recurring role as the smart, sexy TV executive Amy Miller on HBO's Entourage. She has also guest-starred on many hit shows including How I Met Your Mother, Hot in Cleveland, Psych, and Bones. In film, Janet has appeared alongside Heather Graham in Judy Moody and The Not Bummer Summer, Owen Wilson in Drillbit Taylor, Halle Berry in Catwoman, and in the Lionsgate feature Still Waiting.
Not one to rest on her laurels, Janet is the also co-creator and co-producer of one of the largest and most successful comedy festivals in the country, SF Sketchfest: The San Francisco Comedy Festival, which will hold its 12th annual event in January 2013.