Ep. 115 | Linden Ashby & Larry Schwimmer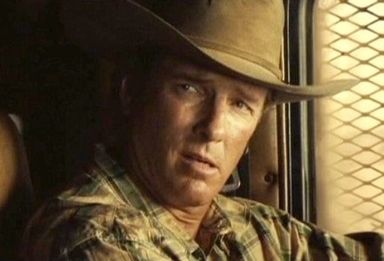 ---
Actor Linden Ashby (Teen Wolf, Melrose Place, Mortal Combat) & Astrologer extraordinaire Larry Schwimmer join Matt live this Monday (7/2) evening on The Matthew Aaron Show starting at 6pm PT.
Linden will be here to discuss his career, his role as Sheriff Stilinsky on the hit MTV show TEEN WOLF as well as upcoming projects.
---
Larry will be here to try and teach us about all the planets and stars and whatnot and how that can help guide someone to success.
---
Show starts at 6pm PT (8pm CT / 9pm ET). Subscribe for free and download the show on APPLE PODCASTS. You can also listen on the go on your Android/iPhone/iPad device via SPOTIFY.
---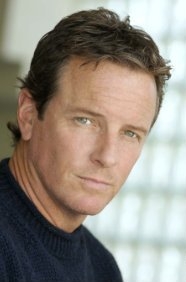 LINDEN ASHBY is the definition of a leading man. For over a quarter of a century his rugged all American looks and unique talent have been a constant presence on both large and small screens around the world . He currently co-stars as "Sherrif Stilinski" on MTV's hit series, TEEN WOLF, now beginning its second season. Fans instantly recognize Linden from past hit television shows including MELROSE PLACE and THE GATES, as well as blockbuster films such as WYATT EARP and MORTAL KOMBAT.
A native of Florida, Linden grew up in the small town of Atlantic Beach, where his love of the ocean and all that it offered was born and nurtured . He surfed constantly and competitively in his youth, receiving multiple invitations to compete in the "East Coast Surfing Championships" held annually at Cape Haters in North Carolina. When the waves were flat he filled his days with motorcycles, skateboards, horses, power boats, and anything else that could move, bounce, spin, or provided a thrill. Linden left the coast to attended College in Durango Colorado where he discovered a few more things to love, namely the Rocky Mountains, skiing, rock climbing, and most importantly of all- he discovered acting. His course was set, and he left Colorado to study acting at the prestigious Neighborhood Playhouse School in NYC under the direction of Sanford Meisner.
His first break came on the ABC daytime soap opera, LOVING, where he met his beautiful wife, Susan Walters. Susan and Linden moved to LA where within three weeks of arriving he landed the role of "Lance Reventlow" Farah Fawcett's son in the Golden Globe winning mini-series POOR LITTLE RICH GIRL, THE BARBARA HUTTON STORY. Over the past three decades, Linden has appeared in over 50 films including WYATT EARP opposite Kevin Costner, MORTAL KOMBAT, PROM NIGHT, 8 SECONDS, and RESIDENT EVIL EXTINCTION with his dear friend Milla Jovovitch.
Linden and Susan have been happily married for 26 years and have been blessed with two beautiful daughters, Grace and Savannah. Susan currently co-stars as "Mayor Carol Lockwood" on the CW's popular series THE VAMPIRE DIARIES. The couple lives in Roswell, Georgia, with a house full of motorcycles, soccer gear, and a menagerie of animals that would make Noah blush. Linden is also a student of various martial arts including Karate, Tae Kwan Do, and Wing Chun, and though he's land locked in Georgia, he always keeps an eye on the weather charts. At the drop of a hat (or a millibar), he's been known to faithfully/fanatically race across state lines, time zones, oceans and seas, to be on a given beach at a given time, when hopefully, the waves arrive.
---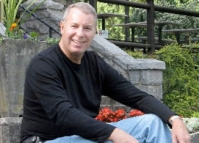 LARRY SCHWIMMER is an internationally known astrologer and business consultant who has advised Fortune 500 executives, companies and individuals for the last thirty five years. His insight and observations have been valuable guideposts to the thousands of people who have consulted him before making life changing professional and personal decisions. Schwimmer's personalized approach makes his astrological observations a valuable resource to those navigating through these volatile times. An astrological practitioner since 1976, he has completed more than 3,100 astrological charts.
Schwimmer began his business career as an entrepreneur. Before he was 30, he built his own multi million dollar food company in Chicago, IL. He has also worked as a corporate executive, consultant,writer, teacher and lecturer and authored two best-selling books – "How To Ask for a Raise Without Getting Fired" and "Winning Your Next Promotion in One Year (Or Less)!" both published by Harper Collins. As a respected life coach, he has appeared on NBC's TODAY Show and has produced, wrote and hosted his own program on PBS. He has been featured in Time Magazine, US News & World Report and The Washington Post, among others.
He has held senior level executive positions with such leading multi-national companies as Gillette Co., Nabisco, and the financial services divisions of Smith-Barney and H&R Block. As a mergers and acquisitions expert, Schwimmer has worked with nearly 5,000 business owners and has been involved in the sale of 125 companies.
Schwimmer has a long commitment to counseling business and professional individuals on risk-taking and managing workplace conflict, and taught classes in this arena at the City Colleges of Chicago and Northwestern University. In addition, more than 25,000 people have attended his seminar programs on "Risk-Taking" and "Managing People & Conflicts." He is also a noted expert on practices guaranteeing women's rights in the workplace, winning national praise for his corporate seminar: "Women On The Fast Track."
Schwimmer has attended several centers for astrological study, including Chicago's House of Sagittarius and Guiding Star Astrology in Mill Valley, CA. He has also been privately trained by many of the world's leading astrological practitioners. He received his Bachelors in Marketing from Northern Illinois University, where he also did his M.B.A. graduate studies. Schwimmer also holds his National Association of Security Dealers licenses and a Real Estate License.