Ep. 117 | Brad Sherwood & James Hirsen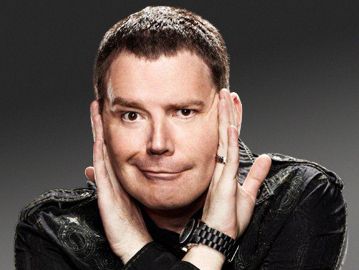 ---
Comedian Brad Sherwood (Trust Us With Your Life, Whose Line is it Anyway?) & Best -selling Author/Media Analyst James Hirsen ( Hirsen on Hollywood, Fox News, BBC) join us on The Matthew Aaron Show this Wednesday (7/18) evening starting at 6pm PT.
Brad will be with us to discuss his career in comedy, his current live theater tour with fellow comedian Colin Mochrie entitled AN EVENING WITH COLIN MOCHRIE AND BRAD SHERWOOD, as well as his new improv series TRUST US WITH YOUR LIFE, which airs Tuesday nights on ABC.
---
James joins us to discuss his unique background, his books TALES FROM THE LEFT COAST & HOLLYWOOD NATION as well as politics in Hollywood.
---
Show starts at 6pm PT (8pm CT / 9pm ET). Subscribe for free and download the show on APPLE PODCASTS. You can also listen on the go on your Android/iPhone/iPad device via SPOTIFY.
---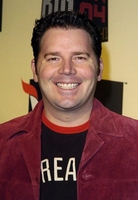 BRAD SHERWOOD is a regular cast member on ABC's Whose Line Is It Anyway? and was a regular on the British version on Comedy Central as well. His credits include The Drew Carey Show, The Green Screen Show, The Smartest Guy In Town, Jury Duty, VH-1's I Love The 70s, 80s, & 90s, and over 100 sketch appearances on The Tonight Show with Jay Leno.
On July 10th Brad will be seen in the new ABC improv series called Trust Us With Your Life, produced by the makers of Whose Line and co-starring Wayne Brady and many of his former Whose Line cast members. The series hosted by Fred Willard will have famous celebrity guests who tell stories about their lives and the improv cast will reenact these scenes in their own funny way.
In 2011, the entire cast was reunited in Vegas for Drew Carey's Improv-a-Ganza, a new series which aired for one season on GSN. Brad's other past credits include a season on LA Law, To Tell The Truth, The Newz, guest hosting Talk Soup, and hosting The New Dating Game and the Science Channel's Punkin Chunkin.
Brad is currently touring North America with Colin Mochrie in the very successful and critically acclaimed, two-man improv show appropriately titled An Evening With Colin Mochrie and Brad Sherwood.
---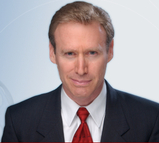 JAMES HIRSEN, J.D., M.A. in Media Psychology, is a New York Times best-selling author, commentator, media analyst and law professor. Sought after for his expertise in the entertainment industry, media psychology, current events and cultural matters, Hirsen has appeared on The O'Reilly Factor, Fox & Friends, Your World with Neil Cavuto, the Glenn Beck Show, CNN's People in the News, Hardball with Chris Matthews, CNN Headline News' Showbiz Tonight, the BBC and numerous other television programs.
Hirsen's ideas have been quoted in major publications including the Washington Times, Weekly Standard, New York Times, San Francisco Chronicle and London Times. He has interviewed numerous public figures including Mel Gibson, Gary Sinise, Jon Voight, Bill O'Reilly, Dennis Miller, Jean Kirkpatrick, Peggy Noonan, Stephen Baldwin, Robert Davi, David Brenner, Morgan Brittany, Jane Russell and Joel Siegel.
Hirsen is a frequent guest on radio shows across the country including Laura Ingraham, Michael Savage, Sean Hannity, Al Rantel, Dennis Prager, Janet Parshall and Michael Reagan.
Hirsen is a pundit for NewsMax.com and author of the popular weekly column, "The Left Coast Report," where he takes a humorous poke at the politics of Hollywood.
In his New York Times best-selling book, "Tales from the Left Coast", Hirsen demonstrates just how huge the political gap between Hollywood and the public really is. In his most recent book, "Hollywood Nation", Hirsen shows how Hollywood elites have been blurring the lines between news and entertainment, and he reveals how the New Media are leading a counterattack against the liberal assault that is coming from East Coast newsrooms and Left Coast studios.
Hirsen teaches law at both Trinity Law School and Biola University in Southern California. He is admitted to practice in the California and Washington, D.C. Bar Associations as well as the U.S. Court of International Trade. He is also admitted to practice in the U.S. Supreme Court and has made several appearances as a friend of the court.
Hirsen is a member of the Academy of Television Arts & Sciences, the Recording Academy (NARAS), the American Film Institute and the Association of Media & Entertainment Counsel.
Before setting his sights on the legal, communications and publishing worlds, Hirsen worked as a professional musician. He participated in numerous studio recordings, film scores and performance events and for a number of years was keyboardist for one of the most legendary groups of all times, the Temptations.