Ep. 120 | William Friedkin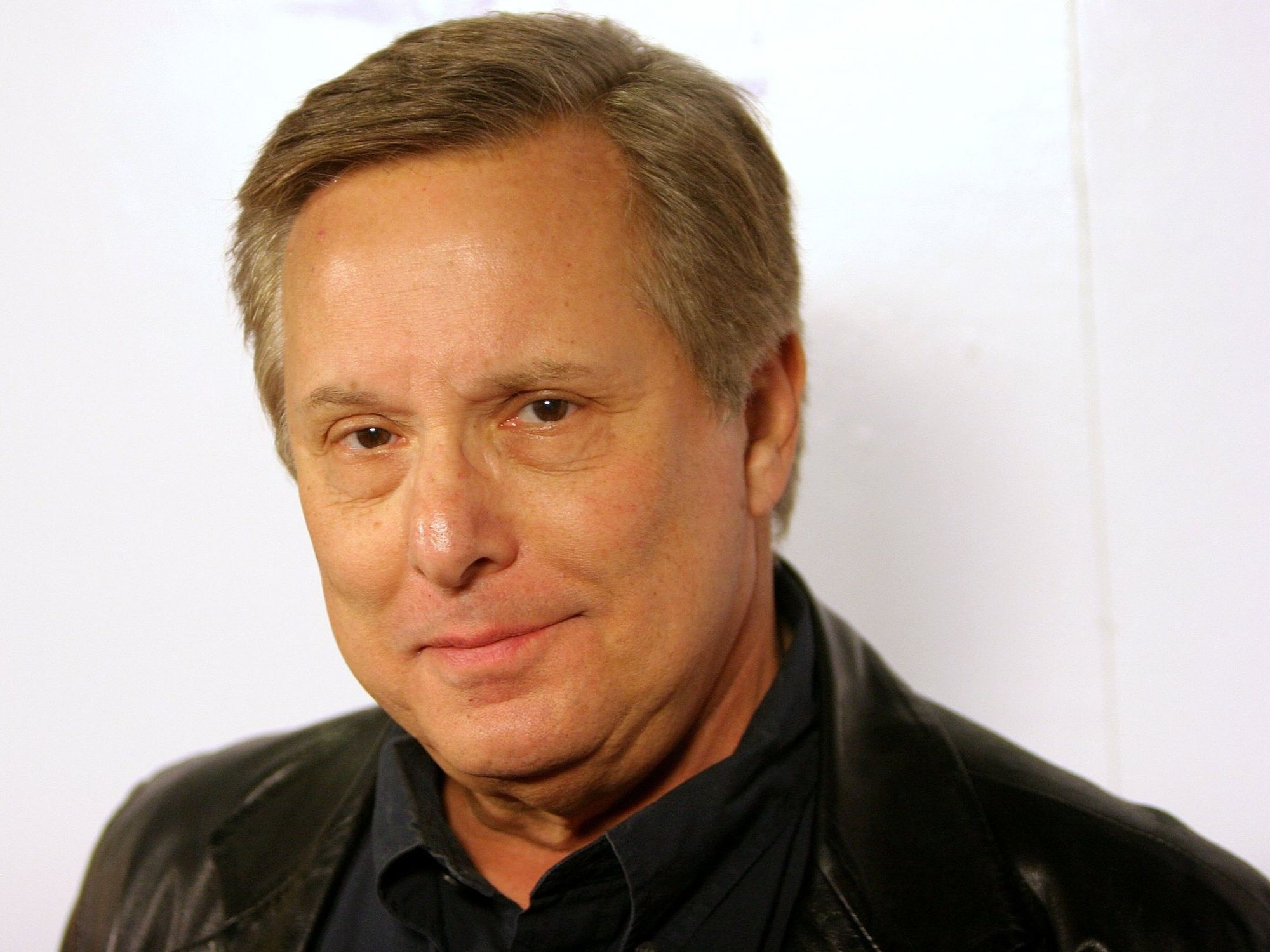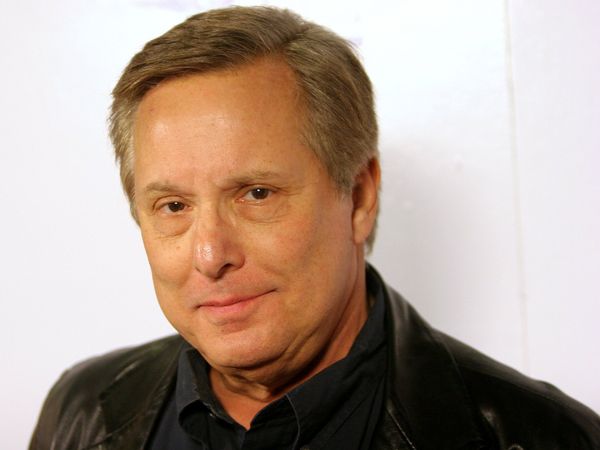 ---
Academy Award Winning Director William Friedkin (Killer Joe, The Exorcist, The French Connection) joins us on The Matthew Aaron Show this Thursday (8/9) evening starting at 6pm PT.
William will be discussing his career, his critics, his view on film schools as well as his new controversial film KILLER JOE, starring Matthew McConaughey & Emile Hirsch, which is currently playing in select theaters around the country.
Our good friend Writer/Director Joe Carnahan (The Grey, The A-Team, Narc) joins in for a portion of the conversation.
---
Show starts at 6pm PT (8pm CT / 9pm ET). Listen to us as we broadcast from Cigars & Stripes BBQ Lounge in Berwyn, IL or subscribe for free and download the show on APPLE PODCASTS.
You can also listen on the go on your Android/iPhone/iPad device via SPOTIFY.
---
WILLIAM FRIEDKIN is an American film director, producer and screenwriter best known for directing The French Connection in 1971 and The Exorcist in 1973; for the former, he won the Academy Award for Best Director. His film, Bug (2006) won the FIPRESCI prize at the Cannes Film Festival.
After seeing the movie Citizen Kane as a boy, Friedkin became fascinated with movies. He began working for WGN-TV immediately after high school. He eventually started his directorial career doing live television shows and documentaries, including The People vs. Paul Crump which won several awards and contributed to the commutation of Crump's death sentence. As mentioned in Friedkin's voice-over commentary on the DVD re-release of Alfred Hitchcock's Vertigo, Friedkin also directed one of the last episodes of The Alfred Hitchcock Hour in 1965, called Off-Season.
Two years later he released his first feature film, Good Times starring Sonny and Cher. This was followed by The Birthday Party written by Nobel Prize-winning playwright and screenwriter Harold Pinter with whom Friedkin formed a strong artistic bond after spending a year working with the playwright in London in 1967. Several other films followed including the gay-themed movie The Boys in the Band.
In 1971, The French Connection was released to wide audience and critical acclaim. Shot in a gritty style more suited for documentaries than Hollywood features, the film won five Academy Awards, including an Academy Award for Best Picture and Best Director.
Friedkin followed up with 1973's The Exorcist, based on William Peter Blatty's best-selling novel, which revolutionized the horror genre and is considered by some critics to be the greatest horror movie of all time. The Exorcist was nominated for ten Academy Awards, including Best Picture and Best Director. It won the Best Screenplay and Best Sound Awards.
Following these acclaimed pictures, Friedkin was deemed as one of the premier directors of New Hollywood. Next was Sorcerer (1977), an American version of the French classic Wages of Fear, starring Roy Scheider. Friedkin considers it his finest film. Sorcerer was followed by the crime-comedy The Brink's Job (1978), based on the real-life Brink's robbery in Boston, Massachusetts and the highly controversial crime thriller Cruising (1980), starring Al Pacino, which remains the subject of heated debate to this day.
Other notable Friedkin films of the 1980s and 1990s include Deal of the Century (1983), starring Chevy Chase, Gregory Hines and Sigourney Weaver, sometimes regarded as a latter-day Dr. Strangelove, his successful action/crime movie To Live and Die in L.A. (1985), starring William Petersen and Willem Dafoe, the courtroom-drama/thriller Rampage (1987), Jade (1995), starring Linda Fiorentino.
In 2000, The Exorcist was re-released in theaters with extra footage and grossed $40 million in the U.S. alone. That same year Friedkin's action thrillerRules of Engagement (2000), starring Tommy Lee Jones and Samuel L. Jackson, was a box office success.  Friedkin worked again with Tommy Lee Jones in 2003 on The Hunted  that co-starred  Benicio Del Toro. In 2007, he directed Bug starring Ashley Judd and Michael Shannon. Bug was written by Pulitzer Prize-winning author Tracy Letts who also wrote Killer Joe. Later, Friedkin directed an episode of the hit TV series CSI: Crime Scene Investigation entitled Cockroaches, which re-teamed him with To Live and Die In L.A. star William Petersen. He would go on to direct again for CSI's 200th episode, Mascara.
Friedkin started directing operas in 1998 with a widely-acclaimed production of Berg's Wozzeck at Maggio Musicale in Florence. He followed that in 2002 with a double bill of Bartok's Duke Bluebeard's Castle and Puccini's Gianni Schicchi at Los Angeles Opera. In 2004 at the Los Angeles Opera, he directed R. Strauss' Ariadne auf Naxos. Other operas include: 2005, Saint-Saëns' Samson and Delilah at the New Israeli Opera, Tel Aviv, and Verdi's Aida at the Teatro Regio Torino in Torino, Italy, 2006/07, Duke Bluebeard's Castle/Gianni Schicchi - Washington National Opera at The Kennedy Center, and Bayerische Staatsoper, Munich, Germany, new productions of Strauss' Salome and the world premiere of Wolfgang Rihm's Das Gehege; 2008, a double bill of Suor Angelica/Il Tabarro at the Los Angeles Opera. Friedkin returned to Maggio Musicale, Florence in October 2011 with Leos Janácek's The Makropulos Case and in 2012 is directing Offenbach's The Tales Of Hoffmann at Theater An der Wien, Vienna, Austria.
Friedkin was born in Chicago, Illinois, the son of Rae (née Green) and Louis Friedkin. He has two sons: Jack and Cedric. He is married to Sherry Lansing, Chairman, University of California Board of Regents and one of the founders of STAND UP TO CANCER.