Ep. 122 | Chris Kenneally & Brian Jett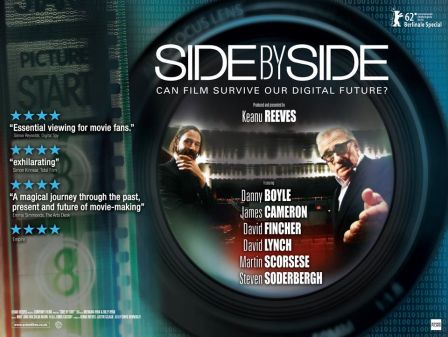 ---
Documentary Filmmaker Chris Kenneally (Side by Side, Crazy Legs Conti: Zen and the Art of Competitive Eating) & Writer/Director Brian Jett (Let Go) join us on The Matthew Aaron Show Wednesday (8/22) evening starting at 6pm PT.
Chris will be discussing his new documentary SIDE BY SIDE which explores the science, art, and impact of digital cinema. The film is produced by Keanu Reeves and features interviews with some of today's greatest filmmakers including James Cameron, David Lynch, Martin Scorsese, George Lucas, Christopher Nolan and many more. Side by Side is available in select theaters across the country as well as Video-On-Demand.
---
Brian will join us to talk about his new film LET GO which stars David Denman (The Office), Kevin Hart (The Five Year Engagement) Gillian Jacobs (Community) & Ed Asner (Up, Elf, Mary Tyler Moore Show.) "Let Go" is currently available on DVD & Video-On-Demand.
---
Show starts at 6pm PT (8pm CT / 9pm ET). Subscribe for free and download the show on APPLE PODCASTS. You can also listen on the go on your Android/iPhone/iPad device via SPOTIFY.
---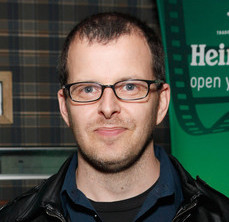 CHRIS KENNEALLY was born in Hartford, Connecticut in 1970. He now lives in Brooklyn, New York and has been working in the film industry since 1998.
He wrote, directed and produced the documentary CRAZY LEGS CONTI: ZEN AND THE ART OF COMPETITIVE EATING, which premiered at the Tribeca Film Festival and was broadcast on A&E and Channel-Five (UK).
His latest project is writing and directing the documentary SIDE BY SIDE with producer Keanu Reeves. Through interviews with some of the most renowned directors, cinematographers and artists in the world, the film explores digital technology's impact on cinema.
Chris is currently in pre-production on a narrative feature he wrote about a teenage graffiti artist in Coney Island called GREEN DOLPHIN. He is also developing an episodic series called CHEF—a dark comedy about a struggling cook in New York City's cutthroat culinary world.
---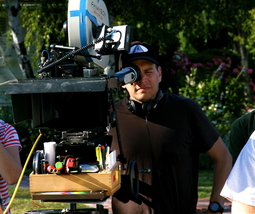 BRIAN JETT spent much of his youth abroad, living in places such as: Argentina, Israel, Malawi and Mozambique. After returning to native soil and earning a degree in Economics from George Mason University in Virginia, he - against the advice of his parents and almost everyone else he knew - moved to Los Angeles to pursue a career as an actor. After making the move to Los Angeles, he started studying acting with Stephen Book, a former faculty member at The Julliard School and the author of the influential book "Book on Acting," and began to pen one act plays and comedy sketches.
His first foray into filmmaking came soon after, when he wrote and directed the comedic short film "Amnesia" - a film which was widely praised at several obscure film festivals. This experience inspired him to give up his acting aspirations in favor of an even more humbling pursuit: writing and directing. He has studied screenwriting at UCLA and sketch comedy writing with The Upright Citizens Brigade. An accomplished photographer, he has also studied photography through the Art Center College of Design's Continuing Studies Program.