Ep. 128 | Mandy Stadtmiller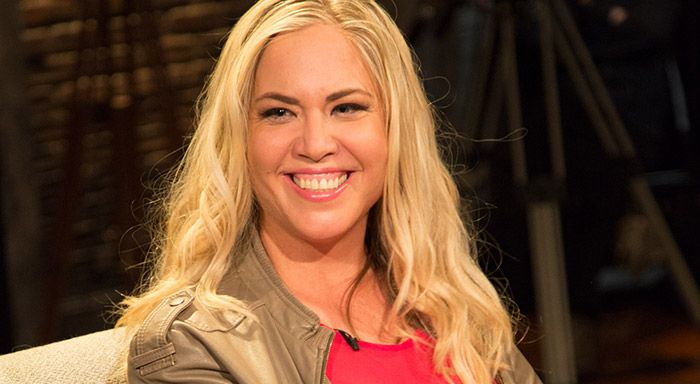 ---
Deputy Editor of xojane.com Mandy Stadtmiller, join us on The Matthew Aaron Show this Wednesday (10/24) evening starting at 6pm PT.
Mandy joins us to discuss her work at XOJANE.COM as well as her columns, which range in topics from how to find an affordable apartment or how to ask out a girl, to how your twitter feed can get you laid.
Lord knows all the guys on the show desperately need her advice but I would make sure the kiddies are in bed before tuning into this one, expect things to get NC-17.
Show starts at 6pm PT (8pm CT / 9pm ET). Subscribe for free and download the show on APPLE PODCASTS. You can also listen on the go on your Android/iPhone/iPad device via SPOTIFY.
---
MANDY STADTMILLER, After leaving a career in journalism behind (The Washington Post, The Village Voice, The Des Moines Register) to marry her college sweetheart created a blog in 2004 to rediscover her voice again. A year later (and all in the same week) she turned 30, got divorced and was hired as an entertainment writer for The New York Post, the fifth largest newspaper in the country.
In the six years since, she's won the title of Funniest Reporter in New York, placed in the semi-finals of the Funniest Stand-Up in New York, created a "Sex and the City"-style dating column that became a Gawker.com sensation, ranked one of the Top 200 Most Influential Print Reporters, according to Mediaite.com, and become a frequent contributor to the gossip pages of Page Six. She has been described as "funny and sexy" by Punchline Magazine, Mediabistro.com calls her a "longtime favorite of ours," and Gawker.com wrote, "Okay, Mandy: We get it. You win."
In 2012, she became deputy editor at xoJane.com.
With her blog listed as one of the Top 10 by New York women and more than 170,000 followers on Twitter and more than 35,000 fans on Facebook, she is ranked in the Top 100 as a comedian on Wefollow.com and Topsy.com describes her as "highly influential."
Comedian Jim Norton says her "writing is caustic and funny and her standup is the same," Howard Stern's sidekick Artie Lange once remarked in a revealing, hour-long interview she should be a "shrink" for her incisive style, and Andy Dick made worldwide headlines when he bit and groped her after a Comedy Central roast, saying, "Please baby, please baby please, put something nice, please," an interview which sent him straight to rehab.
In 2010, she went undercover as a client to hire the nation's first legal male prostitute, a story which ranked in the Top 10 most-read articles on nypost.com five days running, and resulted in media attention everywhere from "The Colbert Report" to "The Joy Behar Show" to the front-page of Turkey's English language newspaper. Manhattan's comedy blog The Apiary wrote, "While most people live in constant fear of one day becoming a New York Post cover story, ace Post writer Mandy Stadtmiller fully embraces it. With her naked body!" One month later the "prosti-dude" quit the business.
Published in "My Parents Were Awesome" (Villard, 2011) and the "Rejected" anthology (HarperCollins) which Publishers Weekly noted as "remarkable" and highlighted her contribution, Stadtmiller has contributed to Playgirl, The LA Times, The Ft. Lauderdale Sun-Sentinel and Comedy Central as a featured comedian blogger. Her TV appearances include "The Insider," "Howard Stern TV," "The Joy Behar Show," "Fuse's "Ten Great Reasons," FOX's "Good Day New York," Fox's "Red Eye," VH1′s "Rockumentaries" and NBC-LX.
In February 2012, she quit The New York Post and announced her upcoming ebook in the style of "The Devil Wears Prada" about her time working for News Corp. — including her time appearing on the front page of the newspaper with a gigolo — called "News Whore."
One of her friends calls her the "meanest nice person you will ever meet." This is true.