Ep. 129 | Eli Roth & Michael J. Bassett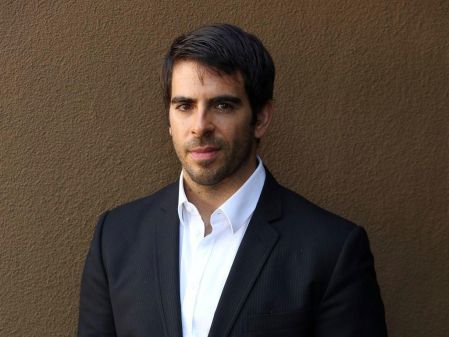 ---
Writer/Producer/Director Eli Roth (Hostel, Hostel 2) & Writer/Director Michael J. Bassett (Silent Hill: Revelation 3D, Solomon King, Deathwatch), join us on The Matthew Aaron Show this Wednesday (10/31) evening starting at 6pm PT.
Eli joins us to chat a bit about his career and his new film THE MAN WITH THE IRON FISTS which he co-wrote & produced. The martial arts film is co-written and directed by hip hop legend RZA who also stars in the film alongside Russell Crowe & Lucy Liu. Check out the film when it hits theaters everywhere on November 2nd.
---
Michael will be with us to discuss his career and new film SILENT HILL: REVELATION 3D which stars Adalaide Clemens, Sean Bean & Carrie-Ann Moss.
---
Show starts at 6pm PT (8pm CT / 9pm ET). Subscribe for free and download the show on APPLE PODCASTS. You can also listen on the go on your Android/iPhone/iPad device via SPOTIFY.
---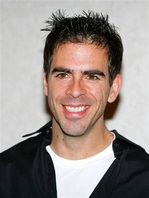 ELI ROTH burst onto the film scene at the 2002 Toronto International Film Festival with his debut film Cabin Fever, which he produced, directed and co-wrote. Produced independently for a budget of $1.5 million, Cabin Fever sparked a frenzied seven-studio bidding war and went on to be Lionsgate's highest-grossing film of 2003, earning $33 million at the worldwide box office and nearly $70 million on DVD.
Roth's second film, Hostel, which he wrote, produced and directed (and which was executive produced by Quentin Tarantino), was a massive worldwide hit, opening No. 1 both at the domestic box office and on DVD. Produced independently for a nominal budget of $4 million, Hostel has earned $150 million in theatrical and DVD revenue. The film earned tremendous critical praise, winning an Empire magazine's award for Best Horror Film, was named Best American Film of 2006 by Le Monde, and was ranked as the No. 1 scariest film of all time on Bravo's 30 Even Scarier Movie Moments. Roth followed Hostel with Hostel: Part II. Produced for $10 million, the movie earned $35 million at the worldwide box office, and an additional $50 million on DVD.
All of Roth's films have been made without major movie stars, and his success has given him name-above-title status and first-dollar gross. Roth also appeared as an actor in Quentin Tarantino's Death Proof, and wrote and directed the popular faux trailer Thanksgivingthat played during the Grindhouse double feature. Tarantino was so pleased with Roth's performance that he cast him in a lead role as Sgt. Donnie Donowitz in his World War II epic Inglourious Basterds, co-starring alongside Brad Pitt. Roth and his cast members received a Screen Actors Guild Award for Outstanding Performance by a Cast in a Motion Picture, and a Broadcast Film Critics Association Award for Best Acting Ensemble. Roth also directed the propaganda film-within-the-film Nation's Pride, and recently wrote, produced and starred in the thriller Aftershock.
In 2009, Roth teamed up with producer Eric Newman to form Arcade Films, a new genre company that produces several films per year, with Roth writing, directing and producing his films for the company. The company's first production, The Last Exorcism, produced with Strike Entertainment, sold to Lionsgate and was released in 2010. Arcade and Strike recently finished production on The Last Exorcism 2.
---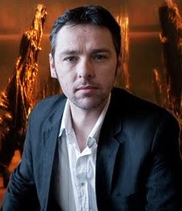 MICHAEL J. BASSETT is an English screenwriter and film director who has made a variety of films, both for television and cinema.
Bassett's first feature, the horror film Deathwatch, was set in the trenches of World War One. Bassett's most recent film project, the heroic fantasy adventure, Solomon Kane, was released internationally in 2010. He's currently in post-production on the HBO/Cinemax action series 'Strikeback'.
Bassett grew up in Shropshire in the Midlands of the United Kingdom. With his rural upbringing he developed an obsession with wildlife and nature and it was not until later that Bassett's fascination with films would arise. Bassett's childhood aspirations were of being a wildlife veterinarian in Africa. But even though he spent most of his teenage years as a vets' assistant as well as running his own wildlife hospital, his less than ideal grades in school meant that a veterinary career soon became out of the question. At the age of 16, Bassett left school and became a wildlife film maker's assistant, where he was taught photography and filmmaking.
After his time as an assistant, Bassett decided to go back to school to do his A-Levels with a plan to go on to university in the hopes of getting a zoology degree. Whilst studying, Bassett wrote to a variety of TV producers, looking for work as a nature presenter. Eventually, he was contacted by famed TV producer, Janet Street Porter and shortly after, he began working as a presenter on the children's show 'Get Fresh' where he presented the science and nature segments. After working on several other TV programs Bassett bought a video camera and began making short films. People expected films about wildlife and nature but instead Bassett made thrillers, horrors and comedies - winning several awards along the way.
Still in his early 20's Bassett gave up the presenting and focused on film making. Initially unable to get his own features off the ground Bassett made a living making EPKs - 'behind the scenes' documentaries - interviewing numerous actors and directors. At the same time he wrote several feature scripts which he used to try to catch producers' attention. Finally, Bassett got some notice with a horror script titled 'No Man's Land'. A lot of companies offered to purchase the script, but Bassett was determined to direct the film himself. One company accepted his terms and in 2001 the film was made, starring Jamie Bell and Andy Serkis. It was retitled Deathwatch and released in 2002.
When he's not traveling Bassett stills lives in rural Shropshire and follows his passion for natural history and wildlife. He has three dogs, a ferret called 'Gus', numerous injured birds and a pet raven called 'Roxie'.