Ep. 13 | Ken Levine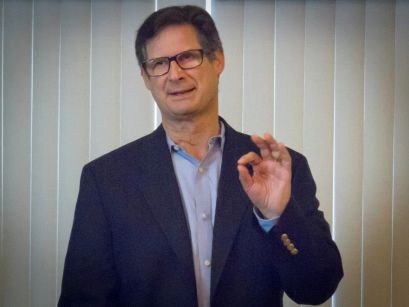 ---
Emmy-Award Winning Writer/Producer Ken Levine (Cheers, Fraiser, Volunteers...), joins us on The Matthew Aaron Show LIVE this Tuesday (6/28) evening starting at 8:30pm CT.
Ken will be with us to talk baseball, the current state of television, sitcoms, advice for upcoming writers/actors/comedians and his inclusion into TIME MAGAZINE'S Top 25 Blogs.
---
That and much more, including guest co-host Horacio Ramirez and Lee Kapraios.
---
Show starts at 8:30pm CT (6:30pm PT / 9:30pm ET). Subscribe for free and download the show on APPLE PODCASTS. You can also listen on the go on your Android/iPhone/iPad device via SPOTIFY.
---
KEN LEVINE is an Emmy winning writer/director/producer/major league baseball announcer.
In a career that has spanned over 30 years Ken has worked on MASH, CHEERS, FRASIER, THE SIMPSONS, WINGS, EVERYBODY LOVES RAYMOND, BECKER, DHARMA & GREG, and has co-created his own series including ALMOST PERFECT starring Nancy Travis.
He and his partner wrote the feature VOLUNTEERS.
Ken has also been the radio/TV play-by-play voice of the Baltimore Orioles, Seattle Mariners, San Diego Padres. and has hosted Dodger Talk on the Dodger Radio Network.