Ep. 132 | Marcus Dunstan & Patrick Melton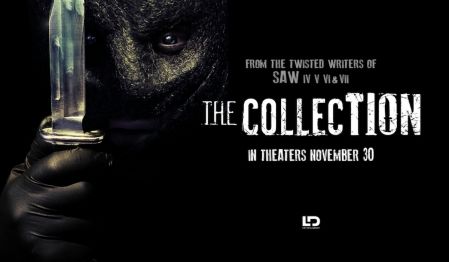 ---
Screenwriters Marcus Dunstan & Patrick Melton (Saw IV, Saw V, Saw VI, Saw 3D) join us on The Matthew Aaron Show this Wednesday (11/28) evening starting at 7pm PT.
Marcus & Patrick sit down with us to discuss their careers, why they work so well together and their new film THE COLLECTION, which Marcus also directed. Make sure to check out the film when it hits theaters nationwide on November 30th.
---
Show starts at 7pm PT (9pm CT / 10 pm ET). Subscribe for free and download the show on APPLE PODCASTS. You can also listen on the go on your Android/iPhone/iPad device via SPOTIFY.
---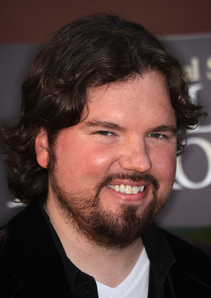 MARCUS DUNSTAN is an emerging filmmaker who has penned screenplays for a number of prominent genre films, including installments in the popular Saw and Feast franchises.
Dunstan was born in Boise, Idaho, and raised from the age of five in Macomb, Illinois. He met writing partner Patrick Melton while studying at the University of Iowa. The duo's first collaboration, Feast, was produced for season three of "Project Greenlight." The Feast films became a trilogy for Dimension.
Dunstan and Melton turned to more serious horror fare in their collaboration on the Saw franchise for Lionsgate. Melton and Dunstan co-wrote Saw IV, Saw V, Saw VI and Saw 3D for the studio. They also did an un-credited rewrite on another 3-D chiller, My Bloody Valentine.
Dunstan made his directorial debut with 2009's The Collector, the result of another creative collaboration with Melton. The film starred Josh Stewart, Andrea Roth and Juan Fernández.
The writing duo recently completed adapting their first novel, Blacklight, into a script for producer Michael De Luca. Summer 2013 sees the release of Guillermo Del Toro's Pacific Rim, on which Melton and Dunstan contributed a production polish for Warner Bros. They have also commenced writing the sci-fi adventure Rise for the studio and are adapting the popular video game "God of War" for Universal.
Currently, Dunstan spends every waking moment being grateful.
---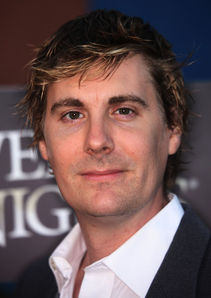 PATRICK MELTON is an accomplished screenwriter whose career is on a rapid upward trajectory. It was his involvement with the Saw franchise that first brought wide recognition to Melton and his co-writer Marcus Dunstan. They scripted Saw IV, Saw V, Saw VI and Saw 3D for a worldwide total of nearly $500 million in box-office receipts.
Most recently, Melton and Dunstan wrote horror films The Collector, directed by Dunstan and starring Josh Stewart, Andrea Roth and Juan Fernández, and Piranha 3DD, with Danielle Panabaker and David Koechner. They are currently working on God of War for Universal and a sci-fi epic called Rise, for Warner Bros.
Melton was born in Champaign, Illinois. He attended Evanston Township High School and graduated from the University of Iowa, where he met Marcus Dunstan. Melton also attended Loyola Marymount University in Los Angeles, where he received an M.F.A. in screenwriting.
In 2004, Melton and Dunstan won the "Project Greenlight" season-three competition. The series aired on Bravo and resulted in the film Feast. Two sequels followed.
Halloween 2011 marked the release of Melton and Dunstan's debut novel, Black Light, co-written with Stephen Romano. It was published by Little Brown imprint Mulholland Books.
The writing team has also performed un-credited work on Piranha, My Bloody Valentine and most recently Pacific Rim, which is being directed by Guillermo Del Toro.