Ep. 133 | Todd McFarlane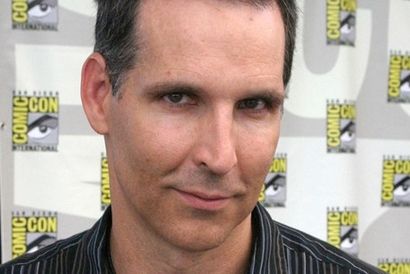 ---
Comic Book legend Todd McFarlane (Spawn, Image Comics, McFarlane Toys) ) join us on The Matthew Aaron Show this Thursday (11/29) evening starting at 6pm PT.
Todd will be joining us to discuss his career, where his love of comics came from and his new book The Art of Todd McFarlane: The Devil's in the Details which is in bookstores now.
---
Show starts at 6pm PT (8pm CT / 9pm ET). Subscribe for free and download the show on APPLE PODCASTS. You can also listen on the go on your Android/iPhone/iPad device via SPOTIFY.
---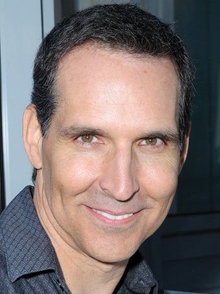 TODD MCFARLANE's road trip to creative autonomy began when he accepted an assignment penciling for Marvel/Epic Comics in March 1984. From there, he worked his way to the top of the talent roster before leaving Marvel to help found Image Comics with six other artists.
It was then that Todd introduced his own character, Spawn. The book's debut in 1992 sold an amazing 1.7 million copies, an unprecedented feat in independent comics. From there came a whirlwind of growth and expansion: more comics, action figures, film, animation and the Web.
In 1994, Todd founded McFarlane Toys, because he wanted to maintain maximum creative control over his Spawn character. Over the years, the company has become one of the largest, most renowned toy manufacturers in the world. In addition to Spawn, McFarlane Toys has produced figures from such properties as KISS, Shrek, X-Files, Austin Powers, Metal Gear Solid, Clive Barker, Akira, the Beatles, Army of Darkness, Jaws, Rob Zombie, Alien, Predator, AC/DC and dozens of others.
Todd still has a passion for sports - he grew up wanting to be a professional baseball player -- but the fact that McFarlane Toys currently has the official rights to produce action figures of professional football, baseball, hockey and basketball players helps scratch that itch. McFarlane also had a minority interest in the ownership of the Edmonton Oilers hockey club and owns the McFarlane Collection of home run baseballs from the 1998 Mark McGwire-Sammy Sosa race, including McGwire's $3 million #70 ball.
Today, McFarlane, his wife, Wanda, and their three children reside in Arizona, where Todd maintains a happily hectic balance between his family and all his interests (sports, film, comics, action figures).