Ep. 134 | Brad Bell & Nadine Velazquez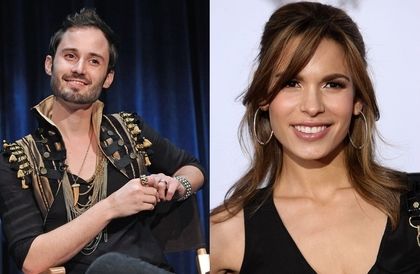 ---
Writer/Producer/Actor Brad Bell (Husbands) & Actress Nadine Velazquez (Flight, The League, My Name is Earl) join us on The Matthew Aaron Show as we broadcast LIVE this Wednesday (12/4) afternoon from The Parlor Hollywood in Los Angeles starting at 4pm PT.
Brad drops by to discuss his smash hit, Award winning web series HUSBANDS which he co-created, writes & stars in, as well as the recently launched comic book version based off the series.
---
Nadine stops in to discuss her career, her role in FLIGHT opposite Denzel Washington, the current season of the FX series THE LEAGUE, as well as her upcoming projects.
---
Show starts at 4pm PT (6pm CT / 7pm ET). If you are in the LA area drop on in The Parlor Hollywood and experience the show in person. If you can't make it out you can still subscribe and download the show for free on APPLE PODCASTS or stream the show on your Android/iPhone/iPad compliments of SPOTIFY.
---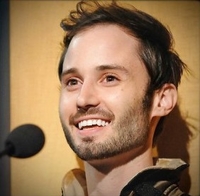 BRAD BELL is show-runner and star of Husbands, the newlywed sitcom which made history as the first show online to be honored by prestigious television institute The Paley Center. Husbands remains the only new media series featured by The New Yorker, in a rave review that hailed Bell as "the standout."
Bell has worked as a satirist and recording artist since 2008, performing on YouTube and iTunes as the online persona Cheeks, and building a dedicated fan base. In 2012, Bell became Consulting Producer for VH1′s Pop Up Video.
---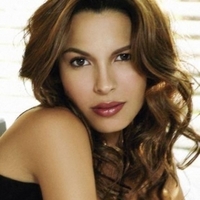 NADINE VELAZQUEZ captured our hearts as 'Catalina', the sexy hotel maid/stripper with a heart of gold, on the People's Choice winning NBC comedy series, MY NAME IS EARL, for which she received four Alma Award nominations in the Best Supporting Actress category.
This fall, moviegoers had a chance to see her dramatic side as she starred opposite Denzel Washington in the Robert Zemekis directed film FLIGHT, which hit theaters nationwide on November 2, 2012. Her future films are action thriller SNITCH, where she stars as 'Analisa', Dwayne "The Rock" Johnson's wife. Summit Entertainment will release the film on April 4, 2013. That will be followed by Lionsgate comedy AZTEC WARRIOR, where Nadine plays the romantic lead opposite Luiz Guzman.
Nadine continues to be a familiar face on television with recurring roles as sultry 'Sofia' on FX's hit comedy, THE LEAGUE and this past season as sweet Southerner 'Didi Ruano' on CW's HART OF DIXIE. Daily Variety singled out Velazquez as one of 'Ten Actors to Watch', and USA Today named her 'One of Five Rising Stars to Watch Closely.' She was additionally picked by Entertainment Weekly for their summer 'Must List,' and included in People En Espanol for its '50 Most Beautiful People.'
A Chicago native, Nadine currently resides in Los Angeles. She is an impassioned supporter of charities that protect the rights of disenfranchised youth.