Ep. 135 | Nick Searcy & Jim O'Heir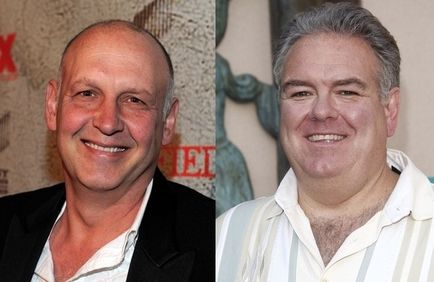 ---
Actors Nick Searcy (Justified, Moneyball, The Cast Away) & Jim O'Heir (Parks & Rec, The Mentalist, Parenthood) join us on The Matthew Aaron Show as we broadcast LIVE from Taste Chicago in Burbank, CA this Wednesday (12/12) afternoon starting at 4pm PT.
Our old pal Nick will be here to continue our conversation from last month, NICK SEARCY: ACTING SCHOOL, as well as to discuss to new season of JUSTIFIED.
---
Jim drops by to discuss his career, what it's like to play the lovable office punching bag Jerry Gergich on NBC's Emmy nominated PARKS & RECREATION, as well as some of his upcoming projects.
---
Show starts at 4pm PT (6pm CT / 7pm ET). Stop on by Taste Chicago and experience the show in person, otherwise you can subscribe for free and download the show on APPLE PODCASTS. You can also listen on the go on your Android/iPhone/iPad device via SPOTIFY.
---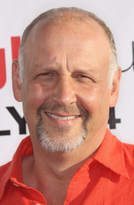 NICK SEARCY, a consistent presence in television and film for nearly 20 years, has starred in independent films as well as studio blockbusters, including The Ugly Truth, Blood Done Sign My Name, The Dead Girl, An American Crime, Runaway Jury, Cast Away, Head of State, and Fried Green Tomatoes, among others.
On television, he was a series regular on 7 Days, American Gothic, From the Earth to the Moon, Rodney, and last season's CW Sunday night drama, Easy Money. Searcy has guest starred on countless shows including, The Mentalist, Lie to Me, Without a Trace, The West Wing, CSI: Crime Scene Investigation, and NCIS. He also shocked horror fans in the features Deadly End (a.k.a. Neighborhood Watch), Timber Falls, and Cold Storage.
In the past year, he starred opposite Miley Cyrus in the Disney feature The Last Song, and the Sony/Columbia Pictures feature Moneyball with Brad Pitt.
---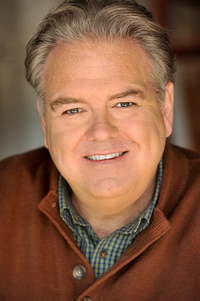 JIM O'HEIR, While mostly recognized for playing the office dingbat on another one of Greg Daniels' successful brainchildren, O'Heir's edible face has graced the small screen on a regular bases for the last 15 years. Credits include; "The Mentalist," "ER," "Friends," "The Drew Carey Show," "Ally McBeal," "Diagnosis Murder," "Malcolm in the Middle," Star Trek Voyager," "Just Shoot Me," and countless other critically acclaimed shows. It wasn't long before Comedy Central fell in love with Jim and gave him one of the leading roles in their original program "Strip Mall." Jim can also be seen alongside Steve Carell and Keira Knightley in Focus Features' "SEEKING A FRIEND FOR THE END OF THE WORLD."
As for life off screen, O'Heir stays busy with a potpourri mix of activities including; boating, international travel, poker and seizing as many opportunities as possible to cross paths with old Hollywood greats. He is also a self-proclaimed pet lover and supports various organizations that work to protect the well being of animals. While nobody will make your belly ache like Jim, you might not want to carpool with him, as he is very open about his appreciation for Barry Manilow and the occasional Broadway show tune. Other hobbies include cooking and watching games shows. Rest assure, he is Smarter than a 5th Grader.
Parks and Recreation is now filming its 5th season which currently airs Thursdays at 9:30 pm on NBC.
Jim resides in the Los Angeles area with his two dogs, Aspen and Rex.