Ep. 136 | Kevin Sorbo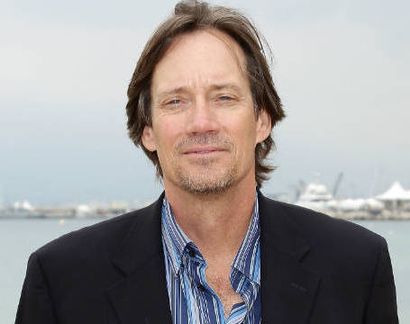 ---
Actor/Producer/Author Kevin Sorbo (Hercules, Andromeda, Soul Surfer) joins us on The Matthew Aaron Show this Wednesday (12/19) afternoon starting at 4pm PT.
Kevin joins us to discuss his career, upcoming projects and his new book TRUE STRENGTH: My Journey from Hercules to Mere Mortal and How Nearly Dying Saved My Life which chronicles the near fatal strokes he suffered and how he battled his way back.
---
Show starts at 4pm PT (6pm CT / 7pm ET). Subscribe for free and download the show on APPLE PODCASTS. You can also listen on the go on your Android/iPhone/iPad device via SPOTIFY.
---
KEVIN SORBO has enjoyed success on television for over 20 consecutive years, a feat rarely accomplished by an actor.
Sorbo quickly rose to stardom in the title role of the hit series, "Hercules, the Legendary Journeys". The immense popularity of the 5 initial 2-hour telefilms in 1993 resulted in the launch of a weekly series by 1994. The series not only became a breakout hit by becoming the number one first-run program in syndication, it also passed "Baywatch" as the most watched TV show in the world. The innovative action hour revitalized the entire action/adventure genre on television and fostered two spin-off series, "Xena, Warrior Princess", and "Young Hercules". Sorbo also directed two episodes of the show, and co-wrote one installment.
Following the success of "Hercules", Sorbo went on to star in the lead role of "Captain Dylan Hunt" in "Gene Roddenberry's, Andromeda". The series, based upon writings from the late "Star Trek" creator's archives, debuted as the number one hour show in first run syndication and held that spot throughout it's five year run from 2000-2005.
In 1997, Sorbo made his feature film debut in Universal Studio's "Kull, the Conqueror", a prequel to "Conan, the Barbarian". Other films include, "Walking Tall, the Payback", "Walking Tall, Lone Justice, "Last Chance Café", "Something Beneath", "Clipping Adam", "Never Cry Werewolf", "An American Carol" with David Zucker, "Meet the Spartans", "Lightning Strikes", "Tommy and the Cool Mule", "Prairie Fever", and "Avenging Angel" which aired the summer of 2007 and was the third highest rated movie in the history of the Hallmark Channel. Sorbo also starred in "Meet the Spartans" a spoof on "300" for New Regency and 20th Century Fox. "'Fire From Below", "Flesh Wounds", "Bitch Slap", "Paradox", "What If", "Abalar: Tales of an Ancient Empire", "Kings of Mykonos", and "Julia X" are all films being released in 2010. Films in preproduction and are scheduled to be shot in 2010 include, "Puzzle Vision", "The Illuminati", "Sleeping With the Lion", "Hunting Ground Earth", "Abel's Field", and "Beyond the Farthest Star".
Sorbo has guest starred on the hit shows "Just Shoot Me", "According to Jim", "Hope and Faith", "Two and a Half Men, "The Middleman", "Psych", and had recurring appearances on "Dharma and Greg", and on Fox's "The OC" in 2006-2007. He also appeared in the season one finale of the hit comedy series "Gary, Unmarried". In 2005, he signed an unprecedented development deal with ABC/Touchstone Television that resulted in the creation of "Bobby Cannon", a half-hour comedy pilot written by Barry Kemp of "Coach" and "Newhart" fame. "Wolf Canyon" is a new pilot comedy set for an early 2010 release. He will also be shooting a new one hour series, "The Handyman" written by Michael Sloane of "The Equalizer" fame. Sorbo also did the voice over work on two new video game releases - "The Conduit" and "God of War 3" where he worked with Rip Torn and Malcolm McDowell.
Sorbo, since 1997, is also spokesman for A World Fit For Kids, a non-profit organization that provides gang, drug, and dropout prevention to teens through mentoring programs. Working with over 12,000 children in the Los Angeles School District, World Fit has a 100% graduation rate in a school system that has a 54% drop out rate. The program was awarded the Gold Star from the California Governors office for being the best after school program in the state of California. Sorbo hosts a celebrity golf tournament in Las Vegas that raises money for his foundation as the program is now going nationwide. He was more recently named national spokesperson as successor to Arnold Schwarzenegger for The Afterschool Alliance, a nonprofit organization working to ensure that all children have access to safe, enriching afterschool programs.