Ep. 138 | Marlon Wayans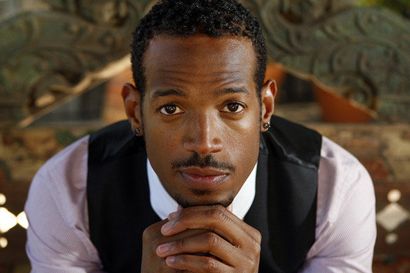 ---
Actor/Writer/Producer Marlon Wayans (A Haunted House, The Lady Killers, Scary Movie 1 & 2) joins us on The Matthew Aaron Show this Wednesday (1/16) afternoon starting at 4pm PT.
Marlon will be with us to discuss his career, his famous family and his new film A HAUNTED HOUSE which hit theaters last weekend and is currently the #2 movie in the country.
---
Show starts at 4pm PT (6pm CT / 7pm ET). Subscribe for free and download the show on APPLE PODCASTS. You can also listen on the go on your Android/iPhone/iPad device via SPOTIFY.
---
MARLON WAYANS graduated from the prestigious High School of Performing Arts in New York and Howard University's Film School. He is best known for getting his start in Hollywood as a cast member of the Emmy award winning comedy series, In Living Color. Marlon went on to create executive produce and star in The Wayans Bros on the WB.
Together with brothers, Keenen and Shawn Wayans, and producer Rick Alvarez, he formed the successful production company, Wayans Brothers Entertainment. Some notable credits include: The Ladykillers with Tom Hanks, directed by the Coen Brothers; the record breaking Scary Movie and Scary Movie 2, Little Man, White Chicks, Norbit, Behind the Smile and Paramount comedy Dance Flick. Marlon's compelling dramatic performance as drug addict in Darren Aronofsky's Requiem for a Dream proved he could do more than comedy. Most recently, Marlon was seen starring in the Paramount box office smash, G.I. Joe: The Rise of Cobra with Channing Tatum.
Projects in development include: Super Bad James Dynomite, based on his comic book series of the same name; Pretty Ugly with DreamWorks, The Year of Living Biblically, and an animated series for TBS entitled The Black Family based on the illustrations of Todd Goldman to be written by Ali Leroi (Everybody Hates Chris, Are We There Yet).
Next, he will be seen portraying the title role in Sony Pictures, Richard Pryor: Is It Something I Said? Produced by Sandler and Chris Rock. Marlon will also star in the upcoming Harmony Korine film Twinkle, Twinkle.
Marlon continues to publish books under the 101 Ways title including 101 Ways to Know You're a Golddigger, 101 Ways You Know It's Time to Get Out Of Your Mama's House and 101 Ways to Know You're Having a Ghetto Christmas as well as the children's series Boo Crew which stemmed from the animated series the Wayans' created for Nickelodeon.
Marlon Wayans resides in Los Angeles.