Ep. 139 | Vinessa Shaw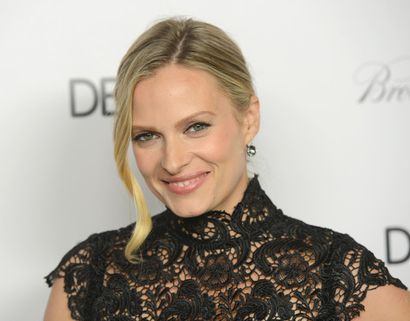 ---
Actress Vinessa Shaw (Side Effects, 3:10 to Yuma, The Hills Have Eyes) joins us on The Matthew Aaron Show as we broadcast LIVE from Taste Chicago in Burbank, CA this Wednesday (2/6) afternoon starting at 4pm PT.
Vinessa will be stopping by to discuss her career as well as her role opposite Jude Law in director Steven Soderbergh's new film SIDE EFFECTS which hits theaters nationwide this Friday.
---
Show starts at 4pm PT (6pm CT / 7pm ET). Stop on by Taste Chicago and experience the show in person, otherwise you can subscribe for free and download the show on APPLE PODCASTS. You can also listen on the go on your Android/iPhone/iPad device via SPOTIFY.
---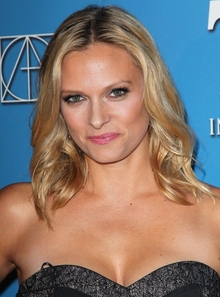 VINESSA SHAW has established herself in Hollywood as one of the industry's more versatile breakthrough female talents. She shines in every role she takes with a remarkable combination of keen skill and stunning beauty.
In addition to a recurring role on the hit CBS show "Vegas" opposite Dennis Quaid, Shaw can next be seen in Steven Soderbergh's crime drama Side Effects alongside Jude Law, Channing Tatum, and Rooney Mara. The film centers around a woman who turns to prescription medication as a way of handling her anxiety about her husband's impending release from prison. Open Road Films will release the thriller on February 8, 2013.
Shaw is currently filming director/screenwriter Tristan Patterson's crime drama biopic Electric Slide with Jim Sturgess, Chloë Sevigny, and Isabel Lucas. The film, set in the 1980's, is based on the true story of a Los Angeles furniture store owner named Dodson (Sturgess), who robs a bank to impress his new girlfriend. The handsome and charismatic Dodson went on to rob 72 more banks in just a matter of months, and earned himself the nickname "The Gentleman Bandit" after often charming bank tellers into emptying their cash draws.
Most recently, Shaw starred in Big Miracle opposite Drew Barrymore and John Krasinski. The film, which is based on a true story, follows a Greenpeace activist and a news anchor in Alaska on a campaign to save a family of gray whales. In 2009, Shaw starred alongside Gwyneth Paltrow, and Joaquin Phoenix in the romantic drama Two Lovers, which is released February 13, 2009. The film, directed by James Gray, debuted during the Cannes Film Festival, and was a nominee for the prestigious Palm d'Or prize. The film follows a New York City bachelor (Phoenix) as his heart struggles between two women- the woman approved by his family and friends, and his volatile and seductive new neighbor. In 2008, Shaw also starred in the acclaimed indie drama, Garden Party. A working child actress for many years, Shaw's breakthrough role came under the direction of legendary director, Stanley Kubrick, when she played affable prostitute Domino' in Eyes Wide Shut. Most notably, Shaw took a shining turn in the successful western drama 3:10 to Yuma, co-starring Christian Bale and Russell Crowe. Shaw, along with her co-stars, was nominated for a Screen Actors Guild Award for Outstanding Performance by a Cast in a Motion Picture in 2007 for her work on the film.
In 1991, Shaw made her TV acting debut in the NBC TV-movie Long Road Home and hit the big screen the following year with a featured role in the comedy Ladybugs, co-starring Rodney Dangerfield and Jonathan Brandis. That same year, Shaw had a recurring role as the love interest of the title teen, played by Tobey Maguire, on Fox's acclaimed but short-lived comedy Great Scott! Shaw also starred alongside Bette Midler, Sarah Jessica Parker, and Thora Birch in the supernatural children's comedy Hocus Pocus. Additional childhood credits include Coyote Summer, Wayward Son, and the quirky independent L.A. Without a Map.
After her breakout in Eyes Wide Shut, Shaw co-starred in the Kathryn Bigelow feature Weight of Water, alongside Sean Penn and Sarah Polley. In 2000, Shaw took a starring role in the NBC miniseries The '70s, playing a suburban girl who pursues a life of activism when she is done wrong by her conservative boyfriend and is turned on to the feminist movement. Starring opposite Amy Smart, Shaw reached her largest audience with her solid turn in the highly-rated miniseries. Shaw most recently starred in 40 Days and 40 Nights opposite Josh Hartnett, in Woody Allen's Melinda and Melinda with Will Ferrell, and in the horror spectacular The Hills Have Eyes.
As a child, Shaw made her singing debut alongside musician, Peter Alsop, with whom she recorded and toured as a part of the Karamazoff Brothers Circus. Shaw has appeared on the covers of Seventeen and British Vogue.