Ep. 142 | Corey Stoll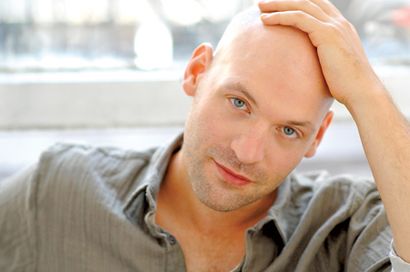 ---
Actor Corey Stoll (House of Cards, Midnight in Paris, The Bourne Legacy) joins us on The Matthew Aaron Show this Tuesday (2/26) afternoon starting at 4pm PT.
Corey will be joining us to discuss his career, his role on the groundbreaking Netflix series HOUSE OF CARDS, as well as his upcoming projects.
---
Show starts at 4pm PT (6pm CT / 7pm ET). Subscribe for free and download the show on APPLE PODCASTS. You can also listen on the go on your Android/iPhone/iPad device via SPOTIFY.
---
COREY STOLL is an American stage and screen actor. He received a Drama Desk Award nomination as Outstanding Featured Actor in a Play for Intimate Apparel, opposite Tony winner and Oscar nominee Viola Davis.
Stoll was born on the Upper West Side of New York City, New York. He was raised Jewish. He graduated from Oberlin College in 1998, and from New York University's Graduate Acting Program at the Tisch School of the Arts in 2003. He studied drama at Long Lake Camp For The Arts from 1988 through 1992.
He has appeared in several films, including North Country, Lucky Number Slevin, the TV movie A Girl Like Me: The Gwen Araujo Story, Brief Interviews with Hideous Men, and Push. In 2010, he appeared in Helena from the Wedding and Salt. He also had a guest appearance on the "Sacrifice" episode of Numb3rs. Stoll starred as LAPD Detective Tomas "TJ" Jaruszalski on the NBC police drama Law & Order: LA.
Stoll played Ernest Hemingway in Woody Allen's 2011 film Midnight in Paris for which he received an Independent Spirit Award nomination. Stoll, who is mostly bald, wore a custom wig for the role.
Currently he can be seen as the character Peter Russo on the Netflix original series "House of Cards."