Ep. 144 | Tim Matheson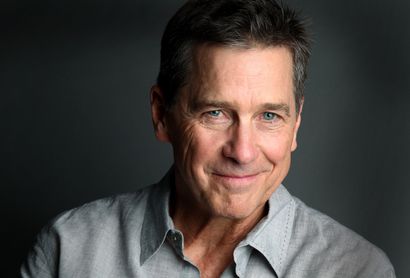 ---
Two-Time Emmy Nominated Actor Tim Matheson (Animal House, The West Wing, Black Sheep) joins us on The Matthew Aaron Show Wednesday (3/20) afternoon as we broadcast LIVE from Taste Chicago in Burbank, CA starting at 4pm PT.
Tim will be joining us to discuss his career, his current role as Dr. Brick Breelan on the CW series HART OF DIXIE, his second career behind the camera as a highly sought after TV director,  as well as upcoming projects.
---
Show starts at 4pm PT (6pm CT / 7pm ET). Stop on by Taste Chicago and experience the show in person, otherwise you can subscribe for free and download the show on APPLE PODCASTS. You can also listen on the go on your Android/iPhone/iPad device via SPOTIFY.
---
TIM MATHESON, Having entertained audiences over the last 40 years, is a luminary in the business with a mile-long actor/director/producer resume and classic pop-culture projects under his belt such as the audience fan-favorite comedy Animal House. Matheson currently stars as 'Dr. Brick Breeland' in The CW series, Hart of Dixie, opposite Rachel Bilson.
In addition to acting, Matheson has made a career of directing an array of projects, especially well known for his work on episodes of some of television's most prevalent shows including but not limited to The West Wing, Burn Notice, Criminal Minds, Without a Trace, Cold Case, Numbers, Drop Dead Diva, Suits, Eureka, White Collar, numerous Television Movies, and of course Hart of Dixie of which he helms the upcoming second season premiere with more planned for this year. He directed the pilots for Covert Affairs (USA Network) and The Good Guys (Fox TV) as well.
Matheson has also lent his voice to many animated characters over the years with the voice of 'Jonny Quest' in the popular Jonny Quest series (1964-65) among his credits.  Feature film acting credits include To Be Or Not To Be, Fletch, Black Sheep, A Very Brady Sequel, The Story of Us and National Lampoon's Van Wilder opposite Ryan Reynolds among others.
He was born in Glendale, CA and currently resides in Los Angeles.