Ep. 145 | Adam Leon & Dan Dobi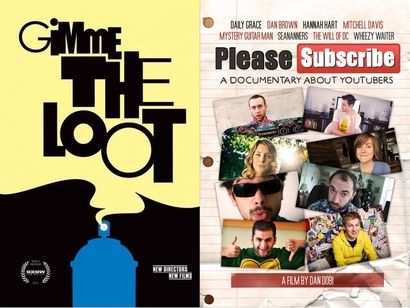 ---
Award winning Writer/Director Adam Leon (Gimme the Loot) & Director Dan Dobi (Please Subscribe: A Documentary on YouTubers) join us on The Matthew Aaron Show this Wednesday (3/27) as we broadcast LIVE from Taste Chicago in Burbank starting at 4pm PT.
Adam will be joining us to discuss his much buzzed about debut feature film GIMME THE LOOT which won big at last years SXSW. The film opens in select theaters in NY & LA and will be available on Video-On-Demand starting this Friday.
---
Dan drops by to talk about his documentary PLEASE SUBSCRIBE which takes an in depth, exclusive and intimate look into the lives of well known Youtube personalities.
"Please Subscribe" is currently available for download and purchase on www.chill.com.
---
Show starts at 4pm PT (6pm CT / 7pm ET). Stop on by Taste Chicago and experience the show in person, otherwise you can subscribe for free and download the show on APPLE PODCASTS. You can also listen on the go on your Android/iPhone/iPad device via SPOTIFY.
---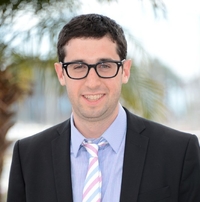 ADAM LEON was born and raised in NYC. Since graduating from the University of Pennsylvania he has worked extensively in the New York film industry. Along with independently directing his own short films and music videos, he worked in association with the All Rites Reserved and Rough Cut production companies in various positions including writer, director, production coordinator etc, on film and video projects ranging from advertisements for companies including Nike, to award winning shorts, and several music videos.
Adam was an assistant for Woody Allen on set and in post-production for two years. Additionally, he has held positions at the Tribeca Film Festival as a Filmmaker Coordinator at the New York Film Festival, where as Production Manager he coordinated the Festival and supervised other special events, and The Jacob Burns Film Center, where he serves as a programmer, selecting films and creating series in addition to booking high level guests.
Under the alias SkinnySlim, he was a founder of the BadmintonStamps collective, whose members continue to thrive in the fine art, photography, film and music fields, and are best known for their "Found Your Stuff" street art project.
His most recent short, Killer, premiered at The Museum of Modern Art and Lincoln Center as part of their New Directors/New Films festival. It went on to play at over twenty festivals around the world, including in San Francisco, London, Woodstock, Los Angeles, and Nantucket, where, along with the Oscar winning feature The Hurt Locker and Oscar winning documentary The Cove, it won the award for outstanding film.
Gimme the Loot is Adam's debut feature film.
---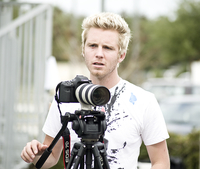 DAN DOBI has jumped across both traditional and alternative media, leading a double life that's positioned him as a highly regarded pop culture influencer. His current project is as the director/producer of PLEASE SUBSCRIBE — a feature length documentary made in four months about the phenomenon behind some of the top personalities on YouTube, initiated by his own foray as a YouTube content creator and distributor — and made with just over $12,000 raised through Kickstarter.
If that isn't enough, Dobi began his professional career as a well-respected music video director who has worked with such artists as Jason Mraz, Paramore, P-Diddy, Soulja Boy, Ice Cube, Lil Wayne, Busta Rhymes and Gym Class Heroes, to name a few.  
He's also a skilled editor and has applied his talents to corporations such as Adidas, Levi's and Nike. That's quite a track record from a guy who moved to Los Angeles just seven years ago from Fairfield, Connecticut.
Since the age of 11, when he held his first video camera, Dobi has chronicled his life and those around him.  However, it wasn't until a few years ago that he entered the fold of the YouTube generation where he started creating web series content, both on camera and behind the scenes for others, generating nearly four million video views.
By Dobi's own account, friends and family were very skeptical, telling him that YouTube was a fad and that it couldn't become a career.  Meanwhile, Dobi became friends with many of the YouTube personalities and decided he needed to reveal how members of this online community worked — that real careers and money could he made, no matter how untraditional it seemed — and the roots of PLEASE SUBSCRIBE were planted.
While getting PLEASE SUBSCRIBE distributed and seen by as many eyes as possible is his first and foremost priority, he is also busy developing numerous other film ideas, including directing a project for Google at the new YouTube creator space.
Dobi continues to have his hand on the pulse of the film business and is exploring is out of the box artistic approach to entertain and enlighten audiences of his generation in his many pursuits.  PLEASE SUBSCRIBE is also making industry executives aware of the unprecedented artist.