Ep. 146 | P.J. Hogan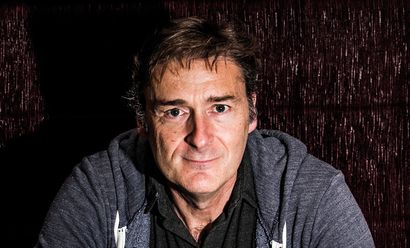 ---
Aussie Writer/Director P.J. Hogan (Mental, My Best Friend's Wedding, Muriel's Wedding...) joins us on The Matthew Aaron Show this Wednesday (4/3) afternoon starting at 4pm PT.
P.J. will be with us to discuss his career and his new film MENTAL starring Toni Collette, Leiv Schreiber & Anthony LaPaglia which was a hit in his home Country of Australia and now makes it's way to our neck of the woods.
---
Show starts at 4pm PT (6pm CT / 7pm ET). Subscribe for free and download the show on APPLE PODCASTS. You can also listen on the go on your Android/iPhone/iPad device via SPOTIFY.
---
P.J. HOGAN graduated from the Australian Film, Television and Radio School, where he wrote, directed and edited the short film Getting Wet. It went on to win two Australian Film Institute awards including Best Short Fiction. In 1986, he directed and co-wrote The Humpty Dumpty Man, a film for television. In 1991, he was second unit director and script editor on the acclaimed feature film, Proof, directed by his wife Jocelyn Moorhouse. Hogan directed the "Sloth" episode of Seven Deadly Sins for Australian Broadcasting Corporation Television.
He made his motion picture directorial debut with Muriel's Wedding in 1994, which he also wrote. When Muriel's Wedding premiered at the Cannes Film Festival's Director's Fortnight in 1994, it received a standing ovation. It dominated the Australian Film Institute Awards with 11 nominations, including Best Achievement in Direction. It won AFI awards for Best Film, Best Actress, Best Supporting Actress and Best Achievement in Sound.
In 1996, PJ followed his success with My Best Friend's Wedding starring Julia Roberts and Rupert Everett, which was the highest grossing comedy ever at that time. PJ's next project was Unconditional Love, which he co-wrote and directed in 2001. In 2003, PJ directed a live-action version of Peter Pan. PJ directed his latest film, Confessions of a Shopaholic in 2009.