Ep. 148 | Lauren Miller & Juddy Talt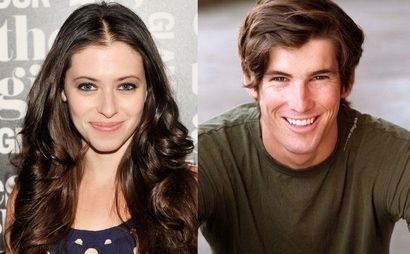 ---
Writer/Actress Lauren Miller (For a Good Time Call, 50/50, Superbad) & Writer/Actor Juddy Talt (Language of a Broken Hart) joins us on The Matthew Aaron Show this Wednesday (4/24) as we broadcast LIVE from Taste Chicago in Burbank starting at 4pm PT.
Lauren will be with us to discuss the upcoming charity event HILARITY FOR CHARITY being put on by herself and her husband Seth Rogen on the evening of April 25th.  This one-of-a-kind event  to  benefit  the  Alzheimer's   Association,  is designed to humorously raises awareness amongst a younger generation of people about Alzheimer's . Lauren' s mother was diagnosed with the disease at the age of 40 and they have been involved with the Alzheimer's Association for several years to change the stigma of the disease as "not just an old person's disease" as 1 in 10 people diagnosed with the devastating illness is younger than 65.
What makes this annual event so great is that it's very much an "Anti- Gala" produced like a variety show with comedic routines, food trucks, performances and whole tons of awesomeness to bring attention to an important cause in a very accessible way. Expect appearances by Kevin Hart, Mindy Kaling, Seth Rogen and many more.
This event is open to the public but is sold out, however you can still help out, click the banner at the top of our web page and make a donation, all money goes to the Alzheimer's Association.
---
Juddy then drops by to discuss his new Indie film LANGUAGE OF A BROKEN HEART, A film in which he wrote and stars in along side Oscar Nunez ("The Office," "The Proposal"), Kate French ("One Tree Hill, "The L Word"), and veteran actress Julie White ("Go On," "Transformers.")
The film is currently playing in select theaters in NY & LA and recently expanded to Texas, Colorado, Chicago and Washington D.C.
---
Show starts at 4pm PT (6pm CT / 7pm ET). Stop on by Taste Chicago and experience the show in person, otherwise you can subscribe for free and download the show on APPLE PODCASTS. You can also listen on the go on your Android/iPhone/iPad device via SPOTIFY.
---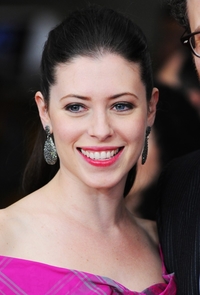 LAUREN MILLER, a Long Island native, moved to Lakeland, Florida when she was 8 years old. After graduating from the Harrison Center for the Performing and Visual Arts High School with a concentration in Visual Arts, she moved to New York City to study fashion design at the Fashion Institute of Technology. While getting her Associates Degree at FIT, Lauren began her acting career.
Leaving her sewing machine behind, she earned a Bachelor's Degree from the film school at Florida State University, where she wrote and directed four short films, two of which played at film festivals around the country; and produced, edited, production-designed, and crewed on over 50 other short films.
After graduation, she moved to Los Angeles and worked as an assistant to Academy Award-winning producer Steve Starkey. Making the decision to focus on writing and acting, she had small parts in such movies as Greg Mottola's Superbad, Jody Hill's Observe and Report, and Jonathan Levine's 50/50; and earned a "New Writer's Deal" at the (now-defunct) Fox Atomic motion picture arm, and wrote two (unproduced) feature scripts for the studio.
The 2012 film "For a Good Time, Call" marks her feature producing debut, after producing several short films, and is her first feature script to be produced. She also stars in the film.
On October 2, 2011 Lauren married fellow actor, writer, producer Seth Rogen. The two currently live in Los Angeles.
---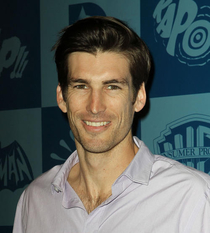 JUDDY TALT was raised in the greater Los Angeles area. From childhood he dreamed of writing and producing his own material. He grew up adoring films by Woody Allen, James L. Brookes and Cameron Crowe. These filmmakers have a unifying ability to make comedic films with a lot of heart. He started on stage at 12 years old. This small school performance captured his attention. He knew where he was headed with his life.
Juddy was raised by two loving parents with relentless encouragement to never stop writing, creating and performing. He attended the University of Southern California where he split time away from class working as a model, going to auditions and studying at the Groundlings Improv School. He was quickly hip pocketed by WME and was hired by a production company for an open writing assignment. After graduating from USC and being dumped by his girlfriend, Juddy finished his second script, "Language of a Broken Heart" and made the rounds looking for funds to make the film. Many of the aspects of the film are semi-autobiographical. As they always say, "the best way to get over a girl is to turn her into literature." But for Juddy, the script was inspired by a lot of failed relationships he had heard about and of course experienced. Juddy has found a way to make a story that we can all relate too. There is certainly a language we speak when we are left with a broken heart. "Language of a Broken Heart" marks his first starring role in a feature film. Although, a recent review referred to him as a "cyborg of Ashton Kutcher and Ethan Hawke", he is definitely one of a kind.
Juddy currently lives in Venice beach where he can surf, write, play beach volleyball and hang out with his friends. In addition, he enjoys going to Montana with his father and brother to fly fish some of the best streams in the nation.