Ep. 149 | Jim Piddock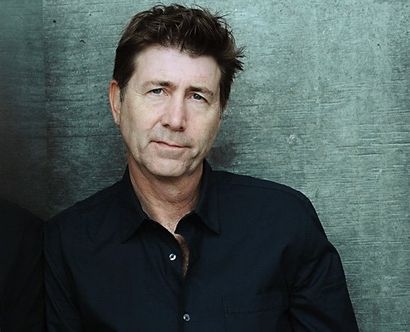 ---
Actor/Writer/Producer Jim Piddock (Family Tree, A Mighty Wind, Best in Show) joins us on The Matthew Aaron Show this Wednesday (5/8) as we broadcast LIVE from Taste Chicago in Burbank starting at 4pm PT.
Jim drops by to discuss his career as well as his new TV series FAMILY TREE, which he created and appears in along side Christopher Guest, Chris O'Dowd & Ed Begley Jr. The series premieres on HBO May 12th.
---
Show starts at 4pm PT (6pm CT / 7pm ET). Stop on by Taste Chicago and experience the show in person, otherwise you can subscribe for free and download the show on APPLE PODCASTS. You can also listen on the go on your Android/iPhone/iPad device via SPOTIFY.
---
JIM PIDDOCK is an actor, writer, and producer, who began his career on the stage in England, before emigrating to the U.S. in his early twenties. He made his theatrical debut in the U.S. in "The Boy's Own Story", a one-man show about a soccer goalkeeper, at the Julian Theatre in San Francisco. The show was an instant success with critics and audiences, winning Piddock the Bay Area Critics' Best Actor Award. The show was then produced Off-Broadway and he quickly gained the attention of the New York theatre scene. That same year (1982), he was cast in Noel Coward's "Present Laughter" by George C. Scott, who directed/starred in the revival, which also featured Nathan Lane, Christine Lahti, Dana Ivey, and Kate Burton. The show was a big hit on Broadway and Piddock soon found himself appearing in a string of Broadway and Off-Broadway shows, including the original US production of "Noises Off", "The Knack" at the Roundabout Theatre, and "Make and Break" with Peter Falk at the Kennedy Center. After replacing Frank Langella in "Design For Living" at the Circle-In-The-Square theatre, he moved to Los Angeles and has since appeared in a long succession of tv shows, such as "The Tracey Ullman Show", "Coach", "Max Headroom", "The Twilight Zone", "Murder She Wrote", "Mad About You", "Angel", "ER", "Friends", "Crossing Jordan", "The Drew Carey Show", "Lost", "Monk", "Without A Trace", "Dollhouse", "Chuck", and "Party Down" . He has also starred in several notable tv movies and mini-series, like "From The Earth To The Moon", "A Mom For Christmas", "She Creature" on HBO, and "The Women Of Windsor".
He appeared in his first movie in the top-grossing film of 1989, "Lethal Weapon 2", in which one of his lines, "But...you're black" in answer to Danny Glover's request to emigrate to South Africa, became a catchphrase for the film. Other feature film roles soon followed, including notable appearances in "Independence Day", "Traces Of Red", "Multiplicity", "Burn Hollywood Burn", "Austin Powers 3", "A Different Loyalty", "Love For Rent", "See This Movie", "Love For Rent", "The Prestige", "Epic Movie", "Who's Your Caddy?", "The Seeker: The Dark Is Rising", "Meet The Spartans", and "The Golden Door". But it is probably his memorable performances in the improvised Christopher Guest comedies "Best In Show" (as the Dog Show commentator with Fred Willard), "A Mighty Wind", and "For Your Consideration" that he has gained the most attention as an impeccable, chameleon character actor, who is barely recognizable from role to role. In Summer 2009, he returned to London to shoot the new Woody Allen film "You Will Meet A Tall Dark Stranger", and the Judd Apatow-produced "Get Him To The Greek", with Russell Brand and Jonah Hill.
As a voice actor, he is most notable for providing the voice of Major Zero in the English version of the video game Metal Gear Solid 3: Snake Eater, Bolero the Bull in the movie "Garfield 2", and the fictional artistic director of Forever Young Films, Kenneth Loring, doing the hilarious commentary in the directors' cut of the Coen Brothers' "Blood Simple".
In 1990, he also began another career as a screenplay writer, selling his first spec script, co-written with Margaret Oberman, for a mid six-figure sum. Since then, he has pursued multiple careers as an actor, writer, and producer, having had a diverse collection of films made, crossing all genres, such as "Traces Of Red" (Samuel Goldwyn Company), "One Good Turn", "A Different Loyalty" (starring Rupert Everett and Sharon Stone), New Line's "The Man" (starring Samuel Jackson and Eugene Levy), and "The Tooth Fairy" (which he also executive produced) for Fox, starring Dwayne Johnson, Ashley Judd, Billy Crystal, Steven Merchant, and Julie Andrews, which will have a wide theatrical release on January 22, 2010. He also created, wrote and produced the BBC series "Too Much Sun", starring Mark Addy, Alex Jennings, and Lee Majors.