Ep. 15 | Jennifer Candy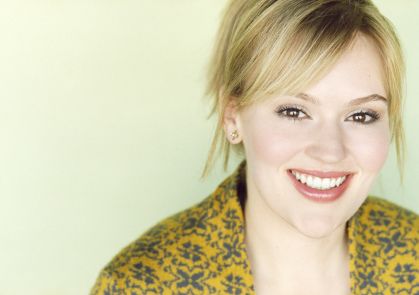 ---
Actress/Writer/Director Jennifer Candy (According to Jim, The Defenders, Camp Candy...) joins us on The Matthew Aaron Show LIVE this Thursday (6/30 evening starting at 8:30pm CT.
Jennifer will be with us to discuss her career in comedy and following in the footsteps of her legendary father, the late great John Candy.
---
Show starts at 8:30pm CT (6:30pm PT / 9:30pm ET). Subscribe for free and download the show on APPLE PODCASTS. You can also listen on the go on your Android/iPhone/iPad device via SPOTIFY.
---
JENNIFER CANDY doesn't really live in Melonville or Leutonia, or go to Camp Candy … or really know Harry the guy with a snake on his face, Yosh or Stan Schmenge, although she does love to celebrate the feast of "Falutniks" and "the exchanging of the socks" just like them.
Jennifer was born in Toronto,Canada on February 3rd.  She spent most of her growing up  in Los Angeles,California with summer vacations to their family farm  just North of Toronto.  She attended Loyola Marymount University, and graduated as a Theatre Arts Major.  After that she moved to Chicago to work and study at Second City Chicago. It took only two winters  when she decided to move back to Sunny California. From this point Jennifer really start to build her acting resume.  Working on shows like Mad Tv,According to Jim and The Defenders.  She has played with  multiple sketch groups like Double Down.  She has also been in  a few documentaries about her father , the late great John Candy. Double Blue was her favorite piece about her father. She currently is studying with the great Bill Howey and his wife Carla. She also is keeping her improv skills sharp at the Second City  Hollywood. She also is the host of COUCH CANDY, Jen chats with some of her crazy "aunts and uncles"about comedy,life,and their favorite candy! Acting is her passion and is in her blood, She is so fortunate and happy that she is able to do this for a living.