Ep. 153 | Marc Evan Jackson & David Rodriguez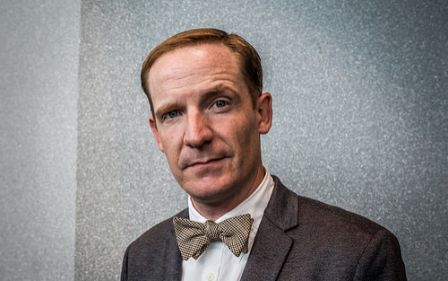 ---
Comedian/Actor Marc Evan Jackson (The Kings of Summer, Drones, Suit Up...) & Writer/Director David Rodriguez (Last I Heard, American Bully, Push...) join us on The Matthew Aaron Show Wednesday (6/12) as we broadcast LIVE from **Taste Chicagoin Burbank starting at 4pm PT.
Marc will be with us to discuss his role in the film THE KINGS OF SUMMER, which premiered to rave reviews at the Sundance Film Festival and is currently playing in select theaters across the country.
---
David joins us to discuss his career and his new film LAST I HEARD, which stars Paul Sorvino, Michael Rappaport & Chazz Palminteri.
---
Show starts at 4pm PT (6pm CT / 7pm ET). Stop on by Taste Chicago and experience the show in person, otherwise you can subscribe for free and download the show on APPLE PODCASTS. You can also listen on the go on your Android/iPhone/iPad device via SPOTIFY.
---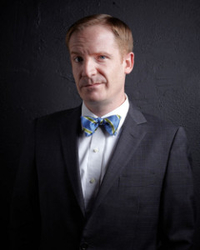 MARC EVAN JACKSON is an enormously interesting person. After graduating with a degree in Philosophy from Calvin College and a couple years sailing aboard schooners in Maine, Marc worked as an on-air host for National Public Radio affiliate stations in Michigan before joining the Second City's resident company in Detroit as Musical Director and Stage Actor before moving to The Second City in Hollywood as Improv Instructor /Director.
Marc voiced the title character in the 2011 Sundance Film Festival Grand Jury Award-winning "Brick Nova x's Diary" and acted in 2013 Sundance Film Festival Official Selection Film, "Toy's House" along-side Alison Brie, Nick Offerman, & Megan Mullally. Now titled, "The Kings of Summer", this film has a nationwide release date of May 31, 2013.
He also plays "Sparks Nevada, Marshal on Mars" (a sci-fi western set in Mars) in the nationally acclaimed old-time radio show "The Thrilling Adventure Hour" which is a stage production performed monthly at Largo at the Coronet in Hollywood, CA. The Thrilling Adventure Hour is also syndicated in a weekly podcast on iTunes via the Nerdist Network Film and television credits include: "Transformers: Revenge of the Fallen", Broken Lizard's "The Slammin' Salmon," "Funny or Die Presents" on HBO, "Psych" on the USA Network, "Last Comic Standing" "Key & Peele," and "Reno 911!" on Comedy Central, "Happy Endings" and "According to Jim" on ABC, "Scare Tactics" on NBC/Universal's SyFy Channel.
Marc Evan Jackson was cast as the lead, Jim Dunnigan, in "Suit Up" produced by Fox Digital Studio in association with DIRECT TV. This digital comedy follows a crisis guru, Dunnigan, as he pilots a college athletic department on the brink. Yahoo! Screen launched this eight-episode digital series in September 2012 and CRACKLE in November 2012. Since January 2013, "Suit Up" has been broadcasted on DIREC TV's Audience Network. The broadcast series included bonus content, such as behind the scenes features and outtakes.
Marc, an actor, improviser, musician, writer and voice-over talent, lives in Los Angeles with his (current) wife Beth, a cat veterinarian.
---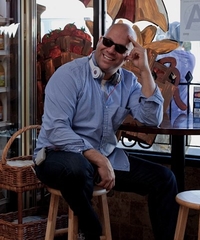 DAVID RODRIGUEZ, the youngest of four siblings was born in the New York City to Milagros, a pre-school nutritionist and David Rodriguez Sr., a Korean War veteran and plastics engineer. Shortly thereafter, his family moved to Long Island and unlike most young men in his new neighborhood, David spent his formative years at the historic New York Military Academy graduating in 1988.
Fast forward…
After living the suburban grown-up life for nearly 10 years, in 2003, David took the leap to pursue his life long dream of becoming a filmmaker and in the fall of 2004, he began directing his first feature film, PUSH. The film was released theatrically in Los Angeles in August 2006.
 
In 2007, David was moved by our countries post 9/11 media proliferation and in 2008, he co-wrote and directed the acclaimed and disturbing feature film, AMERICAN BULLY (f.k.a. Anytown). The film won several awards and garnered positive credible reviews with one from Variety comparing the film to some of Michael Haneke's more grueling and tense films. AMERICAN BULLY is now available on DVD nationwide.
In late 2010, after much encouragement from working network television writer's and directors, David wrote and directed his first TV pilot presentation and dramatic law enforcement project, THE BLUE WALL, starring Carlos Bernard, Paul Ben-Victor, Otto Sanchez and Hassan Johnson. The project was Executive Produced by veteran television director / executive producer, Deran Sarafian.
In 2012, David wrote, produced and directed LAST I HEARD, his third feature film. The screenplay tells the story of a New York mafia capo and his inability to function in today's society after serving 20 plus years in prison. Principal photography took place in Queens, NY and the film enjoyed genuine and heart-felt performances from every member of its distinguished cast which includes, Paul Sorvino, Renee Props, Michael Rapaport and Chazz Palminteri, to name only part of this talented and dedicated ensemble.
David continues to stay busy developing original feature film and television content.  He lives in Los Angeles and has been a member of the Director's Guild of America since 2010.