Ep. 158 | Brian Dietzen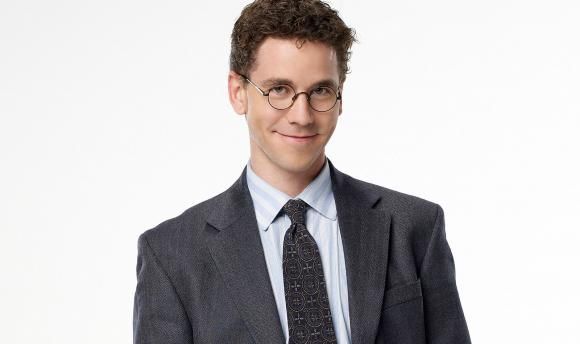 ---
Actor Brian Dietzen (NCIS, Congratulations...) joins us on The Matthew Aaron Show this Monday (7/15) as we broadcast LIVE from Taste Chicago in Burbank starting at 4pm PT.
Brian will be joining us to discuss his career, the upcoming 11th season of NCIS and his new film CONGRATULATIONS, which he wrote and stars in. "Congratulations" will be available for download on iTunes July 30th.
---
Show starts at 4pm PT (6pm CT / 7pm ET). Stop on by Taste Chicago and experience the show in person, otherwise you can subscribe for free and download the show on APPLE PODCASTS. You can also listen on the go on your Android/iPhone/iPad device via SPOTIFY.
---
BRIAN DIETZEN is just a nice guy. Having grown up in Colorado, he is not your typical actor. He enjoys his role on the huge hit series NCIS playing the role of Jimmy Palmer, the eccentric autopsy assistant to Dr. Mallard. Brian was excited when he was asked to guest star on one episode and now eight years later, he remains an integral part of NCIS crime fighting team. But that is not the half of it.
Brian is also proud to be a filmmaker having just written, produced and starred in his latest feature film, CONGRATULATIONS. He and his writing partner Abby Miller wrote the movie in 15 months. The film's financing came from a producer that Dietzen had previously worked with on the independent feature, KAROKEMAN. She became a huge fan and was so impressed with the script that she decided to invest in the movie.  Having gone from screenplay editing in a mere 19 months and with the film currently in post production, Brian is already writing on other projects and continues to fulfill his passion as a filmmaker.
Brian started acting when he was just 8 playing an evil elf in a Christmas play and from his first appearance on stage no one was going to stop him. He attended Niwot High School in Boulder and starred in several classical plays before going to the University of Colorado to earn a BFA in their prestigious acting program.  Starring in the critically acclaimed productions including WAITING FOR GODOT, EQUIS, DEATH AND THE MAIDEN and ALL MY SONS, to name a few, he then landed the regional premiere of ABINGDON SQUARE. Simultaneously doing several commercials, Dietzen joined the Colorado Shakespeare Festival performing in HENRY IV, HENRY V and JULIUS CAESAR.
Brian eventually moved to Hollywood and without a SAG card or an agent, was called into Patrick Rush's office for the WB series MY GUIDE TO BECOMING A ROCKSTAR,  produced by John Riggi of WILL AND GRACE and 30 ROCK fame. From there, his phone did not stop ringing. He immediately teamed up with Riggi for the two man show with writer Steve Rudnick (THE SANTA CLAUSE). THE OLDEST MAN IN SHOWBUSINESS received terrific raves. Brian then jetted off to Miami to work with Kelly Clarkson on the new Rob Iscove (SHE IS ALL THAT) movie FROM JUSTIN TO KELLY.
Dietzen was driven to return to the stage and formed the sketch comedy group "The Norm" with Kevin Rankin and Jill Farley, producing a live sketch show and a popular web series entitled COACHING LIFE. It was on a brief hiatus from "The Norm" that Brian was called in to audition for a one day guest starring role on NCIS as Jimmy Palmer. Eight years later, fans tune in to watch the distinctive way Brian helps uncover crucial information alongside Dr. Mallard during their autopsies.
Brian is married to his high school sweetheart and devotes as much time as possible to their two beautiful kids. When he is not on the set he loves golfing, playing and watching baseball, running every day, and writing. In addition, he still goes home to his native Boulder, Colorado as often as possible to spend time with his family.