Ep. 160 | David Koechner & Jeff Garlin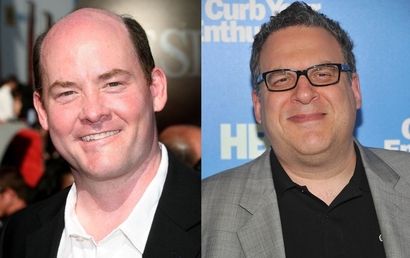 ---
Comedian/Actor David Koechner (Anchorman, Anchorman 2, The Comebacks...) & Comedian/Actor Jeff Garlin (Dealin' with Idiots, Curb Your Enthusiasm, WALL-E...) join us on The Matthew Aaron Show this Wednesday (7/24) as we broadcast LIVE from Taste Chicago in Burbank starting at 4pm PT.
David stops by in the flesh to discuss his career, how he got his start in comedy, his Youtube web series FULL ON KOECHNER and his experience reprising his role as Champ Kind in the upcoming ANCHORMAN 2: THE LEGEND CONTINUES.
---
Jeff took some time to sit down with Matt last week to tape an interview to discuss his new film DEALIN' WITH IDIOTS which he wrote/directed & stars in (currently playing in select Theaters and VOD.)
---
Show starts at 4pm PT (6pm CT / 7pm ET). Stop on by Taste Chicago and experience the show in person, otherwise you can subscribe for free and download the show on APPLE PODCASTS. You can also listen on the go on your Android/iPhone/iPad device via SPOTIFY.
---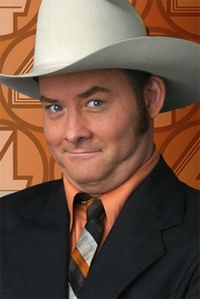 DAVID KOECHNER grew up in Tipton, Missouri working for his father in the family's turkey coop manufacturing business. He studied political science at Benedictine College in Atchison, Kansas and then transferred to the University of Missouri. After college, Koechner moved to Chicago where he studied improvisation at the IO (formerly the ImprovOlympic) with Del Close and Charna Halpern. He went on to become an ensemble member of Second City Northwest.
From there, he spent one season on the cast of "Saturday Night Live" before moving to Los Angeles, where he landed guest appearances on "Curb Your Enthusiasm," "RENO 911!" and played a recurring character on "Still Standing." He co-starred in indie films such as "Dill Scallion," "Wakin' Up in Reno," "Dropping Out" and "Run Ronnie Run," while turning in solid performances in studio comedies such as "Out Cold," "My Boss' Daughter" and "A Guy Thing." Concurrently, Koechner and his partner, Dave "Gruber" Allen, developed and performed in "The Naked Trucker & T-Bones Show" on stage at Club Largo in Los Angeles.
Koechner's first major film break came when he was cast as Champ Kind in "Anchorman: The Legend of Ron Burgundy." Since then, Koechner has been seen in a variety of studio and independent films such as "Daltry Calhoun" and "The Dukes of Hazzard" with Johnny Knoxville, "Talladega Nights: The Ballad of Ricky Bobby," "Waiting," "Let's Go to Prison," "Snakes on a Plane," the animated feature "Barnyard," the family film "Yours, Mine and Ours" and the critically acclaimed "Thank You for Smoking," opposite Aaron Eckhart and Maria Bello. Koechner can be spotted in cameo roles in "40 Year Old Virgin," "Balls of Fury," "RENO 911!: Miami" and will star in "The Comebacks" for Fox Atomic. He also continues to play the recurring character Todd Packer on NBC's "The Office."
He currently resides in Los Angeles, CA with his wife and five children.
---
JEFF GARLIN's talent encompasses writing, producing, directing, acting and performing stand-up comedy.
Garlin is co-star and Executive Producer of the HBO series "Curb Your Enthusiasm." Raised in Chicago and then South Florida, Garlin studied filmmaking and began performing stand-up comedy while at the University of Miami. He has toured the country as a stand-up comedian, is an alumnus of Chicago's Second City Theatre, and has written and starred in three critically acclaimed solo shows ("I Want Someone to Eat Cheese With," "Uncomplicated" and "Concentrated"). In 2007, Garlin adapted his solo show "I Want Someone to Eat Cheese With" into an independent film. It premiered at the Tribeca Film Festival to critical acclaim. Garlin has also directed "Curb Your Enthusiasm" and both Jon Stewart ("Unleavened") and Denis Leary ("Lock-n-Load") in their HBO specials. Garlin has extensive feature and television acting credits. Garlin also has voiced for the Captain in Disney-Pixar's "WALL-E" and Buttercup in "Toy Story 3." Jeff also released his book, "Curbing It" (Simon & Schuster) where Garlin shares his hysterical and eye-opening journey to reduce his waistline and his carbon footprint during the production of the seventh season of HBO's Curb Your Enthusiasm.
Currently, Garlin has a local show based in Los Angeles at Largo called By the Way - Conversations With (soon to be released). Guests have included Michael Moore, Larry David, Conan O'Brian, Zach Galifianakis, J.J. Abrams, Lena Dunham, and Jeff Tweedy to name a few. Jeff works with Michael Moore as co-founder of the Traverse City Comedy Arts Festival, occurring annually in Michigan. In Summer 2012, Jeff directed his second feature film, which he wrote and stars in. The film, dealin' with idiots, will be released in Spring 2013.
Garlin lives in Los Angeles and Chicago with his wife and two sons. His hobbies include napping.