Ep. 161 | Paul Scheer, June Diane-Raphael & James Ponsoldt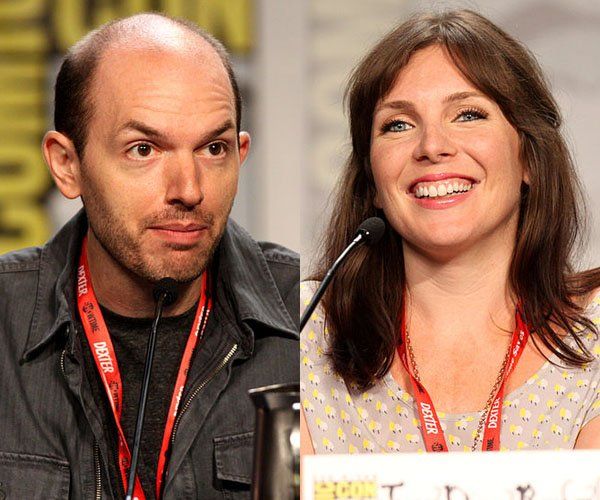 ---
Comedian/Actor Paul Scheer (NTSF:SD:SUV, Burning Love, The League...,)  Comedian/Actress June Diane-Raphael (NTSF:SD:SUV, Burning Love, New Girl...) & Writer/Director James Ponsoldt (The Spectacular Now, Smashed, Off the Black...) join us on The Matthew Aaron Show this Wednesday (7/31) as we broadcast LIVE from Taste Chicago in Burbank starting at 4pm PT.
Paul & June took some time to sit down and talk with Matt about their careers and the new 3rd season of NTSF:SD:SUV which currently airs Thursday nights on Adult Swim.
---
James will be with us live to discuss his Sundance award winning new film THE SPECTACULAR NOW which stars Shailene Woodley, Mary Elizabeth Winstead & Miles Teller that hits select theaters in NY & LA on August 2nd and expanding wider on August 9th.
---
Show starts at 4pm PT (6pm CT / 7pm ET). Stop on by Taste Chicago and experience the show in person, otherwise you can subscribe for free and download the show on APPLE PODCASTS. You can also listen on the go on your Android/iPhone/iPad device via SPOTIFY.
---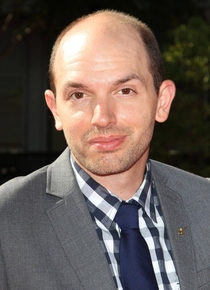 PAUL SCHEER is an actor, writer, and comedian who is quickly establishing himself as one of today's go-to comic actors in film and television.  He recently wrapped production on the Lionsgate comedy Rapturepalooza opposite Anna Kendrick and John Francis Daley and Dimension Films' thriller Piranha 3DD in which he reprises his role from last year's cult hit Pirhana 3D. Scheer will next be seen starring in the new Adult Swim comedy NTSF:SD:SUV::, which he also created, co-wrote and executive produced. The series about clandestine team of government agents working together to protect San Diego from daily terrorist threats  premieres July 21st.
This fall Scheer will also been seen on FX's The League which will returns for its third season this September. He is best known for his work on MTV's hit sketch comedy series, Human Giant, which he also co-created and wrote alongside Aziz Ansari and Rob Huebel.  Scheer recurs on NBC's Emmy nominated comedy 30 Rock, as Donny, the head page. His other recent memborablee guest-starring appearances include: Parks and Recreation, Happy Endings, Party Down, Childrens Hospital, The Sarah Silverman Program, Reno 911, and on the HBO series, Funny or Die Presents, in the short films Designated Driver and Death Hunt both of which he also co-wrote. Scheer can be seen telling the Knock-Knock Joke of the Day alongside Jack Mcbrayer on the wildly popular kid's series Yo Gabba Gabba.
In addition he's appeared in scene stealing roles on the big screen in Bride Wars, Year One, and School for Scoundrels. LA Weekly named Scheer one of the most interesting people of 2010 and he has been on Variety's "Comics to Watch" list as well as AP Magazine's "Favorite Comedians" list.
Scheer is married to actress and screenwriter June Diane Raphael and you can see him perform weekly at the Upright Citizen's Brigade Theater in Los Angeles.
---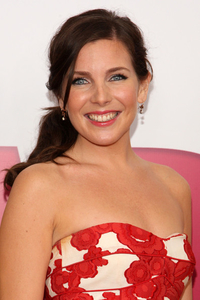 JUNE DIANE-RAPHAEL co-wrote and stars in ASS BACKWARDS opposite Casey Wilson. Directed by Chris Nelson, the film tells the story of two loveable losers (Kate and Chloe) who have been best friends since childhood when they both tied for dead last in their hometown beauty pageant. Now they are all grown up and living in New York City, where Chloe works as a "girl in a box" at a nightclub and Kate is a CEO of her own one-woman egg-donor "corporation." Their past humiliation remains long forgotten until they decide to take a cross country trip back to their hometown to win the beauty pageant that eluded them as children. The film will premiere at this year's Sundance Film Festival.
She will next star in GIRL MOST LIKELY opposite Kristen Wiig and Annette Bening. The film premiered at the 2012 Toronto Film Festival and will be released by Lionsgate on July 13, 2103.
Some of June's recent feature acting credits include: THE BACHELORETTE opposite Kirsten Dunst and Rebel Wilson, New Line's GOING THE DISTANCE opposite Drew Barrymore and Justin Long, Harold Ramis' comedy YEAR ONE opposite Jack Black and Michael Cera, Ryan Piers Williams' drama THE DRY LAND opposite Emmy® winner America Ferrera and Oscar® nominated actress Melissa Leo. June previously worked with producer Judd Apatow on the comedy FORGETTING SARAH MARSHALL. She is also a skilled dramatic actress, having worked with Oscar® nominated director, David Fincher, on the thriller ZODIAC with Oscar® nominees Jake Gyllenhaal and Robert Downey Jr.
June broke into the comedy scene with the lauded two-woman sketch comedy show, RODE HARD AND PUT AWAY WET alongside Casey Wilson. Raphael and Wilson performed the show at the Upright Citizen's Brigade Theatre in New York. RODE HARD was also chosen as an official selection of the 2005 HBO Comedy Arts Festival in Aspen, CO. Together, the pair was named Best Comedic Duo at the 2005 Emerging Comics of NY (ECNY) Awards.
June continues to perform at the Upright Citizens Brigade Theatre in addition to working in television in Los Angeles.  She currently reoccurs on NEW GIRL and is a series regular on NTSF: SD: SUV. Her other television credits include: HAPPY ENDINGS, PARTY DOWN, PLAYERS, MTV's HUMAN GIANT, ANIMAL PRACTICE, WHITNEY! and HBO's FLIGHT OF THE CONCHORDS.
Last year she starred in the Ben Stiller produced fake reality Bachelor spoof web series, BURNING LOVE as a contestant looking for love. The series was so successful Paramount green lit a sequel and June just wrapped a season in which she stars as a fake Bachelorette in BURNING LOVE 2.  Some of her male suitors include Michael Cera, Colin Hanks, Nick Thune, Nick Kroll, Adam Brody and Paul Scheer.
As a writer June recently completed the feature YOU COMPLETE US for Endgame Entertainment and Offspring Entertainment with her writing partner Casey Wilson. Prior to writing ASS BACKWARDS, June co-wrote and appeared in the hit comedy BRIDE WARS that starred Kate Hudson and Anne Hathaway. The female-led comedy grossed over $96 million at the box office.  Casey and June are currently writing a pilot for June to star in at ABC called THE HOUSEWIVES and are also writing a second pilot for ABC called WALK OF SHAME.
Raised in Long Island, NY, June graduated from New York University.
---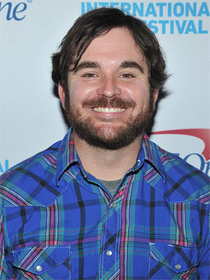 JAMES PONSOLDT was raised in Athens, Georgia, and graduated from Columbia University¹s Graduate School of Film. His first feature, Off The Black, premiered at the 2006 Sundance Film Festival, and his second feature, SMASHED, won a Special Jury Prize for its producers at the 2012 Sundance Film Festival, and lead actress Mary Elizabeth Winstead received an Independent Spirit Award nomination.
Ponsoldt is an alumnus of the Sundance Screenwriters Lab. He also writes for Filmmaker magazine and coauthored the award-winning graphic novel Refresh, Refresh.