Ep. 162 | Destin Cretton, Kaitlyn Dever & Keith Stanfield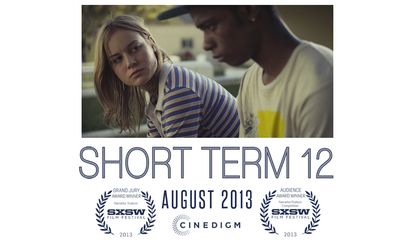 ---
Writer/Director Destin Cretton (Short Term 12, I Am Not A Hipster,) Actress Kaitlyn Dever (Short Term 12, The Spectacular Now, Bad Teacher...) & Actor Keith Stanfield (Short Term 12) join us on The Matthew Aaron Show this Wednesday (8/4) as we broadcast LIVE from Taste Chicago in Burbank starting at 4pm PT.
Destin, Kaitlyn and Keith join us to discuss their respective careers and their SXSW award winning new film SHORT TERM 12 which hits select theaters on August 23 and wider on August 30th.
---
Show starts at 4pm PT (6pm CT / 7pm ET). Stop on by Taste Chicago and experience the show in person, otherwise you can subscribe for free and download the show on APPLE PODCASTS. You can also listen on the go on your Android/iPhone/iPad device via SPOTIFY.
---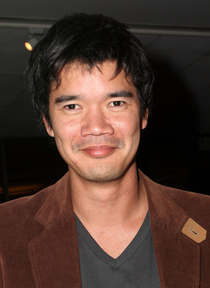 DESTIN DANIEL CRETTON was born and raised in Maui, Hawaii, where he spent 3 of his summers picking pineapples in the fields near his home. He has a BA inCommunications from Point Loma Nazarene University and completed his Masters in Film at San Diego State University.
He's written and directed 4 award-winning short films: "Longbranch: A Suburban Parable" (Premiered at the 2002 Tribeca Film Festival), "Bartholomew's Song"(2006 Student Academy Finalist), "Deacon's Mondays" (2007 Student Academy Finalist, 2007 Angelus Winner, HBO Films Best Student Film Award), and"Short Term 12", which won the U.S. Jury Prize at the 2009 Sundance Film Festival, followed by top awards at Seattle International, Aspen Shorts Fest,Independent Film Festival Boston, CineVegas, GenArt, and was short-listed for the 2010 Academy Awards.
His feature film debut I AM NOT A HIPSTER premiered to critical acclaim at the 2012 Sundance Film Festival.
Along with his narrative work, Destin has also directed two feature-length documentaries. DRAKMAR: A VASSAL'S JOURNEY premiered on HBO Family in 2007 and won the Best Documentary Award at the 2006 Comic Con. BORN WITHOUT ARMS premiered on TLC/Discovery in 2009.
The script for Destin's second feature SHORT TERM 12 (based on the short of the same title) was one of five to win a 2010 Nicholl Screenwriting Fellowship from the Academy of Motion Picture Arts and Sciences.
---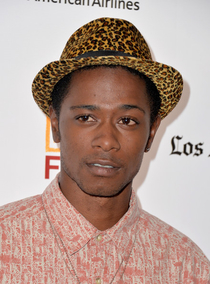 KEITH STANFIELD made his film debut in Destin Daniel Cretton's Sundance award-winning short film SHORT TERM 12. He returns as "Marcus" in the feature length film by Cretton. Keith has been rapping since he was 11-years-old and has recently been working on a musical project called "Moors" (www.soundcloud.com/wearemoors). He was born in San Bernardino in the summer of 1991 and has been dancing ever since.
---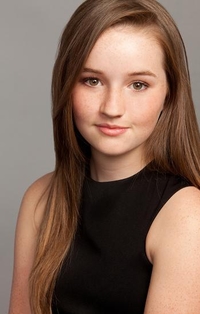 KAITLYN DEVER (pronounced "dee-vur") is one of Hollywood's fastest rising young talents. From work with talents such as Clint Eastwood to Diane Lane, Dever has steadily proven to industry decision makers that she is one to watch. She was born in Phoenix, Arizona, and at the age of 16, she already has several high profile films and television credits under her belt. Dever is currently starring on the ABC show Last Man Standing as Tim Allen's character's youngest daughter, and will soon be seen shining in the films The Spectacular Now and Short Term 12. She showcases her versatility in the critically acclaimed coming-of-age comedic drama The Spectacular Now as "Krystal," the protective, know-it-all best friend of Shailene Woodley's character; and the much darker drama Short Term 12, where she plays "Jayden," a troubled teenager living in a group home for troubled youths alongside Brie Larson. Short Term 12 will premiere at SXSW 2013, and The Spectacular Now recently premiered to rave reviews at Sundance 2013 and will screen again at SXSW
In 2012, Dever wrapped a two season-long arc playing "Loretta McCready" on the FX drama Justified, for which she received critical acclaim. She appeared in the HBO movie Cinema Verite with Diane Lane, Tim Robbins and James Gandolfini, and played a lead role in the 2009 HBO movie, An American Girl: Chrissa Stands Strong. On the Starz comedy series Party Down, she played Megan Mullally's daughter, and later guest starred on the 2011 season premiere of the Emmy-winningHBO series Curb Your Enthusiasm starring Larry David. She also has starred in episodes of Emmy winning TV shows: The Mentalist, Modern Family and PrivatePractice.
Dever's film credits include Cameron Diaz's comedy Bad Teacher for Sony Pictures and the Warner Bros. film, J. Edgar, starring Leonardo DiCaprio, and directed by Academy Award- winning director Clint Eastwood.
Hollywood is taking notice. In 2012, Dever was nominated three times at the 33rd Young Artist Awards for her roles in Bad Teacher, Last Man Standing and Justified. She currently resides in Los Angeles with her parents and two younger sisters.