Ep. 163 | Paul Sorvino & Renne Props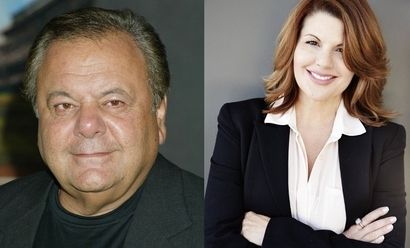 ---
Actor/Singer Paul Sorvino (Last I Heard, Goodfellas, Dick Tracy...) & Actress Renne Props (Last I Heard, Get Shorty...,) join us on The Matthew Aaron Show this Tuesday (8/13) as we broadcast LIVE from Taste Chicago in Burbank starting at 4pm PT.
Paul & Renne will be with us to discuss their careers as well as the fantastic Indie film LAST I HEARD which will be premiering in Los Angeles at the HollyShorts Film Festival on August 15th. Tickets are still available.
---
Also joining us will be James DeJulio (President) & Rob Salvatore (CEO) who are the founders of the nifty little website TONGAL.COM. Tongal offers creative people the unique opportunity to work with well-known companies that need new and original video content and ideas.
---
Show starts at 4pm PT (6pm CT / 7pm ET). Stop on by Taste Chicago and experience the show in person, otherwise you can subscribe for free and download the show on APPLE PODCASTS. You can also listen on the go on your Android/iPhone/iPad device via SPOTIFY.
---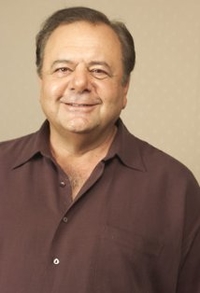 PAUL SORVINO's resume is as long and varied as any performer could hope for, including over one hundred forty movies, six television series, two operas, three Broadway plays, musicals on Broadway and at major theaters across the country. For THAT CHAMPIONSHIP SEASON, he won six awards including the New York Drama Critics Award for Best Actor, Drama Desk, Obie, Outer Critics Circle,Clarence Derwent awards and a Tony nomination for playing the rich, morally bankrupt Phil Romano. He reprised this role in the 1981 movie. In the1999 SHOWTIME movie of the same name, he played COACH and directed the film. Also on Broadway, he was AN AMERICAN MILLIONAIRE and directed WHEELBARROW CLOSERS. At the Mark Taper in Los Angeles, he starred in the world premiere of Christopher Hampton's TALES FROM HOLLYWOOD. IN WASHINGTON DC, he starred in the musical for Broadway, THE BAKER'S WIFE (Steven Schwartz) and can be heard on the show album, as well as the show album of CARMELINA (Lerner and Loewe). Off Broadway he starred in and directed MARLON BRANDO SAT RIGHT HERE.
TV has seen him as "THE OLDEST ROOKIE', in LAW AND ORDER, THAT'S LIFE, BERT D'ANGELO SUPERSTAR with stints on STILL STANDING as well as many singing appearances (He is an internationally known operatic tenor). Public Television has aired his special "PAUL SORVINO SINGS" (he can be heard on the album of the same name). TV was also the medium for DUMMY, the Peabody award-winning drama in which he played Lowell Myers, the ground-breaking deaf trial lawyer. Well known on talk shows as varied as Carson, Leno and Cavuto. he has appeared on almost all of the major shows many times. His opinions are often requested on the Fox Network on business issues as well as matters political and social, sometimes referred to as "The Reagan Democrat".
His films include GOODFELLAS, NIXON (as Henry Kissinger), REDS, MONEY TALKS, SEE SPOT RUN, THE BRINKS JOB, BULWORTH, MAMBO ITALIANO, ROMEO AND JULIET, THE COOLER, DICK TRACY, THE BRONX BULL and and many, many others. Equally adept at comedy or drama, he has done six movies in the last year playing a rabbi-comedian, an old testament scholar, a rock star manager and a former mafioso released from prison after twenty years because of a bad heart (LAST I HEARD).
As a film director, he is represented by the forthcoming TROUBLE WITH CALI, and the aforementioned THAT CHAMPIONSHIP SEASON as well as episodes for TV of THAT'S LIFE.
IN 1987, Paul founded the AMERICAN STAGE COMPANY on the campus of Fairleigh Dickinson University. It remains the most successful regional theater in american theatrical history. Of twelve original productions over a period of three years, six had New York openings, including OTHER PEOPLES MONEY, which went on to become a major motion picture starring Danny Devito. The theater opened with ALL THE KING'S MEN, directed by and starring Paul. The response was so favorable that Paul quipped "I think my mother wrote the reviews." In 2006 he He was the MOST HAPPY FELLA, the Frank Loesser musical / opera at Lincoln Center. Two years prior, he was Tevye the milkman in A FIDDLER ON THE ROOF in Raleigh, NC. His first operatic performance was at the Seattle Opera House in DIE FLEDERMAUS. He has never performed to less than a sold-out house in opera, concert, or musical theater.
Paul was a prominent copywriter in advertising as well as Vice President / Creative Director of a NYC agency. He is the author of HOW TO BECOME A FORMER ASTHMATIC (New York Times Best Seller List, 1985). in 1992, he created the SORVINO ASTHMA FOUNDATION.
He is an internationally known sculptor / portrait artist, having done more than thirty figurative bronzes in the last thirteen years. Installations include The Versace House in Miami, The Courthouse Square in Scranton, Pa. (a bust of playwright Jason Miller), and the Boca Raton Community Hospital in Florida.
He plays the piano (at his concerts), pocket billiards and tennis.
He lives in Los angeles, is the father of Mira, Amanda and Michael and has five grandchildren.
---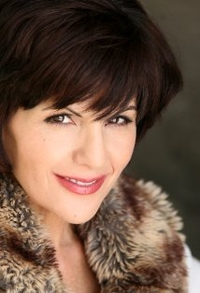 RENEE PROPS was born in Oklahoma and raised in Litchfield Park, Arizona. Attended both Northern Arizona University and New York University. Studied with Stella Adler and Harold Guskin. Renne is known by Seinfeld fans as Lois in the episode "The Race" from the 6th season, and the role of "Nikki" in the film "Get Shorty", directed by Barry Sonnenfeld, starring John Travolta, Gene Hackman and Danny DeVito.
Renee Props, sometimes credited with her full name Babette Renee Props, may be best known for her roles as Ellie Snyder for four years on "As The World Turns" in the early 1990s, Lois on the Seinfeld episode "The Race", Nikki the rock star in the film "Get Shorty", and the original role of Erica in writer Eric Bogosian's play "SubUrbia", directed by Robert Falls, which played at Lincoln Center in the mid 1990s.
Her early break came when she was seventeen, with a starring role in a French movie of the week, "Maigret at the Coroners Inquest", and a couple of years later with John Hughes' placing her in his film "Weird Science."
Ms. Props has guest starred on TV shows like "Law and Order", "Silver Spoons," "Knight Rider," "Hill Street Blues," "Facts of Life," among dozens more. She was a regular on one of the first series Showtime created, "Hard Knocks," which also starred Bill Maher.
After a short hiatus Renee Props returned to work as an actor and Producer. In 2012 Renee landed the lead female role in the film "Last I Heard" written and directed by David Rodriguez, starring Paul Sorvino, Chazz Palminteri, and Michael Rappaport.