Ep. 164 | Scott Aukerman & Joe Swanberg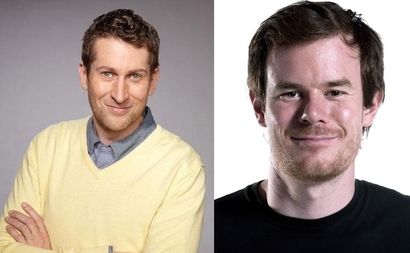 ---
Emmy Nominated Comedian/Actor/Writer Scott Aukerman (Comedy Bang Bang, Between Two Ferns...) & Writer/Director/Actor Joe Swanberg (Drinking Buddies, V/H/S...) join us on The Matthew Aaron Show this Wednesday (8/14) as we broadcast LIVE from Taste Chicago in Burbank starting at 4pm PT.
Scott will be with us to discuss how he got his start in comedy, the new season of COMEDY BANG! BANG! which currently airs Friday nights at 10/9c on IFC and his upcoming tour COMEDY BANG! BANG! LIVE! which kicks off September 29th in LA before moving on to  New York, Seattle, San Francisco, Portland, Chicago, Boston, Toronto, Milwaukee & Philadelphia.
---
Joe stops by to discuss his career and his new film DRINKING BUDDIES which stars Olivia Wilde & Anna Kendrick and is currently available on VOD and iTunes before hitting select theaters on August 23rd.
---
Show starts at 4pm PT (6pm CT / 7pm ET). Stop on by Taste Chicago and experience the show in person, otherwise you can subscribe for free and download the show on APPLE PODCASTS. You can also listen on the go on your Android/iPhone/iPad device via SPOTIFY.
---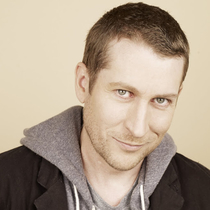 SCOTT AUKERMAN is a chap from Los Angeles. He got his start as a writer and performer on the HBO cult classic Mr. Show with Bob and David, for which he was Emmy-nominated.
He is the host of Comedy Bang Bang: The Podcast, which has been downloaded over ten million times, and has been called "one of the ten best comedy podcasts" by Rolling Stone, and "often strange, consistently hilarious, always unpredictable" by Entertainment Weekly. He is the producer and director of the acclaimed web series Between Two Ferns with Zach Galifianakis, the episodes of which been viewed over forty million times.
Nine years ago, he co-created Comedy Death-Ray - now Comedy Bang Bang - which occurs every Tuesday night at the UCB Theatre in Los Angeles, and has been nationally recognized as the best weekly live comedy show in America.
---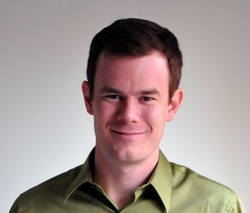 JOE SWANBERG has directed many acclaimed feature films and web shows, including HANNAH TAKES THE STAIRS, ALEXANDER THE LAST, UNCLE KENT and the IFC.com series YOUNG AMERICAN BODIES. He also co-directed and acted in the breakout horror film, V/H/S. His films have premiered at Sundance, Berlin and SXSW and regularly appear on TV and in film festivals and theaters around the world.