Ep. 165 | Brad Bell & Alan Loeb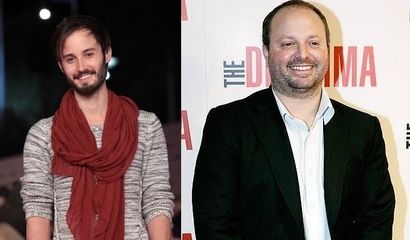 ---
Actor/Writer/Producer Brad Bell (Husbands...) & Writer/Producer Allan Loeb (Here Comes the Boom, Just Go With It, 21...) join us on The Matthew Aaron Show this Wednesday (8/21) as we broadcast LIVE from Taste Chicago in Burbank starting at 4pm PT.
Brad will be joining us to discuss his award winning mega hit web series HUSBANDS which can currently be seen on CW SEED.
Matt had the opportunity to sit down with Allan earlier this week to discuss the ups & downs of his career and what projects he has in the pipeline.
---
Show starts at 4pm PT (6pm CT / 7pm ET). Stop on by Taste Chicago and experience the show in person, otherwise you can subscribe for free and download the show on APPLE PODCASTS. You can also listen on the go on your Android/iPhone/iPad device via SPOTIFY.
---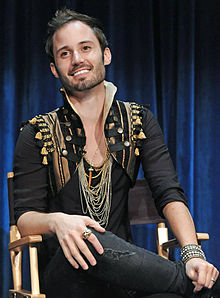 BRAD BELL is show-runner and star of Husbands, the newlywed sitcom which made history as the first show online to be honored by prestigious television institute The Paley Center. Husbands remains the only new media series featured by The New Yorker, in a rave review that hailed Bell as "the standout."
Bell has worked as a satirist and recording artist since 2008, performing on YouTube and iTunes as the online persona Cheeks, and building a dedicated fan base. In 2012, Bell became Consulting Producer for VH1′s Pop Up Video.
---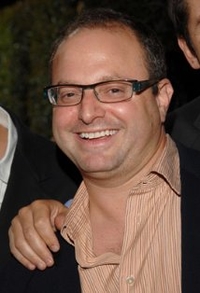 ALAN LOEB was born in Highland Park, Illinois, to Elsie and Henry Loeb. He attended Ithaca College in New York from 1988 to 1992, dropping out to work at the Chicago Board of Trade. He relocated to Los Angeles, California in 1993 to pursue a career in screenwriting. Loeb was only marginally successful, with only the occasional deal. He made his first deal in 1997 when he sold a pitch to DreamWorks. It was a romantic comedy titled The Second Time Around and he was paid a 'low-six figures against mid-six figures'. With his foot in the door, the following year he and Steven Pearl sold a pitch to United Artists, in 1998. It was a baseball dramedy titled The 7th Game that they shared a 'low-six figures against mid-six figures'. However, Loeb's success was short lived. Neither scripts got the movies made. His gambling habit began to overtake his writing and eventually drained him of the little money he did make with the two sales. He didn't make another deal for 3 years, until May 2001, when he sold his spec script thriller Protection to Davis Entertainment and Fox for 'low-six figures against mid-six figures'. In 2003, Loeb landed a rewrite assignment on producer Neal H. Moritz' romantic comedy Made of Honor. His draft was eventually tossed out and he didn't receive any credit when the movie was finally made and released in 2008. In 2004, after graduating from the University of California, Los Angeles, with money he had received from 20th Century Fox for a revision of the script of a thriller, Protection, that he had sold to the company several years before but they had never produced, he moved to New York to write what he calls his "Hail Mary" script The Only Living Boy in New York. The day he started writing the script, however, his agent dismissed him and refused to represent Loeb any longer. He returned to Los Angeles and began to rewrite The Only Living Boy in New York with the help of Little Miss Sunshine producers Albert Berger and Ron Yerxa, and joined Gamblers Anonymous to cure his gambling addiction, which he claims changed his writing for the better. In March 2005 he returned to Hollywood with his new script. Only Living Boy became "the hot read" within the agency circuit and he was quickly signed by CAA - Creative Artists Agency. In May 2005 The Only Living Boy in New York sold to Sony Pictures Entertainment in a deal worth 'mid-six figures'. While this was going on, Loeb was quickly putting pen to paper on his next script, Things We Lost in the Fire. As soon as he put the script on the market, it was snatched up by DreamWorks in a deal said to be 'mid-six figures'.
By December 2005, both scripts landed in the top four spots in the inaugural Black List of the Best Unproduced Scripts in Hollywood. Loeb parlayed that into one of the hottest streaks of any writer in recent history. In 2006, Loeb landed 6 movie script deals as well as 3 TV shows that he and his Scarlet Fire Entertainment producing partner (and former writing partner) Steven Pearl sold to Fox and FX in 2007, one of which was New Amsterdam.
In 2007 came Allan Loeb's big screen debut, Things We Lost in the Fire, a $16 million small character drama from a script Loeb sold back in 2005. It starred Halle Berry and Benicio Del Toro. The script was a highly buzzed about property back in 2005 when it sold, but the film did not live up to those praises. It was met with mixed reviews and was a box office failure grossing only around $8 million worldwide.
In 2008, Loeb got his first taste of box office success with the release of the card counting true story 21, a script that Allan Loeb was hired to rewrite in 2006. He shared 'screenplay' credit with Peter Steinfeld on the $35 million production, produced by and starring Kevin Spacey. It turned out to be a surprise sleeper hit of the year, grossing over $158 million worldwide.
In 2010, Loeb wrote the $19 million film The Switch, which premiered in August 2010. While it got relatively poor reviews, the film did manage to gross nearly $50 million worldwide. He also co-wrote the $70 million 2010 film Wall Street: Money Never Sleeps directed by Oliver Stone. The film got generally good reviews and earned a respectable $135 million worldwide at the box office.
In addition, he wrote a pair of 2011 films, the $70 million comedyThe Dilemma, which was a box office flop, grossing only $67 million worldwide. And then the $80 million comedy Just Go With It, which was a hit grossing over $215 million worldwide.
The next to go into production was the $20 million So Undercover which was filmed from December 2010 - February 2011, with pick-up shots done during mid-2011. It will finally get a domestic release in February 2013 (direct-to-DVD). Loeb rewrote the $75 million 1980s rock musical Rock of Ages, starring Tom Cruise, which Loeb received a shared 'screenplay' credit on. The film was a box office disappointment grossing only $56 million worldwide upon its release in June 2012. Finally, in October 2012, the release of the $42 million Kevin James led mixed martial arts comedy Here Comes the Boom which Loeb co-wrote the script to with James. It too has become a box office flop. It has grossed just under $72 million (estimated) worldwide, with $45 million (of that) at the domestic box office.
In September 2010, Allan Loeb bought a two-bedroom apartment in Manhattan for close to $3.9 million, in a recently renovated building at 141 Fifth Avenue. Just five years earlier, his career seemed dead and he was nearly broke. However from 2005 to 2012, Allan Loeb has been attached to more than 50 projects in both film and television as a writer and/or producer.
His most recent deals include setting up a television production company Dark Fire with Ryan Reynolds where they have a first look deal with Fox. They are developing a pair of shows including the animated series And Then There Was Gordon which Loeb is co-creator, writer of the pilot script and executive producer. And Guidance which Loeb and Reynolds are executive producers. They're also developing the mother-daughter gumshoe series Murder in Manhattan, another sitcom set in an airport hotel, and another animated series Lowe Rollers. For those projects, Loeb and Reynolds will serve as executive producers. He is now writing the pilot script, creating and executing producing the gambling addict single camera sitcom All In which is currently in pre-production at Fox Television for a pilot to premiere by late 2013.
Loeb is also rewriting the earthquake disaster 3D project San Andreas: 3D at New Line Cinema and the action comedy The Machine with Vin Diesel attached to produce and star at MGM. He's also signed on to rewrite the action adventure project, The Leading Man, for Universal, based on the comic book series. These are just the most recent of the more than two dozen movie scripts that Allan Loeb has in development around Hollywood. Loeb is also attached to developing at least a half dozen other projects in both film and television as a producer.
Among the many movie projects Loeb has in development, including the remake of Escape From New York, which he did a rewrite for at New Line Cinema, an action comedy he is writing and producing with Neal H. Moritz titled The Charm Artists over at Columbia, the spec supernatural thriller Visibility he sold to Motion Picture Corporation of America in the fall of 2010, a baseball comedy with Bradley Cooper at Disney titled Late in the Count, which he is writing and producing, an adaptation of the novel Emergency: This Book Will Save Your Life with Robert Downey Jr. attached to produce and star, a Ryan Reynolds led cross dressing comedy titled A Boy Named Sue, a Mark Wahlberg led comedy Avon Man which he is rewriting, just to name a few. As of November 2012, Loeb was shopping around his latest spec script The Trust List, an action thriller about M:I 6, the British Intelligence agency. As of March 2013, Allan Loeb has signed on to pen the remake of the 2008 Swedish hit dramedy Patrik, Age 1.5, which Fox 2000 is producing under the title Patrick 1.5.