Ep. 167 | Brie Larson & Courtney Solomon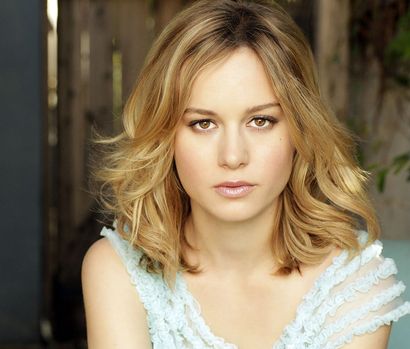 ---
Actress Brie Larson (Short Term 12, The Spectacular Now, 21 Jump Street...) & Director/Writer/Producer Courtney Solomon (Getaway, An American Haunting...) join us on The Matthew Aaron Show this Wednesday (8/28) as we broadcast LIVE from Taste Chicago in Burbank starting at 4pm PT.
Brie will be with us to discuss her career and her fantastic performance in two of this summer's best films, THE SPECTACULAR NOW & SHORT TERM 12, both of which are currently playing in select theaters.
---
---
Courtney took some time last week to sit down with Matt to discuss his new film GETAWAY starring Ethan Hawke & Selena Gomez which opens in theaters nationwide on August 30th.
---
Show starts at 4pm PT (6pm CT / 7pm ET). Stop on by Taste Chicago and experience the show in person, otherwise you can subscribe for free and download the show on APPLE PODCASTS. You can also listen on the go on your Android/iPhone/iPad device via SPOTIFY.
---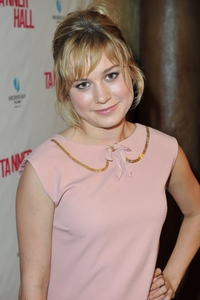 BRIE LARSON has already built an impressive career as one of the more versatile young actresses working today as she has moved effortlessly from one genre to another with every project she takes on.
Brie had two films at this year's Sundance Film Festival, "The Spectacular Now" opposite Shailene Woodley, where she plays Miles Teller's seemingly perfect girlfriend. Brie also co-stars in Joseph Gordon-Levitt's directorial debut, "Don Jon's Addiction" playing his cynical/realist younger sister.
She was recently seen in the hugely successful film, "21 Jump Street" as the love interest to Jonah Hill, and received rave reviews for her supporting role in the Oren Moverman film "Rampart", playing the incorrigible, defiant daughter of Woody Harrelson, a dirty cop in the Los Angeles' Rampart division.
Brie garnered substantial acclaim for her portrayal of "Kate", Toni Collette's sarcastic and rebellious daughter, in Showtime's breakout drama United States of Tara, which was created by Academy Award-winning writer Diablo Cody and based on an original idea by Steven Spielberg.
Other notable credits include Edgar Wright's "Scott Pilgrim vs. the World" where she played the rock star ex-girlfriend of Michael Cera, and Noah Baumbach's"Greenberg" as a young temptress flirting with Ben Stiller. She has appeared on stage at the prestigious Williamstown Theater Festival in the role of "Emily" in "Our Town," and recurred on the F/X cult favorite series, "The League" as an overly amorous Au Pair.
In addition to acting, Brie is a writer and director. Her short film, "The Arm" won the prize for Best Comedic Storytelling at last year's Sundance Film Festival.
A native of Sacramento, Brie started studying drama at the early age of 6, as the youngest student ever to attend the American Conservatory Theater in San Francisco.
Brie currently resides in Los Angeles, CA.
---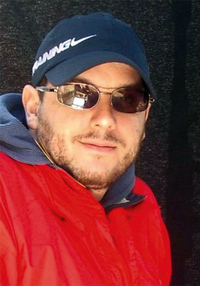 COURTNEY SOLOMON is a director, producer and writer and the co-founder and CEO of After Dark Films, the highly successful film studio known for its commitment to the horror genre. He established his reputation as a filmmaker with "An American Haunting," starring Donald Sutherland and Sissy Spacek, writing, directing, producing and independently distributing the hit horror feature film, which debuted at the top of the box office charts its opening weekend. Solomon's next project is the feature film "Re-Kill," starring Bruce Payne, Roger R. Cross, Daniella Alonso and Scott Adkins, which he also produced.
With After Dark Films, Solomon acquired and distributed a number of controversial and critically acclaimed indie features, including "Captivity," directed by Roland Joffe; "Skinwalkers," starring Jason Behr and Rhona Mitra; "Fierce People," starring Donald Sutherland, Diane Lane and Kristen Stewart; "Wristcutters: A Love Story," starring Patrick Fugit and Shannyn Sossamon; "Echelon Conspiracy," starring Edward Burns, Ving Rhames and Martin Sheen; "Beyond A Reasonable Doubt," starring Michael Douglas, Jesse Metcalfe and Amber Tamblyn; and "How to Lose Friends & Alienate People," starring Simon Pegg, Kirsten Dunst, Megan Fox and Jeff Bridges.
For the horror genre, Solomon redefined the traditional film festival with the 2006 launch of the Horrorfest: 8 Films to Die For franchise, an annual, weeklong, nationwide theatrical event, followed by a DVD release in partnership with Lionsgate. After four years and 32 horror films released under this banner, he transformed After Dark Films from an acquisition entity into a mini-studio.
Today, After Dark Films develops, acquires, produces, markets and distributes its own feature films. It is known for quality horror films under the franchise After Dark Originals: A New Brand of Fear. For its inaugural year, Solomon produced all eight of the first Originals slate, in partnership with Syfy and Lionsgate.
Solomon recently partnered with filmmaker Joel Silver to produce five original action films, launching a new franchise banner for his company called After Dark Action, which includes the feature films "Transit," starring Jim Caviezel, James Frain and Elisabeth Rohm; "Dragon Eyes," starring Jean-Claude Van Damme and Cung Le; "The Philly Kid," with Neal McDonough, Devon Sawa and Wes Chatham; "Stash House," with Dolph Lundgren, Sean Faris, Briana Evigan, and Jon Huertas; and "El Gringo."
A longtime fan of the popular role-playing game "Dungeons & Dragons," Solomon began negotiations for the film rights as a teenager, finally acquiring them in the 1990s to make his directing and producing debut with actors Jeremy Irons, Marlon Wayans and Thora Birch. He is currently producing a new "Dungeons & Dragons" film for Warner Bros. under his Sweetpea Entertainment production entity.