Ep. 169 | Leigh Whannell & Lin Shaye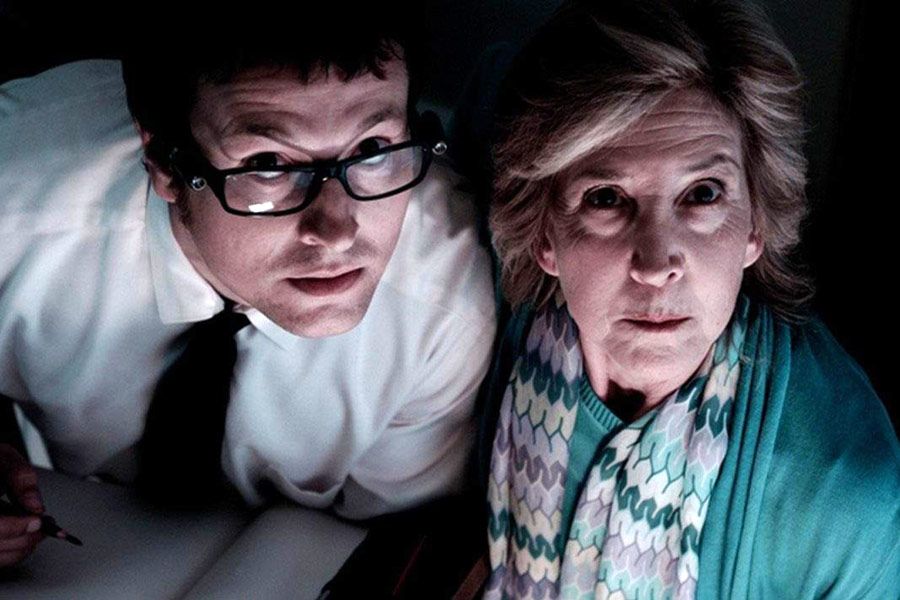 ---
Actor/Writer/Producer Leigh Whannell (Insidious: Chapter 2, Insidious, Saw Franchise...) & Actress Lin Shaye (Insidious: Chapter 2, Insidious, There's Something About Mary...) join us on The Matthew Aaron Show this Wednesday (9/11) as we broadcast LIVE from Taste Chicago in Burbank starting at 4pm PT.
Leigh & Lin will be with us to discuss their careers as well as their new film INSIDIOUS: CHAPTER 2, the much anticipated sequel to the 2011 smash hit, which opens in theaters nationwide this Friday the 13th.
---
Show starts at 4pm PT (6pm CT / 7pm ET). Stop on by Taste Chicago and experience the show in person, otherwise you can subscribe for free and download the show on APPLE PODCASTS. You can also listen on the go on your Android/iPhone/iPad device via SPOTIFY.
---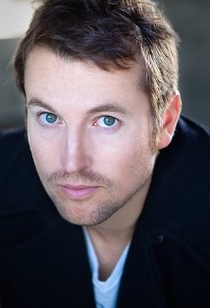 LEIGH WHANNELL has steadily gained recognition for his contributions to film through his acting and writing. He co-created the highly successful horror film "Insidious," which, after premiering to rave reviews at the Toronto Film Festival, was released in April 2011 and went on to become the most profitable film of the year.
Whannell will next appear in the Australian feature Mule, and is currently shooting the horror-comedy "Cooties," which he co-wrote with Ian Brennan (Glee) and serves as Executive Producer. As a writer, Whannell has an animated family feature film in development with Animal Logic (Happy Feet, Legend of the Guardians.) Other acting credits include "Matrix Reloaded," "Death Sentence," "The Pardon," "Crush" and the Australian feature "Dying Breed," which premiered at the Tribeca Film Festival. He also provided a character voice in "Legend of the Guardian."
Born in Melbourne, Australia, Whannell began his career as an actor in acclaimed Australian series such as "Neighbors" & "Blue Heelers." He was also presenter of the cult hit "Recovery," which he went on to host for two seasons. As a film critic on "Recovery," Whannell interviewed such superstars as George Clooney, Jackie Chan and Tim Burton.
Whannell studied film at the prestigious Royal Melbourne Institute of Technology, where he met filmmaker James Wan. They started developing ideas together, including the 2004 Lionsgate release "Saw," which Whannell wrote and starred in. In addition to his work on the screenplay for "Saw II," Whannell wrote and starred in "Saw III" and is an Executive Producer on the franchise. He is also a creative consultant on the "Saw" video game. in 2010 the "Saw" franchise was named the most successful Horror Movie Series by Guinness World Records.
Whannell's other writing credits include the Universal release "Dead Silence" and the comedy short "Doggie Heaven" for XBox, in which he also starred.
in 2004 Whannell received the Gregg Tepper Award, a prestigious honor for outstanding achievement in film.
---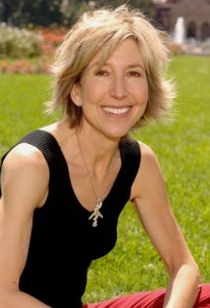 LIN SHAYE is a talented and versatile actress who has undoubtedly become one of the industry's greatest chameleons. The Farrelly Brothers cast Shaye in a series of memorable roles beginning with their 1994 hit comedy "Dumb and Dumber." They went on to cast her as the infamous landlady in "Kingpin," opposite Woody Harrelson, and then as Magda, the sun-withered neighbor of Cameron Diaz, in their blockbuster hit "There's Something About Mary." She has continued her relationship with the Farrelly Brothers, most recently appearing in a cameo in "The Three Stooges."
Shaye was recently seen in the comedy feature "FDR: American Badass" and just completed a role opposite Richard Dryfuss in the upcoming feature "Killing Winston Jones." Additionally, she just completed shooting the features "The Signal," opposite Laurence Fishburne, and "Grace."
Shaye made her film debut in "Hester Street," portraying a Polish prostitute in New York (much to her Mother's chagrin.) Shortly thereafter, she flew to Los Angeles after hearing that Jack Nicholson was interested in meeting her. Her airline ticket proved to be a worthwhile investment when she was cast in his film "Goin' South."
Upon her move to Los Angeles in 1982, her love of theater inspired her and 12 other actors to put together a theatre company called the Los Angeles Theatre Unit, which lasted for a decade and earned many awards. Shaye's most memorable performance was in "Better Day's," which earned her a Drama-Logue Award for Best Actress.
Shaye has appeared in a plethora of horror films that have made her a cult favorite. She has worked on a trio of movies with director Tim Sullivan, "Chillerama," "2001 Maniacs" & "2001 Maniacs: Field of Screams," starring opposite Robert Englund.
Other horror-film credits include "Hood of Horror," "Dead End" & "Killer by Nature." Shaye also starred in the comedic thriller "Snakes on a Plane," opposite Samuel L. Jackson.
Shaye was unforgettable as the KISS-hating mom in "Detroit Rock City" and as Sonia, the tough German/Swedish coach in "Boat Trip" with Cuba Gooding Jr. In a dramatic change of pace, she received critical acclaim as the alcoholic mother in "The Hillside Strangler," alongside Nick Turturro and C. Thomas Howell. She also appeared in Nick Cassavetes' film "My Sister's Keeper."
A constant supporter of independent film, Shaye has appeared in various Indies including "Chronic Town," "Kush," "Asylum," "American Cowslip," "Small Town Saturday Night," "A Good Old Fashioned Orgy," "The Land of the Astronauts," "Penthouse," "Dark Moon Rising" and "Loosing Control."Shaye's upcoming independent films include "3 Days of Normal," "Long Time Gone" and "Jewtopia."
Shaye has a solid resume in television as well, making guest appearances on "Crossing Jordan," "My Name is Earl," "Fraiser," "Becker," "Arliss," "Dirty Sexy Money" and the final episode of "ER." She most recently starred in the Hallmark film "Matchmaker Santa" and guest-starred on "Private Practice."
Born and raised in Detroit, Michigan, Shaye has always known that she was destined to act. She performed in plays in college at the University of Michigan and then was accepted into Columbia University's Master of Fine Arts program in acting.
After graduation, she honed her skills by acting in plays with the best and the brightest in New York theater, including directors Joseph Papp and Des Macanuff. Highlights include "Tartuffe," (at the New York Shakespeare Festival,) "The Tempest" and "The Taking of Miss Janie" (at Lincoln Center,) which won the Drama Critics Award.