Ep. 170 | Tim Conway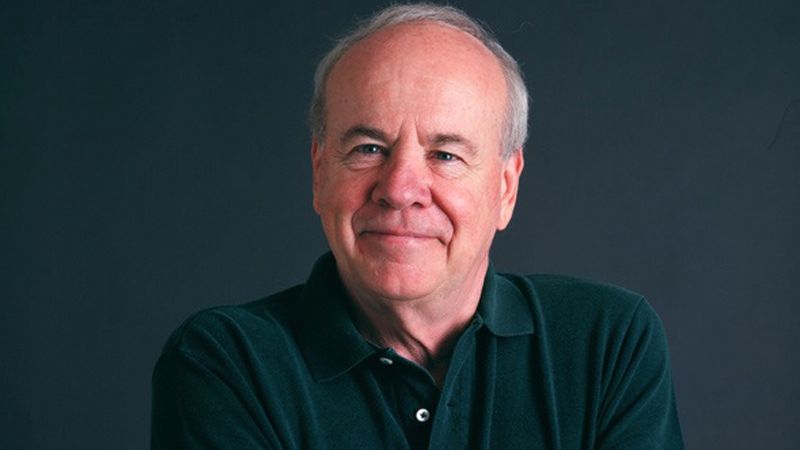 ---
Six-time Emmy-winning Actor/Writer/Comedian Tim Conway (The Carol Burnett Show, McHale's Navy...) joins us on The Matthew Aaron Show this Wednesday (10/2) as we broadcast LIVE from Taste Chicago in Burbank starting at 4pm PT.
Tim will be with us to discuss his legendary career, how he got his start in comedy, his experience working with fellow legends Carol Burnett, Harvey Korman, Steve Allen and Red Skelton, as well as his upcoming memoir WHAT'S SO FUNNY? MY HILARIOUS LIFE, which hits bookstores everywhere on October 29th.
---
Show starts at 4pm PT (6pm CT / 7pm ET). Stop on by Taste Chicago and experience the show in person, otherwise you can subscribe for free and download the show on APPLE PODCASTS. You can also listen on the go on your Android/iPhone/iPad device via SPOTIFY.
---
TIM CONWAY is best known for his role on The Carol Burnett Show, an 11-year stint that garnered him six Emmy Awards, a Golden Globe, major accolades from critics, and three generations of fans. Conway played the funny guy alongside Harvey Korman's straight man, often cracking up Korman midway through scenes. The spontaneous break in character became a hallmark to watch for in every episode.
Conway's often-improvised humor, razor-sharp timing and hilarious characters have made him one of the funniest and most authentic performers to grace the stage and studio in the last forty years. In 1989, Conway received his much deserved star on Hollywood's "Walk of Fame." In 2002, he and Korman were inducted into the Academy of Television Arts, & Sciences' Hall of Fame. In 2005, the duo joined the rest of the Carol Burnett cast in receiving TV Land's Legend Award.
All told, Conway's extensive television career has spanned nearly four decades. Born in Willoughby, Ohio, Conway had a fast rise in show business, from a staff job at a Cleveland TV station to a regular gig on the Steven Allen Show. He went on to play Ensign Charles Parker on McHale's Navy in the 1960's, and eventually landed The Carol Burnett Show, first starring as a guest in 1967 and then coming a permanent fixture in 1975. In 2001, Conway and Korman starred in the 25th anniversary reunion special, The Carol Burnett: Show Stoppers. The program drew 30 million viewers and became the fourth-highest-rated TV show of the season. A testament to the show's unique multigenerational appeal, the special attracted everyone from grandparents who saw the original episodes to teenagers now enjoying re-runs on TV Land.
Conway's other television credits include Rango, Ace Crawford Private Eye, Tim Conway's Funny America, three self-titled variety shows, and one sitcom. He's appeared on every major variety show from The Hollywood Palace, Garry Moose, Glen Campbell and Sonny and Cher to Sammy Davis, Kraft Music Hall, The Tonight Show with Johnny Carson and Jay Leno, sitcoms such as Married with Children, Cosby, Mad About You, Touched by an Angel, and Coach, for which he won an Emmy in 1997. He guest starred on Yes Dear, and kids may recognize him as the voice of Barnacle Boy on SpongeBob SquarePants. In 2003, Conway and Korman were featured performers on CBS's 75th Anniversary Special. He received an Emmy for his appearance on 30 Rock in 2008.
Conway's film career includes They Went That Way and That Way and The Long Shot, both of which he wrote, along with The Shaggy D.A., Speed II, and Dear God. But it was his work in a long line of family films - The World's Greatest Athlete, The Apple Dumpling Gang, and The Apple Dumpling Gang Rides Again, Gus, The Billion Dollar Hobo, The Prize Fighter, and Private Eyes, that garnered him the most acclaim. Conway wrote the last three and was frequently paired with Don Knotts for a double dose of comedy highjinks.
On stage, Conway played Felix in 182 performances of The Odd Couple. He also wrote and starred in Just for Laughs: A Day with Gates and Mills, which toured for 20 weeks and 130 performances.
In the home-video market, Conway has found a welcome residence for his vertically-challenged character, Dorf, with both Dorf on Golf, and Dorf Goes Fishing reaching platinum sales status. Conway also joined forces with Korman to produce the video Tim and Harvey in the Great Outdoors. Conway is active member of several charities, including various drug abuse programs and the Spastic Children's Foundation. He is the co-founder of the Don MacBeth Memorial Jockey Fund to aid injured and disabled jockeys.
Tim is now back on the road appearing in theaters and casinos around the country with two very talented performers, Louise DuArt and Chuck McCann.