Ep. 171 | Christopher Denham & Nate Taylor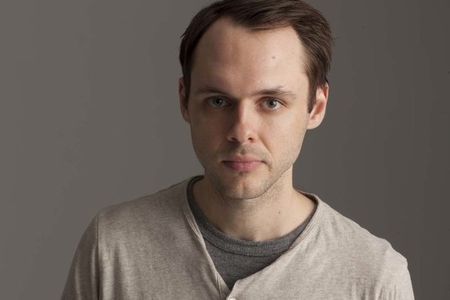 ---
Director/Producer Nate Taylor (Forgetting the Girl) & Award winning Actor Christopher Denham (Forgetting the Girl, Argo, Shutter Island...) join us on The Matthew Aaron Show this Wednesday (10/9) as we broadcast LIVE from Taste Chicago in Burbank starting at 4pm PT.
Nate and Chris will be here to discuss their careers as well as their new film [FORGETTING THE GIRL](FORGETTING THE GIRL), which opens in select theaters as well as VOD & iTunes on October 11th.
---
Show starts at 4pm PT (6pm CT / 7pm ET). Stop on by Taste Chicago and experience the show in person, otherwise you can subscribe for free and download the show on APPLE PODCASTS. You can also listen on the go on your Android/iPhone/iPad device via SPOTIFY.
---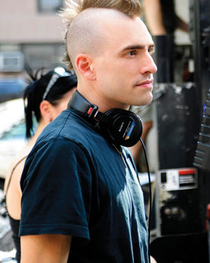 NATE TAYLOR writes, directs, edits and performs improvisational video art as a club VJ. He has worked as a commercial editor for the last decade, cutting national ads for the likes of Pepsi, GE, and Verizon. Harnessing the story-telling talents he refined in postproduction,
Taylor directed a variety of short-form projects, ranging from music videos to spec commercials. One of his viral pieces, a mock movie trailer set in the popular World of Warcraft video game entitled "MMOvie", was a massive online success, garnering millions of hits around the globe.
Taylor got his start working in long-form by editing on the indie feature Kissing Jessica Stein. Inspired by the passion of the filmmakers, he set out to make his own film, Forgetting the Girl. He spent five years developing the project and raising financing, until the summer of 2008 when casting and pre-production finally began. Not two months later, the nation suffered a major economic crash, and the project ground to a halt as a majority of its financing evaporated. Undaunted, Taylor drastically reduced the budget, self-financed a portion of it, and found the remaining backing from Executive Producer Dennis Wallestad. Moving forward on a shoe-string budget, production resumed the following summer, and was successfully completed.
Taylor lives with his wife Talya and their son Grayson on Manhattan's upper west side. He is currently developing two new features; an animated family film, The Boy & The Bat, co-written with Forgetting the Girl writer Peter Moore Smith; as well as his first solo screenplay, Tripping the Light, a paranormal fantasy set in NYC's gothic nightclub scene.
---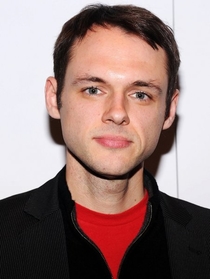 CHRISTOPHER DENHAM was most recently seen in Ben Affleck's multiple Oscar-winning, Argo and the thriller, The Bay directed by Barry Levinson. He also starred in, Sound of My Voice, which debuted at the 2011 Sundance Film Festival. Other film credits include, Shutter Island, Enter Nowhere, Restive, Duplicity (alongside Julia Roberts and Clive Owen), Charlie Wilson's War, Camp Hell, Bottleworld, and El Camino. He made his feature directorial and writing debut with Home Movie, starring Adrian Pasdar. His second screenplay, Attachment, is currently in production, starring Sharon Stone with Tony Kaye directing.
Television credits include "Rubicon", "Law & Order", and the movie of the week, "Two Families". On stage, Denham appeared on Broadway with Danny Glover in the Pulitzer Prize-winning Master Harold and the Boys and in Martin McDonagh's The Lieutenant of Inishmore. His Off-Broadway credits include Wintertime and Adam Rapp's Red Light Winter, for which Denham won a Lucille Lortel Award.