Ep. 173 | Mikael Håfström & Joseph Levy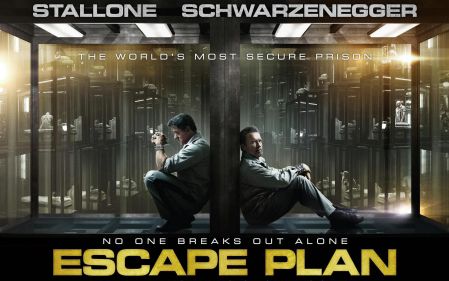 ---
Director/Writer/Producer Joseph Levy (Spinning Plates) & Director Mikael Håfström (Escape Plan, 1408, Derailed...) join us on The Matthew Aaron Show on Wednesday (10/23) as we broadcast LIVE from Taste Chicago in Burbank starting at 4pm PT.
Joseph will be joining us to discuss his upcoming film SPINNING PLATES, which is  a documentary about three extraordinary restaurants and the incredible people who bring them to life.
"Spinning Plates" opens in select theaters in NY, LA & Chicago on October 25th and various other cities starting November 8th.
---
Mikael took some time this week to chat with Matt about his career, as well as his new film ESCAPE PLAN which stars the powerhouse duo of Arnold Schwarzenegger & Sylvester Stallone and is currently in theaters nationwide.
---
Show starts at 4pm PT (6pm CT / 7pm ET). Stop on by Taste Chicago and experience the show in person, otherwise you subscribe for free and download the show on APPLE PODCASTS. You can also listen on the go on your Android/iPhone/iPad device via SPOTIFY.
---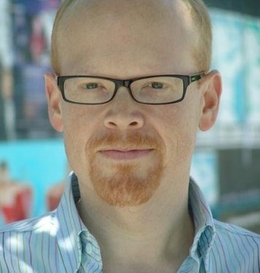 JOSEPH LEVY attended the University of Southern California, with an initial emphasis in music composition, film scoring and cello performance. Though graduating with a music degree, he spent his final two years studying film production at the USC School of Cinema-Television. For several years after graduation, Levy worked in various capacities of production, development and representation.
In 1999, Levy produced the highly acclaimed short film George Lucas In Love. It became one of the most viewed short films in internet history, and the best-selling short film of all time, grossing over $500,000 from DVD, television, online and theatrical release around the world. The film has earned a multitude of awards and accolades, and it has screened at festivals around the world including the Toronto International Film Festival, Cannes Film Festival and U.S. Comedy Arts Festival.
In 2003, Levy founded Amusement Park Productions, an independent film, television and multi-media production company, which became Chaos Theory. Since then, Levy has created, written, produced and directed numerous series, pilots and specials for Fox Television Studios, Food Network, SpikeTV, FX, World Wide Pants and Fine Living.  He produced the independent feature film Last Man Running, which won the audience award at the Los Angeles Film Festival. Levy's first television series, a reality/documentary series for the Food Network titled "Into The Fire", garnered a James Beard Award Nomination. Spinning Plates marks his feature directing debut.
Levy currently resides in Los Angeles.
---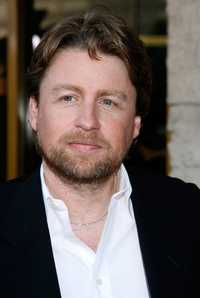 MIKAEL HÅFSTRÖM is an acclaimed director capable of great work in multiple genres. Most recently he directed Anthony Hopkins in the 2011 horror film The Rite, which revolved around an American seminary student (Colin O'Donoghue) who travels to Italy and enrolls in an exorcism school. Håfström previously directed John Cusack, Ken Watanabe and Jeffrey Dean Morgan in the period feature Shanghai; Cusack and Samuel L. Jackson in the thriller 1408; and Clive Owen and Jennifer Aniston in the suspenser Derailed.
Håfström's previous writing and directing credits in his native Sweden include the gripping coming of age drama Evil, which was nominated for an Academy Award® in 2004 for Best Foreign Language Film, the thriller Drowning Ghost and the drama Days Like This, which won Sweden's Guldbagge Award for Best Screenplay. His films have been invited to festivals around the world and at home Håfström has received multiple Guldbagge nominations, with Evil winning for Best Direction and Best Screenplay.
Håfström began his career in the late 1980s as an assistant director on Swedish television movies. He eventually began writing and directing for television before helming the action‐thriller Vendetta, his first feature film. His writing credits include the action‐comedy Kopps.