Ep. 175 | Gavin Hood & Kevin Macdonald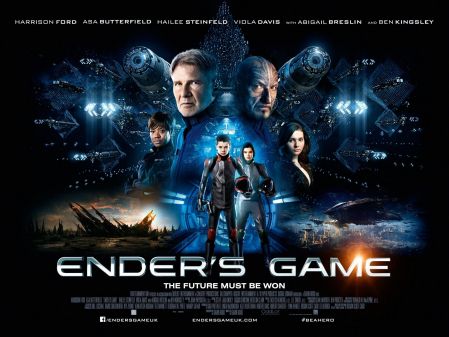 ---
Writer/Director Gavin Hood (Ender's Game, X-Men Origins: Wolverine, Tsotsi...) & Academy Award-winning Director Kevin Macdonald (How I Live Now, State of Play, The Last King of Scotland...) join us on The Matthew Aaron Show this Thursday (11/7) starting at 4pm PT.
Gavin joins us to discuss his new film ENDER'S GAME starring Asa Butterfield and Harrison Ford which is currently the number one movie in the country.
---
Kevin joins us to talk a little bit about how his career as well as his new film HOW I LIVE NOW starring Saoirse Ronan which hits theaters as well as iTunes & VOD on November 8th.
---
Show starts at 4pm PT (6pm CT / 7pm ET). Subscribe for free and download the show on APPLE PODCASTS. You can also listen on the go on your Android/iPhone/iPad device via SPOTIFY.
---
GAVIN HOOD is best known for the Academy Award winning South African film, Tsotsi. His parents met while working in the theater, and Gavin's early work in the entertainment industry was as a theater and television actor. Encouraged by his parents to have "something to fall back on," Gavin graduated with degrees in Economics and Law from the University of the Witwatersrand in Johannesburg before moving to Los Angeles to study screenwriting and directing at UCLA. After making his first low budget feature, A Reasonable Man, Gavin was named by Variety as one of their "Ten Director's to Watch" in 2000. His next feature film, In Desert and Wilderness, based on the epic novel by Nobel Prize winner, Henryk Sienkiewicz, won Best of the Fest at the Chicago International Children's Film Festival in 2002. In 2005, Gavin wrote and directed the Academy Award winning film Tsotsi based on a novel by the internationally acclaimed playwright, Athol Fugard. The film was also nominated for a Golden Globe Award and a BAFTA Award, and won the People's Choice Award at the Toronto International Film Festival. Tsotsi was followed by Rendition, starring Reese Witherspoon, Jake Gyllenhaal and Meryl Streep, and by X‐Men Origins: Wolverine starring Hugh Jackman.
---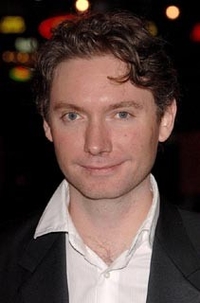 KEVIN MACDONALD'S first feature, One Day In September, won an Oscar for Best Documentary in 2000. His second feature, Touching the Void premiered at Telluride 2003 and was released in the UK in December 2003 and in the US in January 2004. Awards include a BAFTA for Best British Film and the Evening Standard Award for Best British Film, and it is the highest grossing British documentary in UK box office history. Kevin's first feature-length drama, The Last King of Scotland, starring Forest Whitaker, premiered at Telluride and was released in the UK and the US in 2006. Awards include BAFTA for Best British Film (Alexander Korda Award) and Best Adapted Screenplay. Forest Whitaker won an Academy Award and a BAFTA for his portrayal of Idi Amin. Other feature drama credits include State of Play, starring Russell Crowe and Ben Affleck, and The Eagle, adapted from Rosemary Sutcliffe's The Eagle of the Ninth and starring Channing Tatum and Jamie Bell. Other documentary credits include Life In A Day, which received a BIFA nomination, and as Executive Producer on Senna which won the BAFTA for Best Documentary. His most recent feature is Marley, the acclaimed documentary about Bob Marley's life and work was nominated for Best Documentary at the 2013 BAFTAs as well as receiving a GRAMMY and a BIFA nomination.
Kevin co-edited The Faber Book Of Documentary (1997), and wrote Emeric Pressburger: The Life And Death Of A Screenwriter (Faber, 1994, winner of BFI film book of the year and shortlisted for the NCR non-fiction prize).