Ep. 176 | Jack Noseworthy & Sam Jaeger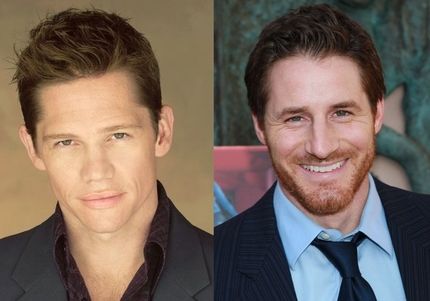 ---
Actor Jack Noseworthy (Killing Kennedy, U-571, Event Horizon...) & Actor/Writer/Director Sam Jaeger (Parenthood, Take Me Home, Catch & Release...) join us on The Matthew Aaron Show this Wednesday (11/13) as we broadcast LIVE from Taste Chicago in Burbank starting at 4pm PT.
Jack will be with us to discuss his experience portraying Robert Kennedy in the National Geographic channel film KILLING KENNEDY, starring along side Rob Lowe and Ginnifer Goodwin.
---
Sam stops by to talk about how he got his start in the entertainment business, his current role as Joel Graham on NBC's PARENTHOOD, his experience directing his first feature film TAKE ME HOME, as well as upcoming projects.
---
Show starts at 4pm PT (6pm CT / 7pm ET.) Stop on by Taste Chicago in Los Angeles and experience the show in person, otherwise subscribe for free and download the show on APPLE PODCASTS. You can also listen on the go on your Android/iPhone/iPad device via SPOTIFY.
---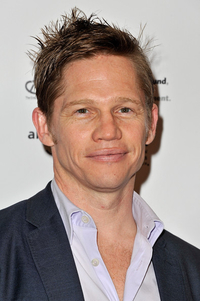 JACK NOSEWORTHY received his BFA from The Boston Conservatory and has starred in films, on television and on Broadway. He made his Broadway debut in the original company of "Jerome Robbins Broadway"; was the final actor to be cast in "A Chorus Line," at the time the longest-running show in Broadway history; and had the good fortune to play opposite John Lithgow in the Broadway musical "Sweet Smell of Success."
In the motion picture arena, he has worked with director Jonathan Mostow five times time in his career, on the films "The Surrogates," "Breakdown," "U-571," "Terminator 3: Rise of the Machines" and FOX Network's extraterrestrial thriller "Them." Jack's other feature film credits include the independent favorites "Pretty Ugly People" and "Phat Girlz," as well as "Undercover Brother," "Poster Boy," "Unconditional Love," "Event Horizon," "The Brady Bunch Movie," "Barb Wire," "Trigger Effect," "Cecil B. DeMented," "Alive" and "Encino Man," his movie debut.
On television, Noseworthy recently starred in the Hallmark Hall of Fame western "Aces 'N Eights," appeared opposite Jonathan Rhys Meyers in the CBS Emmy-winning miniseries "Elvis," played Sissy Spacek's son in "A Place for Annie," and was Anne Bancroft's fantasy obsession in "Mrs. Cage." He has also has the distinction of being the series lead on MTV's first scripted series, "Dead at 21."
---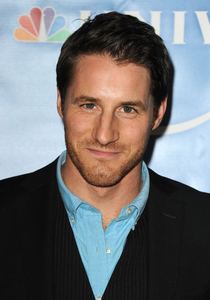 SAM JAEGER currently portrays Joel Graham on NBC's hit drama series "Parenthood." Joel is Julia's (Erika Christensen) good-looking, loyal husband and stay-at-home dad.
Jaeger's inherent talent and carefully selected roles have him poised to arrive as a major leading man in Hollywood.
Jaeger played Dennis in the feature film "Catch & Release," also starring Jennifer Garner and Kevin Smith. Additionally, Jaeger has such credits as the A&E biopic "The Riverman" opposite Carey Elwes and Bruce Greenwood, the indy hit "Lucky Number Slevin" opposite Bruce Willis and Josh Hartnett. "Slevin" was seen at Sundance Film Festival in 2006 and opened nationally to critical acclaim.
Recently, Jaeger wrapped production on his feature directorial debut, "Take Me Home," which he wrote, directed and starred in along with Amber Jaeger, Victor Garber and Bree Turner.
Jaeger began his professional career in New York while attending college, landing a guest-starring role on "Law & Order." He also spent several seasons doing theater in New York before making the move to Los Angeles. Once in LA, he landed parts in two feature films: "Traffic" and "Behind Enemy Lines." After those standout roles, he won the powerful role opposite Bruce Willis and Colin Farrell in MGM's "Hart's War."
In the years following, Jaeger built up an impressive television resume, including roles in such hits as "ER," "CSI," "The West Wing," "NYPD Blue," "Scrubs," "That's Life" and "Girls Club."