Ep. 177 | Stephen Dorff & Mike Newell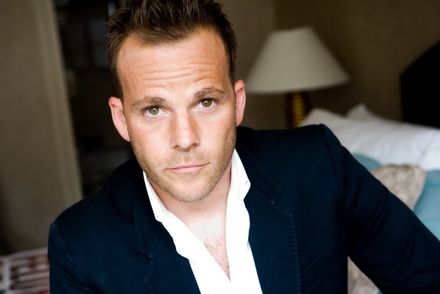 ---
Actor/Producer Stephen Dorff (The Motel Life, Somewhere, Public Enemies...) & British Director Mike Newell (Great Expectations, Harry Potter and the Goblet of Fire, Four Weddings and a Funeral...) join us on The Matthew Aaron Show this Thursday (11/14) starting at 4pm PT.
Stephen joins us to discuss his career and his new film THE MOTEL LIFE (currently in theaters & VOD,) starring along side Emile Hirsch, Dakota Fanning and Kris Kristofferson.
---
Mike joins us to talk extensively about his career as well as his new film adaptation of the classic Charles Dickens tale GREAT EXPECTATIONS (currently in limited theaters) starring Ralph Fiennes, Helena Bonham Carter & Robbie Coltrane.
---
Show starts at 4pm PT (6pm CT / 7pm ET). Subscribe for free and download the show on APPLE PODCASTS. You can also listen on the go on your Android/iPhone/iPad device via SPOTIFY.
---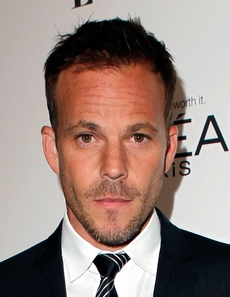 STEPHEN DORFF is one of the most respected actors in Hollywood and has been greatly sought after since his powerful performance in Sofia Coppola's drama Somewhere, which won a Golden Lion Award at the Venice Film Festival.  In 2009, Dorff teamed with Somewhere producer G. Mac Brown on Michael Mann's gangster drama Public Enemies, starring opposite Johnny Depp.
The Atlanta native has been acting in movies for over two decades. In 1990, he was one of 2,000 actors who auditioned for the lead role in John G. Avildsen's The Power of One. Dorff got the part, starring with Morgan Freeman, John Gielgud and Fay Masterson. Additionally, the National Association of Theatre Owners (NATO) honored him with the ShoWest Male Star of Tomorrow Award.
Dorff then portrayed two real-life pop culture figures: "the fifth Beatle," musician Stuart Sutcliffe, in Iain Softley's Backbeat, and cross-dressing film star Candy Darling in Mary Harron's I Shot Andy Warhol. He was also seen in Bob Rafelson's Blood and Wine, opposite Jack Nicholson and Michael Caine; John Irvin's City of Industry, with Harvey Keitel; James Lapine's telefilm "Earthly Possessions," opposite Susan Sarandon; and Stephen Norrington's Blade, opposite Wesley Snipes. For the latter role, Dorff won the MTV Movie Award for Best Villain.
Other film credits include Ric Roman Waugh's Felon (which Dorff also executive-produced), John Waters' Cecil B. DeMented (in the title role), Lee Daniels' Shadowboxer, Oliver Stone's World Trade Center, Mike Figgis' Cold Creek Manor, Scott Kalvert's Deuces Wild, Phil Joanou's Entropy, Tony Kaye's Black Water Transit and Tom Brady's Bucky Larson: Born to Be a Star. Most recently Dorff co-starred in the 3-D action epic Immortals. He stars in the upcoming film Brake which will be released by IFC Films in March 2012. Additional upcoming roles include Alan and Gabe Polsky's The Motel Life, opposite Emile Hirsch, and David Jacobson's Boot Tracks, opposite Michelle Monaghan. Dorff will next play the lead role in Eran Riklis' Zaytoun which is set to begin filming in Israel in March 2012.
---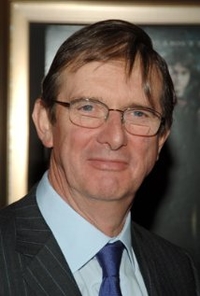 MIKE NEWELL has directed everything from a gritty character-driven British TV drama, to major sword-and-sorcery Hollywood blockbuster. A Cambridge graduate born in St Albans, Newell got his first break as a Granta TV trainee, working his way to directing BAFTA nominated 'Ready When You are Mr. McGill' (ITV 1976). Critical success in feature films came with the acclaimed Dance With A Stranger (1985), an unflinching, powerful depiction of the life and death of England's last woman to be sentenced to hanging.
In 1994 the Oscar  nomination for his iconic comedy, Four Weddings And A Funeral established Newell's directorial prowess in a wide range of material. Donny Brasco (1997) quickly followed, delivering a striking performance from Pacino, and showcasing Newell's ability to create electric films with an international appeal. Under Newell's command, Harry Potter & The Goblet of Fire, (2005), considered one of the best films in the series, blended his talent for reaching an international audience with his capacity to visualise decidedly English characters. He even dabbled with new technologies by taking on Prince of Persia: The Sands of Time (2010) and will next shoot the iconic British writer's, Ian McEwan, novel On  Chesil Beach. He is getting ready to film Reykjavik with Christopher Waltz, Michael Douglas, and Frank Langella.