Ep. 18 | Chazz Palminteri & Annabelle Gurwitch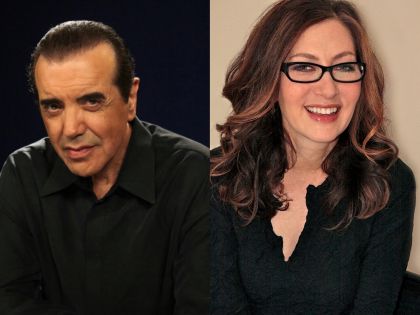 ---
Academy Award Nominated Actor Chazz Palminteri (A Bronx Tale, Bullets Over Broadway, The Usual Suspects...) & Actress/Author/Activist Annabelle Gurwitch (The Cable Guy, Masterminds, Mousehunt...) join us on The Matthew Aaron Show LIVE the Thursday (7/7) evening starting at 8:30pm CT.
Chazz will be with us to talk his career, his new restaurant CHAZZ PALMINTERI NYC and his dates for his play A BRONX TALE in Atlantic City in Caesar's Palace.
---
Annabelle joins us for a no-holds barred conversation about everything in her career and the current political climate.
---
Show starts at 8:30pm CT (6:30pm PT / 9:30pm ET). Subscribe for free and download the show on APPLE PODCASTS. You can also listen on the go on your Android/iPhone/iPad device via SPOTIFY.
---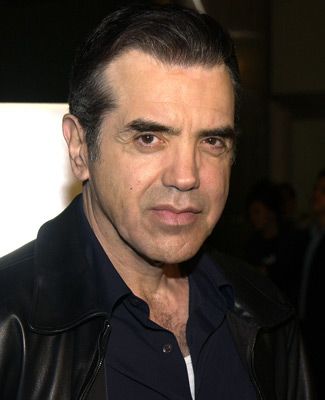 CHAZZ PALMINTERI was a natural choice to continue the long line of prominent Italian actors in the film industry. In the tradition set forth in the 1970s by such icons as director Martin Scorsese and actors Robert DeNiro, Al Pacino and Joe Pesci, Palminteri has brought grit, muscle and an evocative realism to the sidewalks of his New York neighborhood, violent as they are and were.
Born in 1952, Palmintieri grew up in a tough area of the Bronx and it gave young Calogero (Palminteri's given first name) the life lessons that would later prove very useful to his career. He started out pursuing his craft in studying at the Actor's Studio with Lee Straussberg. He appeared off-Broadway in the early 1980s while paying his dues as a singer in his own band.
Well known for A BRONX TALE, Palminteri originally wrote the script for the stage and performed it as a one-man show in Los Angeles. It became the hottest property in Hollywood since ROCKY. Mr. Palminteri was offered over a million dollars to walk away from the project and with $200.00 left in the bank he refused. He wanted to play Sonny and write the screenplay. One night Robert DeNiro walked in to see the show and as they say "the rest is history." He then moved the production to New York, where it played for four sold-out months and earned him nominations for the New York Outer Critics Circle for both acting and writing. While in New York he completed the screenplay of A BRONX TALE and soon found himself starring opposite Robert DeNiro, who chose the script for his directorial debut.
Chazz has more than 50 movies to his credit including The Usual Suspects, Bullets Over Broadway (Academy Award nomination), Analyze This, Hurlyburly, Mulholland Falls, Faithful (screenplay also written by Chazz Palminteri), Poolhall Junkies, The Perez Family, Jade, Diabolique, Down to Earth and A Guide to Recognizing Your Saints. Recent films include Final Recourse, Mighty Fine starring Andie MacDowell, Yonkers Joe, Jolene and The Dukes. He has also directed the HBO series "Oz" (episode, "Unnatural Disasters"), Showtime's "Women vs.Men" and the feature film Noel, starring Susan Sarandon, Penelope Cruz, Robin Williams and Paul Walker. He appeared on the New York stage in the play The Resistible Rise of Arturo Ui starring with Al Pacino, John Goodman, Steve Buscemi and Billy Crudup. Chazz is a member of the Actors Studio in NYC.
Chazz received the 1996 Leadership in Entertainment Award from the Coalition of Italo-American Association, Inc. and was honored by President Clinton with a Special Achievement Award for the Performing Arts from the National Italian American Foundation in Washington, D.C.
Chazz currently resides in Weschester County, NY with his lovely wife, Gianna and their two children, Dante & Gabriella.
---
ANNABELLE GURWITCH's most recent book is I SEE YOU MADE AN EFFORT: compliments, indignities and survival stories from the edge of 50 (Blue Rider Press) which is one of three finalists for the James Thurber Prize for American Humor Writing 2015. NPR Books calls it, "A seriously funny collection of essays." While The New York Times says "Annabelle Gurwitch is a funny woman….at the center of the book is a serious question: How are we supposed to age? She convincingly argues that there is no longer a template." I SEE YOU MADE AN EFFORT is a New York Times Bestseller, a New York Times Book of Style select and was named one of Kirkus Reviews' 10 Books Guaranteed to Make You Laugh 2014.
Annabelle gained a loyal comedic following during her numerous years co-hosting the cult favorite, Dinner & a Movie on TBS and in her years as a regular commentator on NPR. Her work has been called, "hilarious" by The Washington Post, "laugh out loud" by People and "slyly subversive" by O Magazine. Her book, You Say Tomato, I Say Shut Up, a self-hurt marital memoir, co-written with her Emmy Award winning husband, Jeff Kahn, is now a theatrical play in its fourth national tour. Annabelle turned being fired by Woody Allen into her first book Fired! which includes stories by Andy Borowitz, Jeff Garlin, Judd Apatow, Robert Reich and Sarah Silverman. Her acclaimed documentary has played everywhere from Showtime to The Labor Department on Capitol Hill. Time Magazine featured Fired! and Annabelle in their cover story, "Ten Ideas that are Changing the World."
Annabelle's essays and satire have appeared in The New York Times, Harpers Bazaar,  More, Marie Claire, Men's Health, The Los Angeles Times, L.A. Magazine, The Nation.com, and in three humor anthologies.
As an actress, she's guest starred in over fifty TV series, including:  Dexter, Boston Legal, Medium and Seinfeld. Gurwitch's portrayal of the title role in the critically acclaimed production of Murray Mednick's, "Joe and Betty," was has been recognized in, "The Top Ten Performances of the Year" by critics in both The New York Times and Los Angeles Times.  Career highlights include The 20th Anniversary Production of "Uncommon Women and Others" at the Lucille Lortel, "Our Lady of 121st Street" with Lawrence Fishburn and "Sixteen Wounded" for LA Theater Works and The World Premiere of Pulitzer Prize winning playwright Donald Margulies' "A Coney Island Christmas" at The Geffen Playhouse in Los Angeles.
Most recently, she spent three seasons hosting the sustainability series WA$TED on Discovery Channel's Planet Green Network. Besides her years co-hosting Dinner and a Movie, she has headlined programs on Sci-Fi, ABC, The Style Channel, and was the news anchor of the award winning, satirical, Not Necessarily the News on HBO.
Annabelle's many television appearances include: Real Time with Bill Maher, CBS This Morning, Queen Latifah Show, The Today Show, Dr. Oz, Fox and Friends, Show Biz Tonight, Entertainment Tonight, CNN, and The Oprah Winfrey Show.
Her live appearances include:  The Moth Mainstage, The New York Comedy Festival, The Carter Center, The 92nd St Y, Carolines on Broadway, Keynote speeches at book festivals and two Jewish Book Council Tours.
She is a Jewish mother, a passionate environmentalist, a reluctant atheist and lives with her husband and son and a large collection of reusable water bottles in Los Angeles.